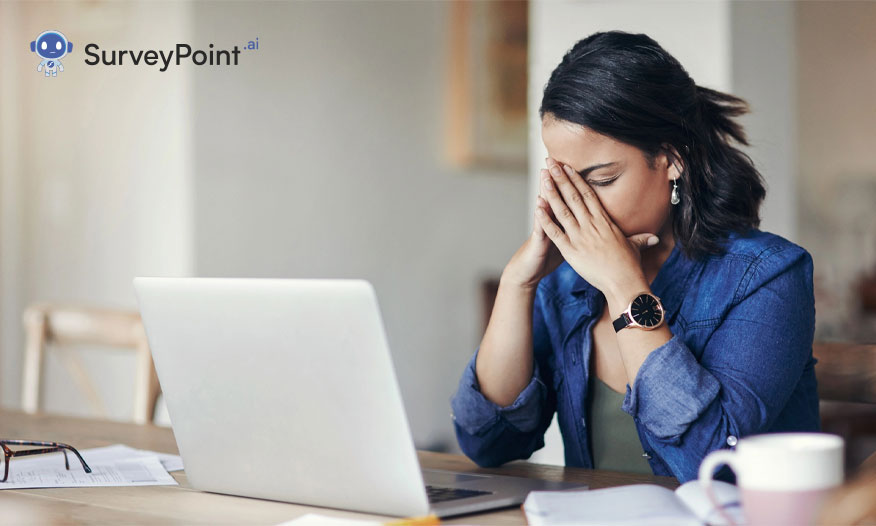 According to a recent survey by Deloitte Global, 53% of women are more stressed now than a year ago, and 46% of women are exhausted. These are really concerning figures and have only risen since the pandemic began. The question then becomes what exactly is leading to such prevalent burnout among women.
What are the repercussions of their dismal state of mind on the job? Furthermore, what can businesses do to solve these problems before losing talented female executives and staff?
To understand the root cause of the issue, we will delve into some of these questions and others below.
Variables that contribute to women's low levels of workplace well-being
For several reasons, women, especially women of color and those who identify with other intersectional identities, are more likely to experience burnout and leave their jobs.
Constant workload expectations to match on both fronts – work and home. The pressure to be "always on and available" in today's post-pandemic hybrid culture affects men and women equally. However, studies have shown that women experience greater stress levels than men because of the double load they often carry. Whether caring for family, managing their household, or anything else, women generally had their hands full – and little time to relax.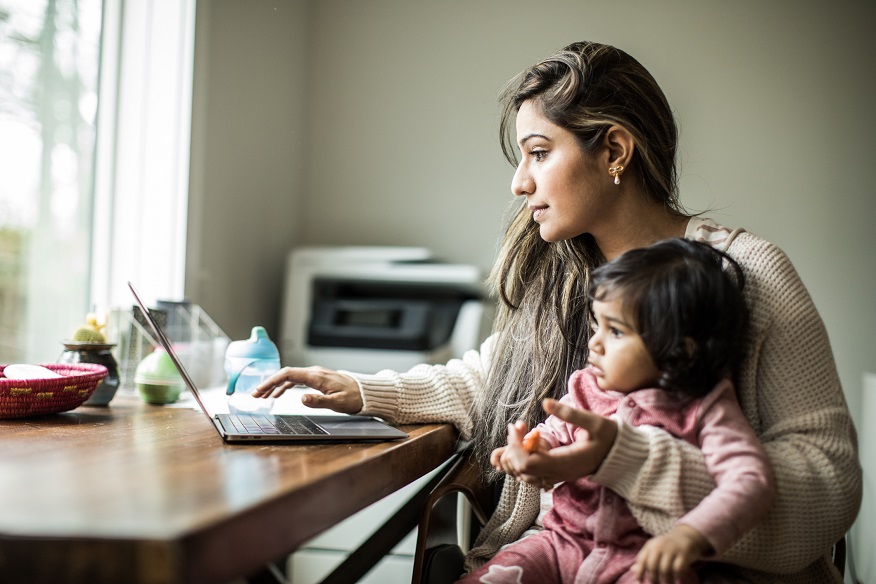 Disparity in quality of life. Burnout is experienced differently by different women. Organizations should remember that burnout is not uniformly experienced by women and tailor their strategies accordingly.
Relate: How to Spin the Great Resignation into the Great Return
How Can Businesses Respond To Burnout Among Women?
In order to retain female employees, businesses must answer the question, "How do we help them to minimize burnout and, eventually, attrition?"
Here is a non-exhaustive list of options for organizations to explore:
1. To empower women, equip them with appropriate resources.
Collaborate with higher-ups to reevaluate goals. Instead of adding more stress, help them figure out how you can best support them. Let them know that you value their input, that you will respond to their concerns, and that this is a team effort.
This involves having the proper training, support staff, and tools.
2. Reward women who have achieved extraordinary success
Gratitude is the best way to show appreciation for your supporters. Let them know how much you value the work they've done for the business. Give as many details as possible to highlight their work's unique qualities.
Remember that acknowledgment is more effective if tailored to the recipient's preferences. Not everyone enjoys being thrust into the spotlight and showered with cheers. Determine what drives your team members.
Don't hesitate to extend a more heartfelt gesture of gratitude. Managerial or leadership-level praise is usually received very positively. Recognizing an employee's efforts from those close to them is crucial.
3. Speak up in favor of equal pay
Staff members need to know that their efforts are being recognized and rewarded. And monetary and non-monetary perks go a long way toward making that happen.
Workers are more likely to consider leaving if they are offered comparable or higher compensation and perks elsewhere.
4. Define what success in workplace wellness means to you.
Keeping up with hyper-communication, increasing people's focus, and increasing time demands exhausts employees. They require guidance in developing healthy limits, as well as the cultural foundation to sustain them.
While many businesses have found success with a remote/hybrid employment style, they must define its limitations to prevent employees from developing an always-on mentality. Change the norms so that people can maintain a steady rhythm of work.
5. Take advantage of listening devices for workers.
Every employee should believe they have the authority to make a difference and contribute to the creation of a culture of well-being.
Numerous studies have found that organizations with an effective feedback mechanism in place have a more satisfied workforce. You can join them using a 360-degree survey tool like SurveyPoint to gather feedback. As a result, you will be able to monitor your staff's morale, sense of self-worth, and level of trust in one another.
This kind of real-time data allows businesses to make strategic decisions on the fly. Finally, workers receive a personalized report detailing not only their score but also insights into their state of mind and suggestions for how they might boost their morale on the job.
Related: The Best Online Survey Tools Checklist for 2022
Putting It All Into Perspective
Although women are more likely than males to feel the effects of burnout, no one is truly immune from its effects.
Unlike job stress, burnout is a more serious condition. As stressful as work can be, it pales in comparison to burnout. Taking time off, slowing down, or cutting back on your workload won't help. You're out of steam as soon as it strikes, and it's more than just exhaustion. Good self-care and a healthy work-life balance can prevent burnout from becoming a problem.
Understanding your team's pulse is an excellent starting point for exploring your organization's culture. Fortunately, online survey tools can assist you in your endeavor. Discover what does and does not contribute to a positive work environment in a breeze!
Need To Make One For Your Business?
Sign up now at no cost to use one of our pre-built templates.
No Strings Attached – 14 Days Free Trial
Heena Shah – Content Writer at Sambodhi