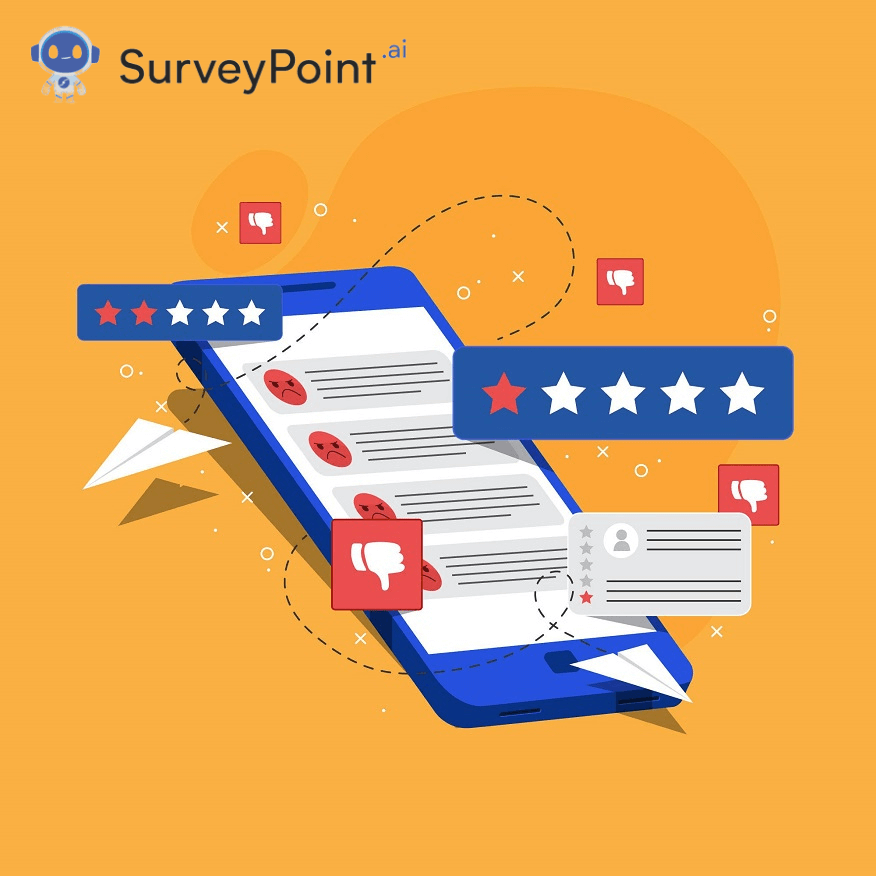 Employee evaluation can indeed be a stressful time for employees. However, it can be equally exhausting for someone dealing with employee management. Companies often need help to frame negative feedback politely so that employees' hopes stay intact and they get enough motivation to work on their skills.
In fact, your employee's enthusiasm and encouragement depend on the feedback. And getting a poorly constructed negative remark can derail them from their goal.
Learn how to frame negative remarks so employees won't feel offended.
What Do You Mean By Negative Feedback?
Are you familiar with some employees who slack a lot or arrive too late to work, which affects their productivity? Negative remarks or feedback is precisely what the name implies. It's a piece of information letting the employees know that specific actions are affecting their productivity and are getting noticed.
Sounds scary, right?
It is true that negative feedback might highlight specific actions taken by your employees. However, it is also a chance to allow them to work on their activities and overtake measures that can help them improve their productivity.
This can be a vital tool to encourage workplace efficiency and create a sense of connection built on trust. Being honest and offering transparency can help the employees to discover their weak traits and work on them.
Here's why negative feedback is essential:
It can boost employees to work on their performance.
It improves your leadership capabilities.
It offers the needed transparency and communicates the expectations of the employees.
Employees can also get a chance to clarify what the remarks mean so they can improve what they lack.
It allows employees to carry out their responsibilities well.
Related: Popular HR Survey Questions To Guarantee Satisfied Workforce
Tips For Making A Negative Feedback Look Positive
Unlike positive feedback, negative remarks can often seem challenging. However, with these tips, you can provide constructive criticism more effectively. 
Resist Being Harsh
The most obvious point of providing criticism is being respectful. They might feel defensive if you try to go harsh on your employees. This could lead to losing trust, enthusiasm and sometimes even a good employee.
Keep Your Emotions In Check
Criticism can sometimes generate from anger or frustration. But, it's imperative to go too emotional and act out in rage to do things the right way. Instead, deliver the feedback with due respect. By doing so, you'll be able to give your employees a sense of value and care.
Always Provide It In-Person
Providing feedback, especially a negative one, in public can lead to embarrassment. And this feeling can devalue an employee into not contributing to the organization properly. So, when it's time for those negative comments, make sure you do that in private and be respectful about it.
Offer A Behavior-Based Opinion
One of the mistakes people make is to offer people-based criticism. It can get very personal and might lead to the employees switching companies. So, focus on employees' actions where you want them to focus.
Try Not To Bluff
When providing criticism to an employee, make sure to keep it to the point. You don't need to add unjustified flattery to make it look like a band-aid. Be practical, sincere and as exposed as possible. Keep things straight and allow them to ask you their questions if required.
Make It A Habit
Providing criticism every single day is not a good idea. However, doing it quarterly or even annually can help you keep track of your employees. This will also encourage employees to do better, especially if they know it's regular exercise.
Always Be Specific
The comments you provide should be timely, precise and specific. You don't need to add in the entire story of why you think that particular way. Just state your point and be respectful about it.
Allow The Employees To Question The Comments
Once you have discussed and commented on their weak traits, allow the employees to get in touch with you and discuss it further. They might need to know when you feel this particular way or ask how they can improve the suggested behaviour.
Suggest An Action Plan
Feedbacks are no good without a plan to help sort things out. So, once you have offered constructive negative feedback to the employee, show them some notes on how they can help deal with it.
Plan A Follow Up
Once you have provided the feedback, plan a follow-up so you can check on how that employee is working on what they lack. This will keep productivity in check and make the employees feel valued.
Related: Top Self Evaluation Examples And Tips For A Performance Review Survey
References for Reflecting on Negative Feedback
Keeping things sophisticated when criticizing someone can be tricky. Refer to the examples below for a better understanding:
Reference 1:
Remark: I hate that you miss deadlines way too often, and affect the entire team's productivity.
Alternative: I have noticed that you have some time management issues. Would you like me to assist you in any way?
Reference 2:
Remark: You never manage to fulfill your goal in time and the work always needs more quality.
Alternative: I know how hard you have worked to meet the goals. However, we have noticed your inability to accomplish specific goals. If you could describe how you intend to complete them in the future, we would appreciate it.
Reference 3:
Remark: The team you work with does not like you emailing them after working hours.
Alternative: It seems that you don't have a proper work-life balance. Deliverables need to be communicated to team members during working hours.
Reference 4:
Remark: You need to manage your responsibilities better.
Alternative: We understand that you have undertaken new responsibilities lately. However, it seems like the responsibilities are creating a workload pressure on you. Can we assist you in any way?
Reference 5:
Remark: In recent meetings, you looked agitated, which the team did not appreciate.
Alternative: In recent meetings, we have observed that you seem upset about a few things. Contacting us and solving your problems would be highly appreciated.
The Takeaway
Giving feedback is an integral part of managing people. Even though it can be challenging, it can also help you and your employees build trustworthy relationships. Take inspiration from the examples above and follow the above tips to provide criticism effectively.
With SurveyPoint, you can easily collect any feedback. No matter if you're starting from scratch or customizing a pre-made template, our free-text editor makes it simple to create visually appealing surveys that are true to your brand's voice.
Built-in analysis and compatible integrations make exchanging information easy and setting up automated workflows. 
Want to build stunning surveys yourself?
Sign up for FREE to design interactive surveys people love to answer and convert the collected data into actionable reports.
Heena Shah – Content Writer at Sambodhi