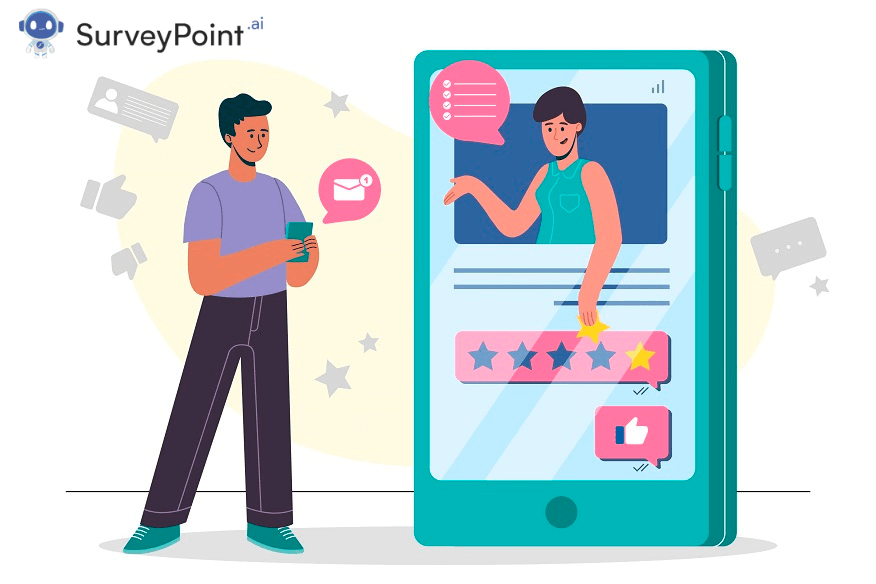 Whether you are conducting market research or trying to get the opinions of your consumers, a questionnaire on consumer awareness can be a valuable tool to evaluate what your customers think about your services.
Consumer or buyer awareness is usually the knowledge and understanding your consumers have of your brand.
Here's why you need to keep tabs on consumer awareness and what type of questions you can use to make the best questionnaire on consumer rights or awareness.
What Is Consumer Awareness?
As stated above, consumer awareness is the degree of knowledge your consumers have about your brand. It signified the understanding related to the services you provide and the values you share.
Gathering insights on consumer awareness can help you remodify your strategies and make sound decisions. You can keep your customers happy.
Here's a quick example of consumer awareness.
Suppose you are a food manufacturing company. It is easier for the customers to select the right product if you provide a comprehensive list of the macronutrients that a particular food product contains, such as carbohydrates, fats, and protein.
Now, the question is, how to determine consumer awareness? A questionnaire on consumer awareness can be a great tool to help you through this dilemma.
40+ Consumer Awareness Examples For Your Questionnaire
Below are some examples of questions that you can use when building a questionnaire to test your consumer knowledge.
General Questions
This category includes questions that deal with general day-to-day buying. Though these questions might not help you gather loads of data, they can certainly set the tone if you have them at the start of your consumer awareness project.
Before purchasing, do you always look at the MRP (Maximum Retail Price)?
Do you verify the net weight of a product before buying through a weighing machine?
Before purchasing a product, do you check with different vendors to get the best price value?
If you are purchasing a subscription to software, would you take a look at customer reviews?
Do you check the nutritional value of the food items you buy?
Are you aware of how the product you buy affects the environment?
Have you ever contributed to the recycling process once you have used the product?
Do you like buying environmentally sustainable products?
Are you aware of your consumer rights?
Do you think the government should take out more measures to avoid duplication?
What is the primary reason for not buying environmentally sustainable goods?
What role do you believe is performed by the government to prevent adulteration?
What part can you do to help avoid adulteration?
Product-Specific Questions
Here are some examples of consumer awareness questionnaires for product-specific questions.
While you can set the tone using the above general questions, including product-specific questions is highly recommended. This will let you know what your consumers think about your products or services. You might also gather insights to help you improve your product or services.
Do you always take a look at the date of manufacturing and expiry when buying perishable products?
How did you find our product?
Do you think the references you get from friends or family are trustworthy?
Have you ever come upon a duplicated version of our product?
How did you respond if you discovered our product was adulterated?
Are you aware of the new features of our product?
How familiar are your friends and family with our product?
Do you know how the product is adding value to your lifestyle?
Which features did you love when using our product?
What can we work on regarding our product quality and packaging?
Which parts were you unaware of before you bought our product?
Brand Awareness Questions
Brand awareness is perhaps the key to increasing your client's awareness and reaching the target audience. Surveys on brand awareness can help companies determine a consumer's familiarity with a brand and whether they are loyal to it.
Furthermore, brand awareness helps you discover how customers feel about your product, loyalty to your brand, and the values they share.
Here are a few questions for a survey on consumer awareness you can use:
What is the best part about our brand?
Why did you associate with our brand?
What brand values of our company are the most recognizable?
What makes us better than our competitors?
How familiar are you with our products and services?
What brand values of our company do you relate to the most?
How would you describe our brand?
What emotions come to your mind when you think about our brand?
Would you say that our brand is emotionally appealing to you?
What's the one thing that makes you loyal to our brand?
How did you become aware of our brand?
Please describe the last shopping experience you had with us in your own words.
RELATED:  11 Actionable Strategies to Improve Consumer Survey        
Tips To Gather The Best Response On Your Questionnaire On Consumer Awareness
Here are some tips you can keep in mind to gather the correct type of insight when conducting a survey on consumer awareness.
Set Precise Goals
Are you creating a survey to find the degree of brand awareness or product awareness? Before you start with one, set the right kind of goals so you can choose the right questions for your survey.
Choose An Online Survey Tool
With Google Forms out of the picture, choosing an online tool that will make your work easy is highly recommended. You can use SurveyPoint for all your survey needs. The platform allows you to choose from pre-made templates and build a survey within seconds. It also has a highly interactive real-time dashboard to track the collected data.
Additionally, its intuitive interface and built-in form analytics streamline the data collection process and administer it all in one place.
CURIOUS?
Take advantage of all of the advanced features by signing up for FREE.
Free Trial • No Payment Details Required • Cancel Anytime
Test The Survey
Once you are clear with the goal and have formulated all questions, it's time to test it before you send the survey to your respondents.
Embed The Survey On Your Website
It's true that you can send the survey through email. However, if you have high traffic o the website, you can embed the survey link on your website to get a better response rate. This can be accomplished using SurveyPoint as well.
RELATED: How To Make Your Respondents Fill Out A Survey?
All Right, That's It!
When it comes to keeping and growing a company's client base and market share, consumer surveys are one of the most crucial instruments available. Avoid using leading questions or any other questions that may introduce bias into your customer survey if you want accurate results.
The effectiveness of your survey and the accuracy of the data you collect hinge on your question selection. Keeping the advice mentioned above in mind will help you design a survey that will impress your users.
Heena Shah – Content Writer at Sambodhi