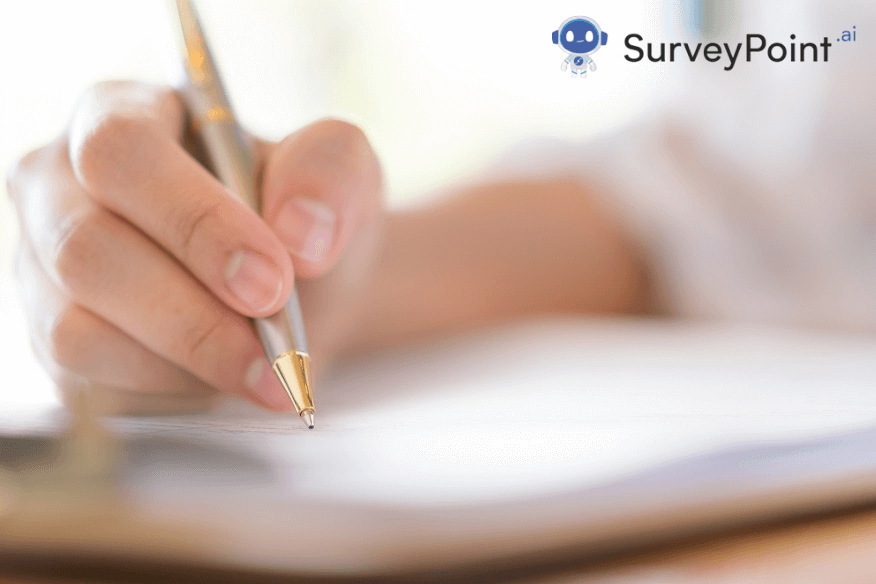 What makes an excellent example of a questionnaire? A good survey questionnaire should be interesting to read and simple to complete. It ought to be easy for respondents while yielding useful data for the researcher.
Each survey question, whether meant to gauge customer happiness or student comprehension, needs to be carefully picked and phrased to avoid confusion among respondents. In your early stages as a researcher, you may wonder how to construct an effective questionnaire.
To tell the truth, there isn't much complexity involved. In reality, it's not that complicated. However, you will need to understand how to construct a survey.
Let's take a look at some types of questions you should include in your questionnaire, along with some templates to guide you.
Different Question Types You Can Use
Here's a list of different types of questions you can add to your survey.
Dichotomous Questions
The term may seem complicated at first, but it isn't. Well, a dichotomous question is simply a question with "Yes" or "No" as answer choices. Here's an example:
Have you ever shopped with us before?
Suppose, for instance; you want to gather information about a product that you know well. This series of questions will help you determine whether a customer owns your product or not. These questions separate respondents based on what respondents answered in the previous question. You can also use these questions to determine whether your target group fits them.
Multiple Choice Questions
As many of you would know, a multiple-choice question contains a series of answer choices that allows the respondent to choose from the options given. Here's an example for a better understanding:
How did you come upon our website?
TV
Facebook ads
Instagram ads
Radio
Messages
Internet
Reference
Others (Please specify)
RELATED: Popular Multiple-Choice Questions: Definition & Types
Rank Scaling
Ranking questions allow the respondents to rank the options based on their preferences. This can be an excellent option if you want your customers to rate famous brands or your products on a scale of 1-10.
This style of inquiry is not only useful for eliciting extensive information but also for providing some lighthearted diversion. It's a great model for a survey that keeps people engaged while they fill it out.
Rating Scale Questions
This question type is a little different than rank scaling questions. Respondents can rate their satisfaction or whatever else is required in response to your survey if you give them some well-defined range. Moreover, unlike the rank scaling question type, the rating scale is easy and quick to answer.
Semantic Differential Scale
A semantic differential scale includes polar ends. For example, one is "Highly Likely," and the other pole is "Highly Unlikely." You can ask the questions like how satisfied you were with the product, and the respondent can answer, depending upon their experience.
This question type can also help you evaluate the willingness of a past customer to come to the business with you again.
Stapel Scale
A Stapel scale is a type of rating scale used to elicit information from respondents; it is defined as a closed-ended scale with a single adjective (unipolar). There is no "neutral" choice in the survey, and the number of possibilities is even.
Due to the quantitative character of the questions asked and the data obtained, these are commonly utilised in customer satisfaction surveys.
Sum Survey Questions
This question type allows you to calculate the ratio data every time your respondents respond to a question. It can also be a great tool to allow your respondents to rank your services or products. A summation of all points is done using Javascript in these questions.
Open-Ended Questions
If you want to get in-depth detail of what your respondents think, an open-ended question type can be a great tool. These questions also allow your respondents to express themselves in particular. However, these question types can be too time-consuming and might seem boring.
However, you can always add "other" to your multiple-choice questions if you prefer to incorporate such question types. Here's an example of a survey questionnaire that might include an open-ended question.
Could you suggest a way to improve the services we provide?
Your answer.
Tips For Writing Good Questions For Your Survey
Framing the right question is very important to make your survey a success. Here are a few tips for writing the right questions:
Maintain fairness: Don't gush excessively about your goods or services. Use fewer adjectives to prevent alienating your audience. You want your business to come across as receptive to helpful feedback. Avoid questions such as, "How did you find the friendly greeting you received from our staff?" The question " What did you find most pleasant about your stay at our hotel?" is preferred by respondents.

Keep questions simple: Simple survey questions result in better answers. Simple questions make it easy for people to understand and respond. Burnout and a decreased response rate are caused by continuously expecting respondents to react to essay-like queries. Instead, concentrate on problems with quick solutions.

Don't ask only because you can: You could feel pressure to get as much data as possible from a survey. But this temptation throws your research off course. A lot of people find intrusive surveys strange and annoying.

Ignore what-ifs: Do not create scenarios that your responders would never encounter. You'll get fewer genuine responses and a lower response rate. But your questionnaire's effectiveness might be improved by including what-if scenarios that are pertinent to your audience.
RELATED: How To Make Your Respondents Fill Out A Survey?
Summing It Up
The survey's success depends on a well-crafted questionnaire. But researchers and survey designers need to hone their skills via practice. By consulting with seasoned researchers, you can learn everything you need to know to design a foolproof survey on your own.
A sample questionnaire should be developed before a survey is conducted. The final step is to conduct internal beta tests of the questionnaire until its layout, structure, and functionality meet the expectations of the business as a whole.
Want To Create an Eye-Popping Professional Survey?
Take advantage of all of the advanced features by signing up for FREE.
Free Trial • No Payment Details Required • Cancel Anytime
Heena Shah – Content Writer at Sambodhi