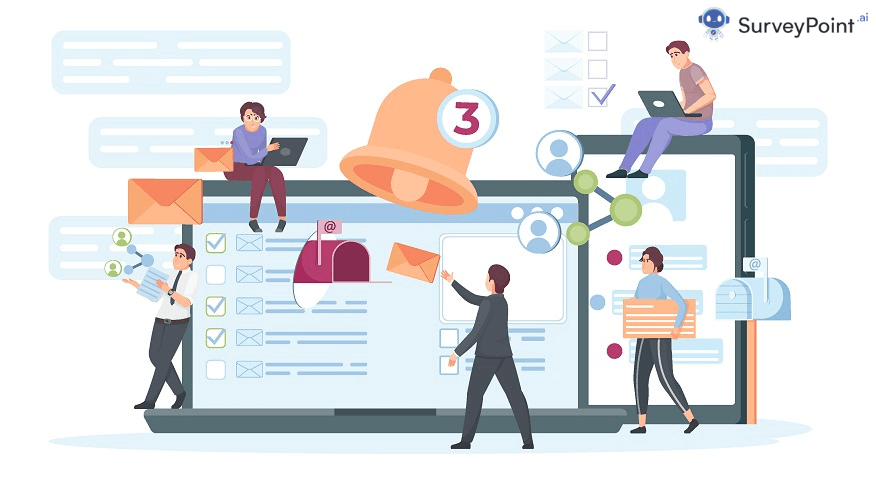 Would you consider buying a house without knowing everything about the locality? Do you accept a job offer before learning everything you can about your prospective employer? Wouldn't it make sense if your business did the same way? It can be detrimental to your business if you follow leads blindly to onboard new clients. Hence, if you're a marketing agency, you can use a digital marketing survey to gain insight into your clients. Using these surveys, you can find out what your clients expect from you and how much of it you can deliver.
And, if you are looking for questions or tips to draft the right marketing questionnaire, you have landed on the right page. Find out how you can create a questionnaire by checking out the information below.
40+ Questions For A Digital Marketing Survey
Here are some categories you can choose from when making a get-to-know-your-client questionnaire. 
Questions For Extracting General Information
The following below-stated questions will assist you in getting a basic understanding of your clients:
Whom do you define as your target audience?
In your opinion, what makes your company unique?
What are the values carried out by your business?
What are your company's future goals?
In which year did you start your company?
Do you have a favourite aspect of your company?
What values do you provide to your customers?
Where would you define yourself on your journey to success?
Why are you so passionate about keeping the business running?
Questions For Acquiring Branding Information
You can ask the following digital marketing questionnaire questions to get an idea of your client's branding aesthetics:
In your opinion, what does success mean to you?
Who is your target market?
What parts of digital marketing do you want us to focus on?
What qualities your business lacks in terms of the current marketing strategy?
How much do you budget for digital marketing?
Have you ever worked with a digital marketing agency before?
How was your experience with the previous digital marketing agency you worked with?
What actions do you want your target audience to perform once they see your content?
Are there any strategies that have worked for you?
In your experience, what methods haven't worked?
Why did you choose us for your digital marketing needs?
What is the delivery deadline?
Is there something else that we should know about?
Questions To Get Industry Insights
Understanding the industry your client works in can be a great advantage. Here's how you can ask such questions:
What are the short-term goals of your company?
What are the long-term goals of your company?
What are the ways in which you reach your target audience?
What qualities or features do you offer that make potential customers buy your product or services?
What type of products do your potential customers mostly buy?
Is there a specific process you follow when it comes to sales?
Whom would you define as your top competitors?
What is the biggest challenge in sales you face?
Do you have an upsell strategy in place currently?
Do seasonal patterns affect your sales?
What is the biggest challenge your business has ever faced?
What are the common challenges faced by your target audience?
Whom would you define as an inspiration for your business?
Questions For Contact Information
Upon sealing a deal with a company, ask for the contact details of the person who will handle your account. Here are some questions for the digital marketing questionnaire for the project to extract contact information:
Who is the decision maker in your department?
Can you provide us with their contact information?
How are we supposed to connect with you?
What type of communication channels would work best for you?
How do you deal with customer complaints?
How do you deal with password security in your company?
What is your company's address?
What is the billing information?
Do you have any business documents you want us to read?
Do you have a crisis communication plan?
RELATED: Top Data Collection Software To Use For Research
The Wrap Up
A digital marketing survey can help you gain essential insights into your client, their industry and their expectations. Moreover, you can find out what their objectives are and what their problems are.
And if you need an online survey platform, SurveyPoint is an excellent option. You can create a survey on the site in a matter of seconds and select from a library of millions of pre-made themes and templates.
Enhance your survey response rate and create pleasant experiences now!
No Payment Details Required • Cancel Anytime
Heena Shah – Content Writer at Sambodhi