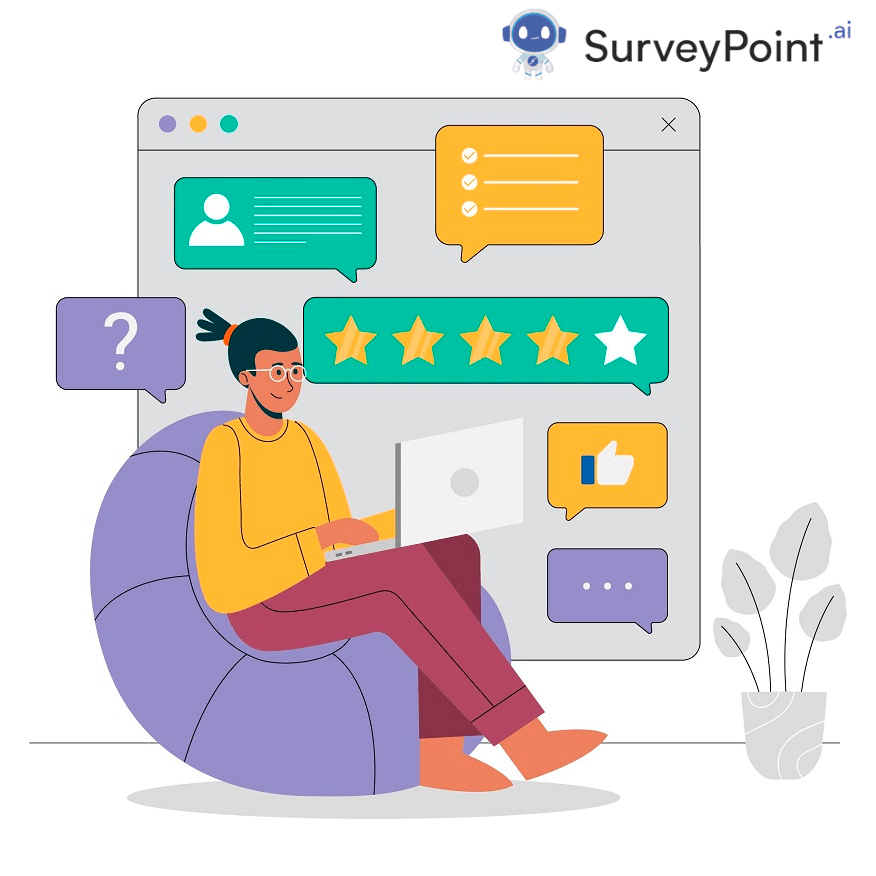 Are you looking for some intriguing, fun questions to make surveys enjoyable? As long as your survey is fun to fill out, you'll get a better response rate and actual, honest responses. Moreover, surveys can be a great tool if you are looking to determine how satisfied your target audience is or revamp your sales or marketing strategies.
But how do you make it fun?
No matter the topic or tone, adding a fun element to any survey boosts the response rate. And if you need some interesting questions for your survey, we've got you covered there, too! Explore some engaging survey questions and methods for incorporating them into your next survey.
Why Should You Make Surveys Enjoyable?
Conducting a survey is an excellent tool for understanding the patterns and expectations your target audience has for you. Collecting the right kind of data requires starting with a defined sample size. And the response rate is the number of respondents that actually complete the survey.
Keeping your surveys exciting and fun can have a direct relation to the response rate. Having to fill out a visually unappealing form is something no one enjoys.
Asking entertaining questions that are fun can be a powerful icebreaker when it comes to improving your response rate. In short, a fun survey means a better response rate.
Asking interesting survey questions can make the respondents feel more relaxed and answer honestly. As a result, you can gather more valuable insights about your data when you do the analysis.
RELATED: How To Make Your Respondents Fill Out A Survey?
Fun Questions Templates to Inspire You
A fun survey question will make the process more enjoyable. It is also essential to be comfortable with your audience so that you can get better responses. To start with, you can create a fun survey by asking a series of exciting questions that will keep your audience entertained. However, make sure your questions are not too invasive. Here are some examples of compelling survey questions:
What is your favorite sport?
Which color do you love?
Are you a dog or a cat person?
Are you a night owl, or do you like getting up early?
You can learn a great deal by asking captivating questions. But make sure they align with your goals too. Just keep the tone simple, fun and energetic, and you'll be all set.
Another thing to keep in mind when drafting a fun survey is to remember that not all questions can be crucial. Thus, you can analyze the collected data better and develop better strategies based on your findings.
RELATED: The Top Survey Report Examples To Make Your Data Speak
Fun Survey Questions For Work
Suppose you are conducting a face-to-face survey, such as an employee satisfaction survey. In that case, your employees may not be comfortable. You can gather honest reviews by conducting a survey.
Moreover, they won't be afraid of the "repercussions" of giving an honest review if it is a fun survey. Making the survey enjoyable can help you gather your employees' opinions and make them feel more relaxed by taking a casual approach.
Changing the underlying stigma will also make the tedious process more enjoyable.
And once you have gathered the responses in a fun way, you can efficiently work on creating a difference that will make your employees feel unique and valued.
Here's a series of questions to make your survey more fun:
What do you think keeps you going?
How would you describe your workplace pet peeve?
What is the best thing that has happened to you?
How do you start your day?
Which employee inspires you the most?
What is the best advice you have received from your senior?
What are the best ways to find the best candidate?
Fun Questions For Students Survey
You create a sense of community when you survey your students, giving them a sense of belonging. This can influence you to create safe spaces where the students can communicate their thoughts and values.
Professors can also focus on areas where students have the most difficulty improving their teaching efficiency.
Here are some question examples:
Do you think your classmates are supportive?
Which classroom activity do you enjoy the most?
Which one is your favorite subject or topic?
Who is your role model?
Have you ever received advice from someone, and did you like it?
Fun Survey Questions For Friends
Are you looking for ways to deepen the bond with your friends or family? Conducting fun surveys can be a great way to keep things simple and get to know each other better. Moreover, random questions can also help you learn something surprising, something you didn't know already.
This can also be a great deal if you are getting to know each other for the first time. Instead of having dry conversations, you can find out about one another's personality traits by asking these questions.
Here are a few questions on how you can keep your friends and family entertained:
What is the best present you have ever received?
What are the top three things on your bucket list?
Which bad habit are you trying to break?
Do you love karaoke?
What is your favorite color?
What's your ideal hang-out plan with your friends?
Summing It Up
Even if your research topic is all messed up, choosing to keep your surveys fun can keep things exciting. It can keep your audience on their toes and make things fun. So, besides getting the needed data, you also get the much-required attention. In addition to creating a trust factor, fun surveys encourage people to participate, which is next to impossible if you conduct rigid surveys.
And, if you are looking for a survey platform to create stunning surveys within seconds, SurveyPoint is here to help. It has a dynamic interface and a wide range of capabilities, so you can customize the look of your survey and make it more engaging for respondents.
Want To Create an Eye-Popping Professional Survey?
Take advantage of all of the advanced features by signing up for FREE.
Free Trial • No Payment Details Required • Cancel Anytime
Heena Shah – Content Writer at Sambodhi