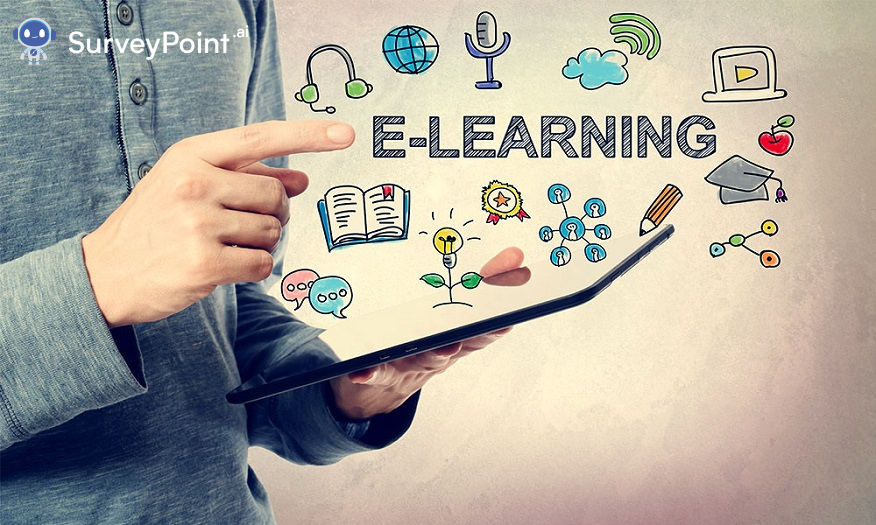 Are you looking for an e-learning tool to diversify the teaching and learning experience?
SurveyPoint may be the answer. The platform provides continuous support to your teaching methods through an easy-to-navigate interface and readily available features. It helps with assignments collection, data tracking and getting to know your students well.
You can create surveys, questionnaires, tests, and quizzes with SurveyPoint. This helps you test the knowledge of your students and keep them engaged at the same time.
Does that sound interesting to you? Take a look at the entire breakdown of how to use this platform to enhance your teaching.
SurveyPoint As An E-Learning Tool
The ability to create any kind of survey within seconds makes SurveyPoint ideal for teachers, lecturers, and professors who want to evaluate their students through e-learning and give your classroom a competitive edge.
Teachers can choose from several pre-made templates and themes to build surveys, quizzes and questionnaires. Thus, offering frequent knowledge checks to their students. In addition, this platform is an excellent tool for obtaining student feedback and suggestions.
Moreover, students can use the platform to create presentations and evaluate their learning experience in a more engaging manner.
Some Stunning Features
While SurveyPoint is loaded with some noteworthy features, here are some of our personal favorites:
One place to access assignments, test results, and homework.
Automatic test checks and editable charts.
Precise and automatic test analysis generation with just a few clicks.
Multiple survey-sharing options (social media, email invites, website embed)
Condition logic available.
You can export your results to MS Excel or Google Sheets.
A simple and convenient way to share test results.
How To Create A Survey In SurveyPoint?
SurveyPoint, as an e-learning tool, is extremely easy to navigate. Here are some basic steps to help you build a survey within minutes: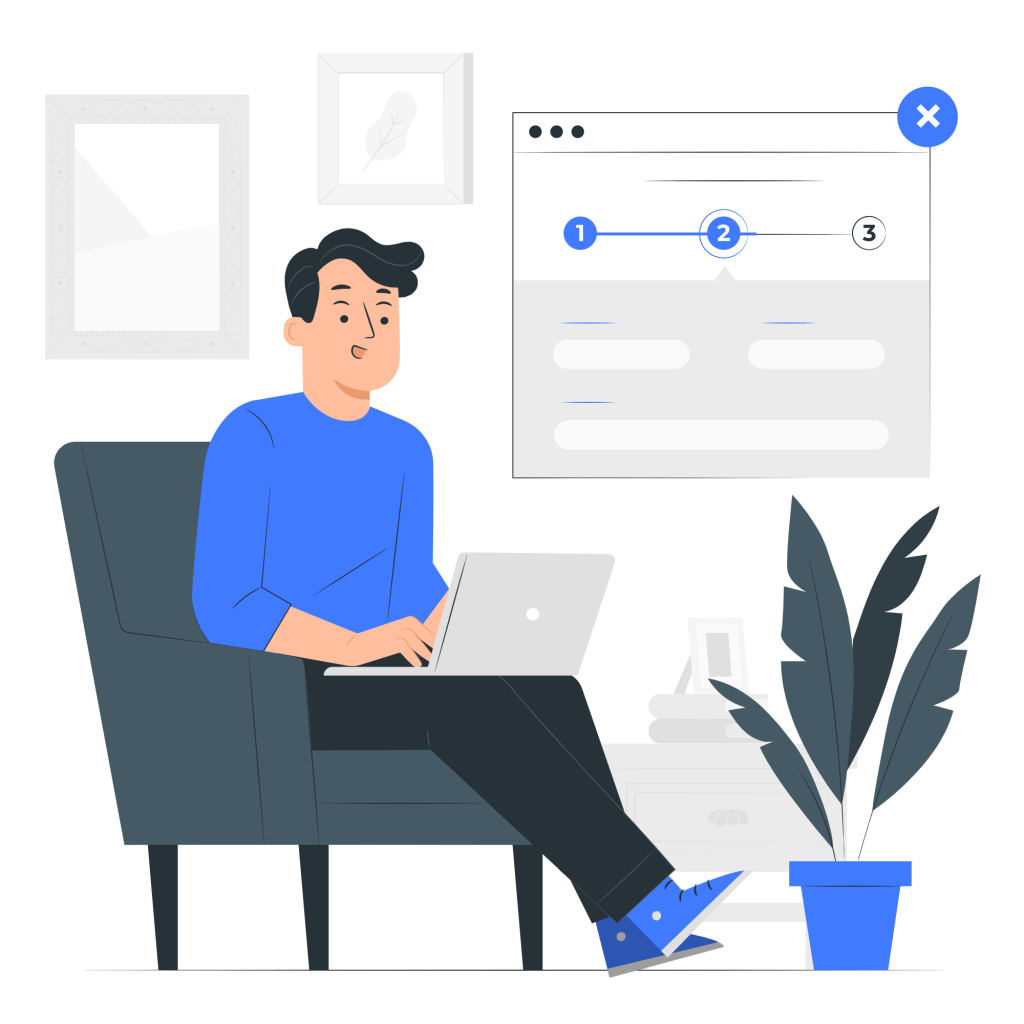 Step 1:
Log in or create an account at SurveyPoint.
Step 2:
Select 'Create a survey', then start developing your e-learning course. You can also begin by selecting from an array of well-crafted pre-made templates that you can experiment with and alter however you see fit. You are free to experiment with anything you want.
Step 3:
Use a variety of question types without fear. A variety of question formats easily adaptable to any subject taught are available on the platform. You have access to open-ended and closed-ended questions, a matrix, and a wide variety of additional questions. In addition, each question generates a unique graph or chart in the final summary analysis, allowing for different perspectives.

Tip: Try out different questions and engage your students through fun and engaging tests.
RELATED: Tips For Creating a Chart and Visualising Data 
Step 4:
Prepare the survey's logic to skip questions. In this way, the exam or poll can flow much more smoothly and build better momentum by guiding the student to the appropriate next question based on their answer.
Step 5:
Additionally, you can insert images in questions that can serve as a topic description or extra information for the following or preceding questions. The survey can also include suggestions, motivational quotes, or smiley faces to gauge respondents' satisfaction.
Step 6:
As an added precaution, you should keep track of who is taking the exam at all times. Unless the survey, quiz, etc., is designed to be anonymous, a separate question must be included to collect the student's name or ID number.
Step 7:
Make sure that the responders always know what they are expected to do. There should be at most one question being asked at a time. To avoid ambiguous results, every question needs to be answered in its own section. The solutions will be clear-cut and simpler to compare and evaluate. You can also create a matrix by combining similarly themed questions.
Step 8:
Always double-check the preview to ensure the survey looks and functions as intended before sending it out. Select the option to fill in the questions through the preview pop-up window if you want to ensure everything is working properly and maybe even gather the trial replies.
Collecting Responses On SurveyPoint
It's time to distribute your questionnaire, quiz, or exam once you've finished producing it. In the top menu, select the Get Responses tab. You may change the online address (URL link) of the survey at the beginning. Replacing the slash with a new name will do the trick. For example, use the test's topic or the subject's name.
Once everything is polished and finalized, the questionnaire can be distributed in several ways.

Email
Websites embed
Social networks

Email is the simplest method for disseminating a questionnaire link. You'll find it much simpler with the help of our email invitation system. It is a tool that enables mass email addresses to be entered. The benefit of using email invites is the ability to track who has received the email, opened it, and filled out the questionnaire. It is possible to identify students through their email addresses for school assessments.
Once the survey receives some replies, you can access the analysis of those responses in graphs and charts under the 'Results tab'. The graph is clearly laid out and can be customized in terms of its type and layout. Both the overall results and the individual findings, or results for each questionnaire separately, are available for viewing. You can see how each student filled out the test and responded to each question in the latter. Use the 'Individual replies' tab in the left menu to display the individual findings.
Additionally, you can even download each test's findings. It will be automatically organized into detailed charts to which you can later add your remarks, such as scores or grades.
RELATED: How To Write An Intuitive Survey Result Report? 
Summing Up
As you can see, SurveyPoint can be used in a multitude of ways to facilitate the development and delivery of e-learning resources. Build whatever you can imagine, and let your kids enjoy the range of learning opportunities. 
Want To Create an Eye-Popping Professional Survey?
Take advantage of all of the advanced features by signing up for FREE.
Free Trial • No Payment Details Required • Cancel Anytime
Heena Shah – Content Writer at Sambodhi