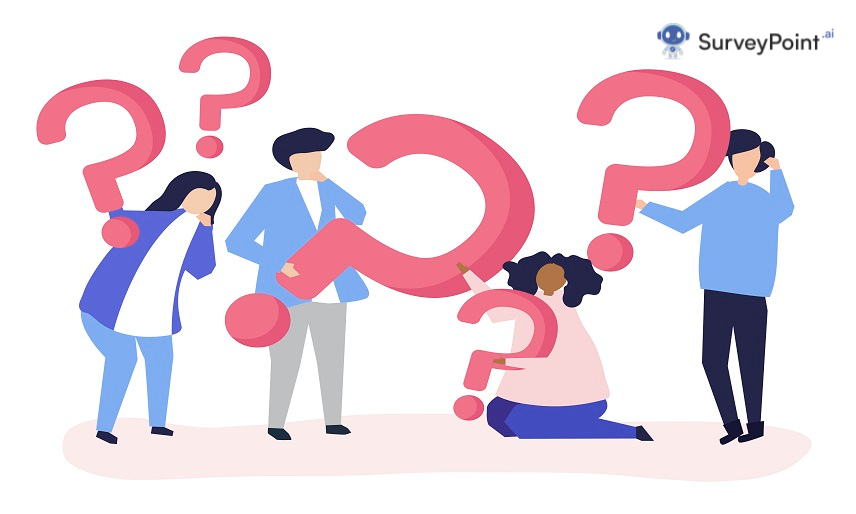 Agents providing customer care can better resolve issues by asking more in-depth questions. In this article, we will discuss what "probing questions" are, how they differ from "clarifying questions," and why each type of question is appropriate. We will also discuss the importance of probing questions in customer service. 
What are Probing Questions?
A probing question is meant to make you think carefully about the subject. Most of the time, the questions are open-ended, which means that most of the answers are personal. People feel that questions that focus on the respondent's thoughts and feelings are the best for getting them to think critically and learn more about themselves.
To help you understand better, we will list probing questions later in the article.
When Should You Consider Using Probing Questions?
You can use probing questions in several different situations, such as:
After giving a presentation
To teach students how to think critically in the classroom
To make sure you understand the whole story
When getting to know something
If you believe someone is not telling you something
To understand what someone is thinking
When figuring out what a new client needs
To help people come up with ideas for solutions
Difference Between Clarifying Questions and Probing Questions
Even though they are similar, probing and clarifying questions are different in nature and purpose. Unlike probing questions, clarifying questions are answered with facts. The purpose of clarifying questions is to help people understand the topic at hand. These questions often lead to valuable answers that help others ask better follow-up questions.
Here are a few examples of clarifying questions:
Could you please confirm this statement?
Did I correctly sum up what you said?
What did you base your decision on?
Were any tools used during the project?
As a next step, let us discuss a few examples of probing questions. We will begin with discussing probing questions in sales.
Probing Questions in Sales
You will gain valuable insight into your potential customer by asking these questions at the beginning of any sales process. The first step to understanding and making sense of your prospects' problems is to give more details about them. Once the candidate provides additional information, you'll be better able to assist the customer.
"What do you need?"
"Could you tell me some history about this?"
"Can you elaborate on the current situation?"
"Please tell me more."
"Do you remember when this first crossed your mind?"
" How do you perceive the situation here?"
"What are your goals and plans for this?"
"What is the hardest part about this?"
"What are your main goals for this?"
Why do you appreciate working with your existing provider?
"What are you doing or using right now?"
"Is there a particular solution you prefer over another?"
"Could you elaborate on it for me?"
"Please provide an illustration."
"Can you give me more details?"
"What do you see, hear, and feel?"
"What motivates you to do this work, project, or commitment?"
Moving on, let's discuss probing questions to identify customer needs.
Probing Questions to Identify Customer Needs
When a customer has a problem, they sometimes say it differently. They may be more worried about their feelings than the real problem. In these situations, asking more in-depth questions might help you figure out what's happening.
You can use the following questions to help determine the problem and the customer's feelings about it.
"Was this the first time something like this happened to you?"
"How long have you had to deal with this problem?"
" Could you give us an example of how this problem might show up?"
"Could you tell me more about that?"
"How soon do you need this problem to be fixed?"
"Please describe how this problem has affected you or your business."
"Can you remember what you were doing the first time the problem came up?"
"Have you tried to find a solution on your own?"
"What was the outcome of your attempt?"
Probing Questions for Technical Support
You can utilize funnelling questions to focus on the core of a problem when dealing with a broad or complex topic requiring more investigation. The consumer is "funnelled" from a comprehensive complaint to the narrow information you want.
"What made you realize there was a problem?"
"Could you describe what's on your screen?" (or any equivalent version)
Is this anything you've ever dealt with before?
"When did this start happening?"
"How long has this been going on?"
"Have you taken any steps to resolve this?"
When attempting to resolve this issue, what challenges did you encounter?
Once you took that action, what happened?
"Have you looked into [method] yet?"
"Alright. Can you tell me anything more I need to know about the situation?
Lastly, let's discuss the importance of probing questions in customer service.
The Importance of Probing Questions
Conversations move from "issue" to "solution" with the help of probing questions. Customers are frequently preoccupied with their subjective reactions to the problem. By asking pointed questions, you may zero in on the specifics of the issue and collect the data necessary to devise a workable solution.

Specifics are revealed in responses to probing questions. They push the consumer to dig deeper and objectively analyse the situation to find the real issue.

They help avoid confusion. You not only get to the bottom of the customer's issue, but you also set their mind at ease by putting many of their wild guesses to rest.

They maintain a constant stream of talk. In an ideal scenario, asking in-depth questions will lead to a fruitful conversation that ends with a satisfied consumer.
Probing questions are a helpful tool for understanding the customer. They help clarify customers' expectations and needs, which helps create a reliable brand position.