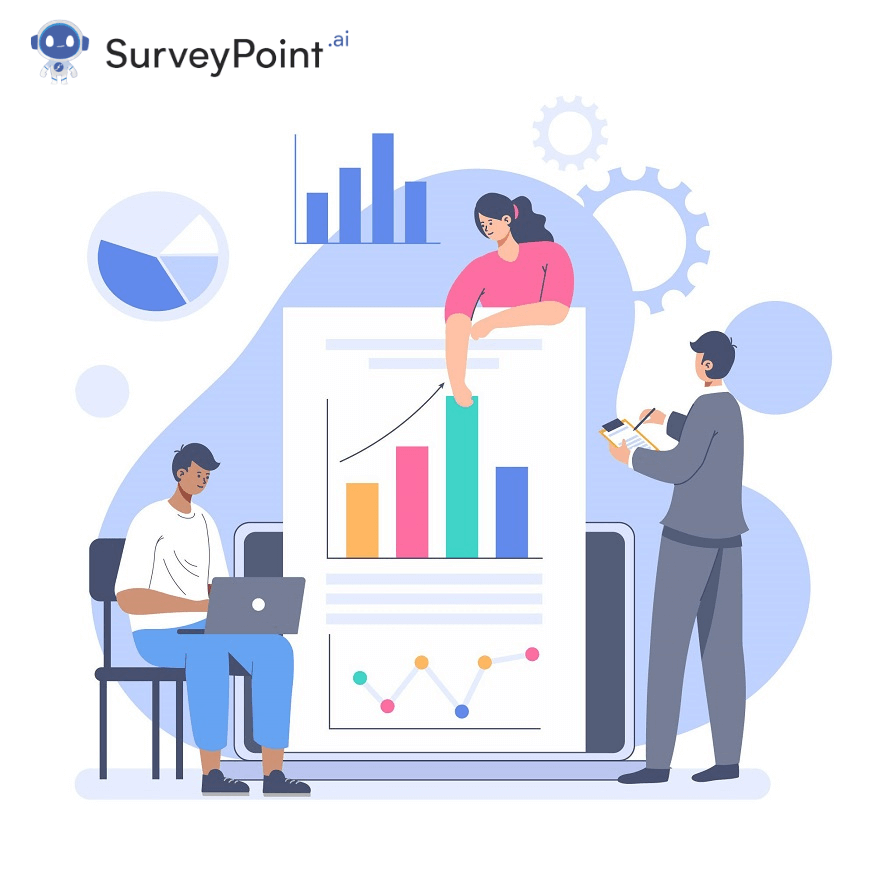 One of the biggest hindrances a business can face in this dynamic world of business is doing its own market research in 2023. Companies must overcome market research challenges to understand their customers better, devise effective marketing strategies, or remain viable.
Market research challenges for 2023 can be classified into two groups— client-based challenges and provider-based challenges.
As you read this write-up, you will learn how to overcome several market research challenges your company may encounter in 2023.
Market Research Challenges in 2023
Challenge 1: Addressing market Uncertainty
COVID has reshaped many aspects of the market. This has resulted in new challenges for market research. As a result, market experts have added 'market uncertainty' to their lexicon.
The researchers are now focusing on detangling this vast amount of disparate data floating across the volatile sea of a post-COVID market. Their main concern is to uncover conclusions and highlight opportunities. Only by applying the right kind of market survey can the researchers unearth so much data.
Challenge 2: Addressing pause and continuity
Based on the scant amount of market research done so far, after COVID, companies are trying to restore losses, protect employees, and ensure business continuity.
Then, work with businesses to create a stable footing, adopt new technologies that cater to the demands of this new world, and stay competitive by investing time and money in these technologies.
The researcher's challenge in 2023 highlights the dynamic needs to continue a business and the new mechanisms post-covid companies have adopted.
Challenge 3: Being vigilant about data quality solutions
Finding the right automated data quality solution for businesses remains a severe market researcher challenge in 2023. Research needs to be focused on generating high-quality insights from a vast pool of disconnected data collected through a variety of digital channels using disparate tools.
Challenge 4: Making big data effective
Many companies in 2023 are expected to unleash big data-oriented market research strategies. The big data market research challenges in 2023 remain to analyze consumer behavior, trends, and demographics. Also, they are expected to provide insight into market trends.
Challenge 5: Analysing digital transformation
In 2023 a significant market research challenge remains for businesses to stay peaceful regarding digital transformation to maintain relevance. By conducting effective market research, a company can adopt the right kind of technology into its modus operandi and make more informed decisions.
A win-win situation in the market is achievable with data-backed informed decisions, such as calculating pricing, inventory levels and identifying supplier needs.
RELATED: 6 Common Potential Traps in Market Research
Creating a Marketing Strategy Overcoming All the Challenges
With an effective marketing strategy, a company can scale its business to an all-time high. However, overcoming market research challenges in 2023 is difficult but not impossible. Follow these steps to create a cut-edge marketing strategy plan for any business to overcome all the challenges.
Make the Data Collection Process Clear in Your Survey
Consistency is the key to any research. Ensuring as a researcher, you have a solid strategy is the way to conduct reliable market research.
To take a step forward in your research analysis, you can always ask, 'Is there better way to do this'? Such a brainstorming practice will help you to go in-depth into a survey, add new perspectives, and derive a crisp survey.
An effective market survey requires bridging the gap between processes and knowledge to overcome existing challenges.
RELATED: Agile Market Research: A Revolutionary Way To Gain Insight
Acquiring a Solution that Empowers Everyone
As a result of analysis and platform fiction, organizations can access multiple data points in today's world. The analysis of this varied pool of data brings more effective solutions to a business.
To conduct a successful business survey, researchers need to leverage cutting-edge statistical analytics and technologies to improve their findings. Creating a unified platform for data consolidation requires integrating qualitative resources, quantitative tools, and data sets effectively.
Ensure Collaboration
As a market researcher, you must regularly keep in touch with the company's internal and external stakeholders. Meetings should be scheduled with both internal and external audiences to ensure the research is on the right path to relieve both parties' pain.
Collaboration like this fosters confidence in the research conducted by market analysts and other departments. Therefore, other divisions within an organization can respect and admire such a researcher.
Make Use of The Right Tool
Market research cannot function without reliable data. Analyzing both organized and unstructured data requires appropriate tools and technologies. Researchers need to be able to collect and analyze free-form text replies from customers across several channels.
That's why many researchers are turning to AI-driven tools.
The first benefit is that it allows researchers to analyze large volumes of data with precision.
It can help the researchers see real-time statistics regarding the market performance of his content.
Moreover, AI-powered tools help market researchers choose suitable data set and leave everything else behind. The method helps to make each research method more personalized.
Learn to work smarter, not harder!
Explore our solutions that help researchers collect accurate insights, boost ROI, and retain respondents.
Free Trial • No Payment Details Required • Cancel Anytime