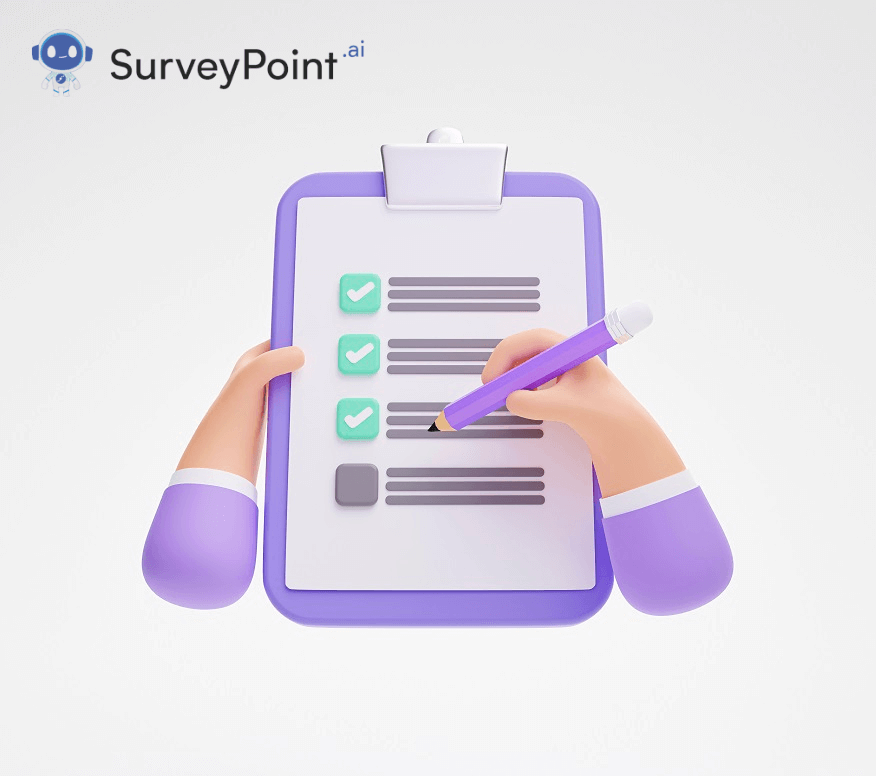 Research remains essential for any business to anchor its roots firmly onto the ground business. Of course, no other mechanisms leaving business surveys can help these businesses to stand out. Data-driven decisions can be made using business surveys, making the research process easier.
In 2023 no business should neglect how a business survey can be created and administered to aid the exponential growth trajectory.
We will examine different types of business surveys, how to choose questions, and the multiple dimensions associated with them in this article.
Types of Business Surveys
Business owners and their loyal customers can bridge the gap through customer surveys. It is a blueprint to collect first-hand information regarding the stand, status, liking, and disliking of a brand's customers.
An effective customer-business survey consists of questions that are concerned with your customer's well-being. These surveys consist of questions that exuberate this confidence among the audiences: THEY MATTER!
A customer survey policy reverts around two key aspects, and they are:
Customer Opinions
Customer Expectations
Questions circling these two key aspects help a business owner to better strike a chord with its audiences and stay abreast of what they need! It also lets an organization know its acceptance among its audience pool.
Most relevant customer survey questions
How would you rate our service delivery offerings?
Please explain what your last experience has remained with our brand.
Did you ever approach any of our customer service experts/ Did he help you to resolve the issue?
Are you satisfied with how the customer service expert resolved the issue?
Are you happy with our payment methods?
If you have any suggestions, could you please let us know?
How likely is it that you will recommend us to your family, friends, and acquaintances?
What was your experience with our website?
These subcategories are included in Customer Surveys
Customer complaint survey
Website evaluation survey
Event satisfaction survey
Online feedback form
Product Surveys
A product survey is an apparatus to gather valid data from an audience pool regarding their opinion about a product. In this way, it is possible to chalk out what users think about a product's utility and what improvements they expect to make.
A product survey is administered both post and pre-launch of a brand's product.
The survey closely imitates market research. But the seriousness of tone and content change as per the surveyed audience.
Product surveys are very important touchpoints for both a B2B and B2C brand to connect with its lead base.
Sample Product-Business Survey Questions
How often do you use our brand's product?
What product features of our brand do you like the most?
Did the product meet what you expected? If not, tell us why!
How would you compare our brand's product to a similar product of a different brand?
How can we make this product better for you?
Would you recommend others to buy this product?
From where did you buy this product?
Subcategories of Product Survey
Customer complaint form
Product pricing survey
Internet Usage survey
Product Evaluation survey
Market Survey
A Market Survey is the blueprint of the demands of a market. It comprises well-researched structured questions whose primary objective is statistically analyzing clients, their consumption patterns, behaviors, expectations, and purchasing power.
Developing and distributing new products and services can be informed by market research. It's a boon to the marketing department because it allows them to enhance their products in other ways as well.
Improve your customer acquisition rates with the help of this survey.
The set of information jotted from the target market with the help of market cum business surveys is the vector following which long-term product marketing plants are created.
Sample Market Survey Questions
Would you buy the new product of our brand?
What are the plus points of buying this product as per you?
How can the product quality be improved?
What do you feel the product lacks compared to its competitors?
What do you think the product has in extra when compared to its competitors?
Rate this product against five of its competitors. Would you choose these products over its competitors?
What is your monthly shopping budget?
Is the plan for payment convenient for you?
What is the likelihood of you recommending this product to a friend or family member?
Tell us the shortcoming of this product, and you can also suggest ways how to overcome them.
Subcategories of Market-Business Survey
Focus group survey
Customer observation survey
Conclusion
If you know what a business survey is and how to conduct one, you can make more informed choices for your company. An invaluable tool for figuring out how to expand your company is a study of your target market's tastes and habits.
Always keep in mind that the door to expansion and success for your company lies in thorough market research. If you're planning to do some market research yourself, we hope you'll find this list of survey questions to be helpful.
Want To Create an Eye-Popping Professional Survey?
Take advantage of all of the advanced features by signing up for FREE. 
Free Trial • No Payment Details Required • Cancel Anytime