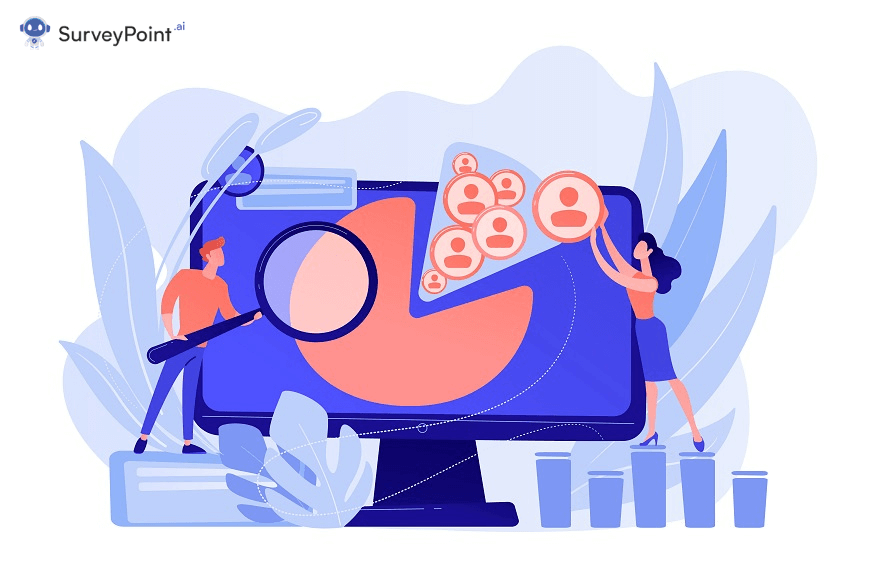 If there are social media— there inevitably will be social media sentiment analysis.
Nowadays, social media bridges a brand to its customer to carry out meaningful conversations. Businesses use social media to announce upcoming events, launch new products, and announce strategic changes.
Likewise, customers also use social media to raise issues or share feedback about a product or service from a brand. Moreover, a great number of people make buying decisions based on social media sentiment. That's why social media sentiment analysis can benefit businesses— chalk out marketing plans and uplift brand perception.
What is Social Media Sentiment Analysis?
Social Media sentiment analysis is about analyzing a brand's public perception. Marketers analyze the textual data collected from social media platforms to such if the brand perception is negative, positive, or neutral.
The textual data goes beyond just considering the number of mentions, remarks, or hashtags used for a brand in social media. Also, the analysis is qualitative in nature. Metrics derived from the post-analysis stage help businesses improve their marketing strategies.
Social media sentiment analysis aims to understand the opinions, attitudes, and emotions within the textual posts. For example, it can't always be a positive sign if more people mention a brand on social media. A social media sentiment analysis determines whether a customer engagement pattern is positive or negative.
RELATED: A List of Innovative Social Media Contest Ideas you can Implement
Case 1: Identifying Positive Social Media Engagement
Marketers can learn a lot about a brand's perception of its audience by following up on customer engagement trends. When marketers find an increased volume of positive words for a brand or its product getting repeated on social media, they consider it a healthy sign.
The underlying meaning of such a social media sentiment analysis is that the brand brings customers satisfaction in its bracket and will probably perform well in the long run.
Case 2: Identifying Negative Social Media Engagement
Just the opposite of it is the marketer coming across a volume of negative words regarding a brand or its product in social media, which shows the depreciating brand perception. (The rest remains the same as case 1).
How can Social Media Sentiment Analysis Impact Sales?
The sales strategies of a brand are made by analyzing people's emotions. A marketer must understand a brand's customers' emotions to help sales authorities chalk out an effective sales plan.
It is difficult to convince customers to take part in a satisfaction survey. But scanning the feedback already available for free on social media can help speed up the process. Businesses can quickly understand customer perceptions based on social media sentiment analysis metrics.
How to Conduct Social Media Sentiment Analysis?
As a marketer, one must know what is online regarding a brand's reputation. They must know the technical content writing strategies used over social media by a brand's consumers to review a product.
You can conduct social media sentiment analysis of the technical nitty-gritty of content published there by these 4 simple steps:
Track Company Mentions
Sometimes users tag the company handle while talking about it on social media. But mostly, they use hashtags or plain text. Keeping track of such online engagement techniques from the brand's customers is necessary to conduct social media sentiment analysis more precisely.
Tracking mentions is easy. Marketers can, however, track posts where their brand was not mentioned by following the steps below:
Search Instagram and Twitter for hashtags mentioning your company name or products. Consider the most recent posts.
Search relevant keywords on Twitter and Facebook to see the posts where your brand or product was mentioned in plain text.
Examine Sentiment
A marketer should think about the keywords or phrases people may use to describe a brand, either positively or negatively. Once you've chosen these words, go through the posts to find vocabularies that express emotions. For example:
Positive: wonderful, great, love, fabulous, and fantastic
Neutral: okay, fine, generic, and okayish
Negative: bad, hopeless, worst, and disgusting
One may incorporate more specific phrases unique to their brand or industry. List these positive and negative words and then search for posts that use them.
Since positive words can also be sarcastic, context plays a big role. So, keep an eye on the context as well.

RELATED: Empathy Maps: A Tool for Getting Inside the Minds of Users
There are various ways through which a marketer can assign value to a brand's social media sentiment analysis operations. One can determine a brand's social media sentiment analysis score by the following means:
As a percentage of positive mentions
Share positive words in the sentimental mentions
Both approaches work as long as a marketer stick to one. One must anticipate a change in these values over time. The difference in values gets better manifested by using the second strategy.
Use Sentiment Analysis Tools
Manually conducting sentiment analysis and drawing results is a complex process. Some software can automate this workflow and ensure everything goes smoothly.
Sentiment analysis must be done independently. However, sentiment analysis tools can make the work much easier and save time. Software can automatically analyze social media posts for negative or positive sentiment. Such automatic and timely scans can greatly help reduce resource exhaustion.
Sentiment analysis tools can also make it easier to generate accurate reports. Try searching for sentimental analysis tools online. Many tools and software are available for different social media sentiment analysis steps.
Conclusion
Social media presence is an invaluable asset to all businesses. Conducting a social media sentiment analysis can help companies better understand their loopholes. And accordingly uplift customer-centric brand strategies— ranging from products, services, support, and marketing plans.
Also, businesses can use social media smartly to grow their distribution network by using insights from such analysis. Businesses need social media sentiment analysis to use social media effectively for growth and expansion.
Ready To Future-Proof Your Business?
Sign-up for a FREE account and get a sneak peek into our intuitive survey dashboard panel.
Free Trial • No Payment Details Required • Cancel Anytime