Confused between Venmo VS Cash App? Here's a thorough breakdown of the two.
Life is indeed just easier with apps. From shopping online to splitting the bills with peers, you are always just a click away from streamlining your life. And, if you are considering installing a new payment app, which one will be? Cash App or Venmo?
To get started, Venmo and Cash App are peer-to-peer payment apps that help you send or receive money. Both apps also have some stunning features, like ATM withdrawals and instant transfers.
But which one is better? More importantly, which one would work for you? If you are still trying to figure it out, we are here with the most impressive analysis of both apps. Let's find out which one makes your online transactions easier.
What's Cash App & How Does It Work?
Cash App is a financial platform and a payments app owned by Square. The app is a money transfer service provider that allows users to send or receive money by logging into their accounts.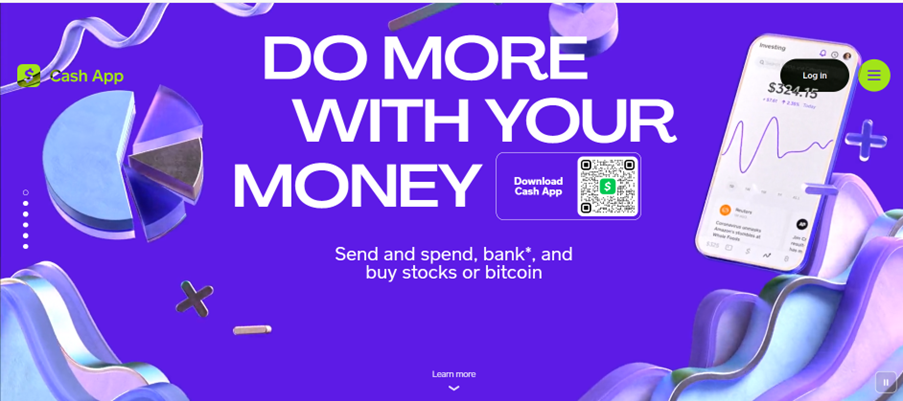 Users can also leverage benefits like Bitcoin Trading and Stocks Investing through this platform. They can also apply for a free credit card that will connect your app's account balance to their credit and make spending easier.
Moreover, like Visa cards, these cards are accepted almost everywhere. These cards can also be linked to digital/online wallets like Google Play or Apply Pay to initiate withdrawals from ATMs quickly.
Here are some key benefits offered by Cash App:
There are no hidden charges, even if you send funds from your Cash App balance to your bank account.
It provides simplified reimbursement requests.
It allows for stock trading and Bitcoin investing.
ALSO READ: How Buy Now, Pay Later is Redefining Online Shopping?
What's Venmo & How Does It Work?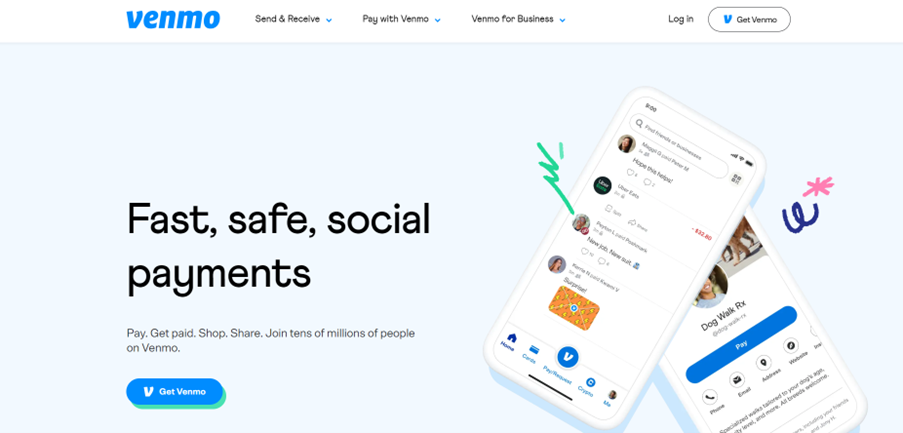 Venmo is a famous online payment mobile app powered by PayPal. It allows the user to simultaneously send or receive money while investing in the stocks. Users can also buy cryptocurrencies directly from the app.
Generally, this app is used for initiating daily fund transfers. Through Venmo, you can also apply for a credit or debit card. These cards qualify for eligible purchases from several stores. And, if you need urgent cash, you can use the Venmo debit card to withdraw the money from an ATM at no extra charge.
RELATED: Make Your Online Payments Easier With These Venmo Alternatives
Venmo VS Cash App: How Are They Similar?
While Venmo and Cash App are two different platforms, they certainly overlap in some ways. So, before we dive into how they differ from one another, let's talk about how they are similar.
Receiving & Sending Money
One of the essential features of both apps is that it allows you to send and receive money quickly. You can send money through a credit card or go for quick transfers. So, instead of trying to carry cash everywhere, you can just tap into your account and access online transactions.
Zero Hidden Charges
For starters, both apps are free to download and have zero monthly maintenance charges. Moreover, unless you are going in for a faster transfer, you don't need to pay higher transactional fees either.
Transfer Limits
Both apps have a verification process through which users can increase their transfer limits easily. This verification process usually involves sending in some vital documentation.
Options for Transfer Speed
Both apps have two options: Instant Transfer or Standard Transfer.
Standard transfers are generally free, and the amount might take one or three business days to reflect in your bank account. Instant transfers, however, have a 1.5% transaction fees that users must pay to send or receive money instantly.
Supported Devices
Both apps are available for download on App Store, Google Play Store, or any Web Browser.
Additional Features
Venmo and Cash App have several other features like credit cards, debit cards, and stock investment options.
Venmo VS Cash App: 4 Key Differences
Here are the critical differences between Venmo VS Cash App.
Payment Modes
While using an online payment app, there are different ways through which users can make or receive payments. Cash App and Venmo allow you to use other payment modes like credit cards, debit cards, or through a linked bank account.
However, you get an additional payment mode with Cash App by connecting your account with Google Play or Apple Pay.
Venmo, on the other hand, offers an Amex feature that allows you to use American Express credit cards without having to pay a standard transaction cost. And, while you won't be eligible for rewards if you use this payment method, it is still a powerful feature that Cash App lacks.
Winner: Venmo
International Transfers
Money can be sent or received through Venmo only if you are physically located in the US. In short, you can receive cash while traveling abroad. But you can definitely not get into transactions with a non-US resident.
Cash App, here, beats Venmo at this. In addition to the US, Cash App is also available in the UK. Though this is not a much wider reach, it's still better than Venmo.
Winner: Cash App
Investment Features
Investment features offered by both apps aren't as advanced as other investment apps. But, if we compare, Cash App allows you to invest in stocks and trade Bitcoin directly through the app. Venmo doesn't actually enable you to invest in stocks. However, you can use this app to purchase popular cryptocurrencies like Bitcoin, Litecoin, Bitcoin Cash, etc.
The choice here would purely depend upon your investment choices. For instance, if you are interested in stocks, Cash App is something you can go for. But, if you would like to purchase crypto, Venmo has you covered.
Winner: Tie
Filing Taxes
One feature that makes Cash App stand out is its tax-filing features. Unlike Venmo, Cash Apps enables you to file taxes and receive tax funds easily. While this is a new add-on, it is definitely something Venmo doesn't seem to cover.
Winner: Cash App
ALSO READ: What Subscription Management Software Should You Use In 2023?
Venmo VS Cash App: How Are They Different?
| | | |
| --- | --- | --- |
| Differences | Cash App | Venmo |
| Fees | $0 for standard deposits, 0.5%-1.75% for instant transfers, 3% for credit card transfers, $2 as ATM withdrawal fees, and 2%-3% for buying Bitcoin. | $0 for standard deposits, 1.5% for instant transfers, 3% for credit card transfers, $0 for in-network ATM withdrawals, $2.50 for out-of-network ATM withdrawals, and 1.5%-2.3% fees for crypto transfers. |
| Transfer Limit | For unverified accounts, send up to $250 for 7 days. Send and receive up to $1,000 for 30 days. | There is no receiving limit for unverified accounts, but users can only send $299.99 for a 7-day period. |
| Payment Modes | Cash App balance, debit card, mobile wallets, linked bank account, credit card. | Venmo balance, linked bank account, credit card, debit card |
| International Transfers | Yes, in UK and US | No |
| Supported Devices | iOS, Android, Browser | iOS, Android, Browser |
| Best Features | Easy transfers, buying Bitcoin, filing taxes, stock investments | Easy transfers, buying crypto, making purchases through credit card |
Summing It Up: Which To Pick?
To sum up, both apps are powerful tools to make your online transactions easier. If we dig deep into the Venmo VS Cash App argument, Cash App definitely wins due to its extra features like stock investments and tax filing.
While Venmo is better in terms of transactions, if you are keen on diversifying into the investment field, Cash App should be your pick.
Want to streamline your online payments even further?
Take a quick survey and discover the perfect payment solution for your needs!
No Payment Details Required • Cancel Anytime