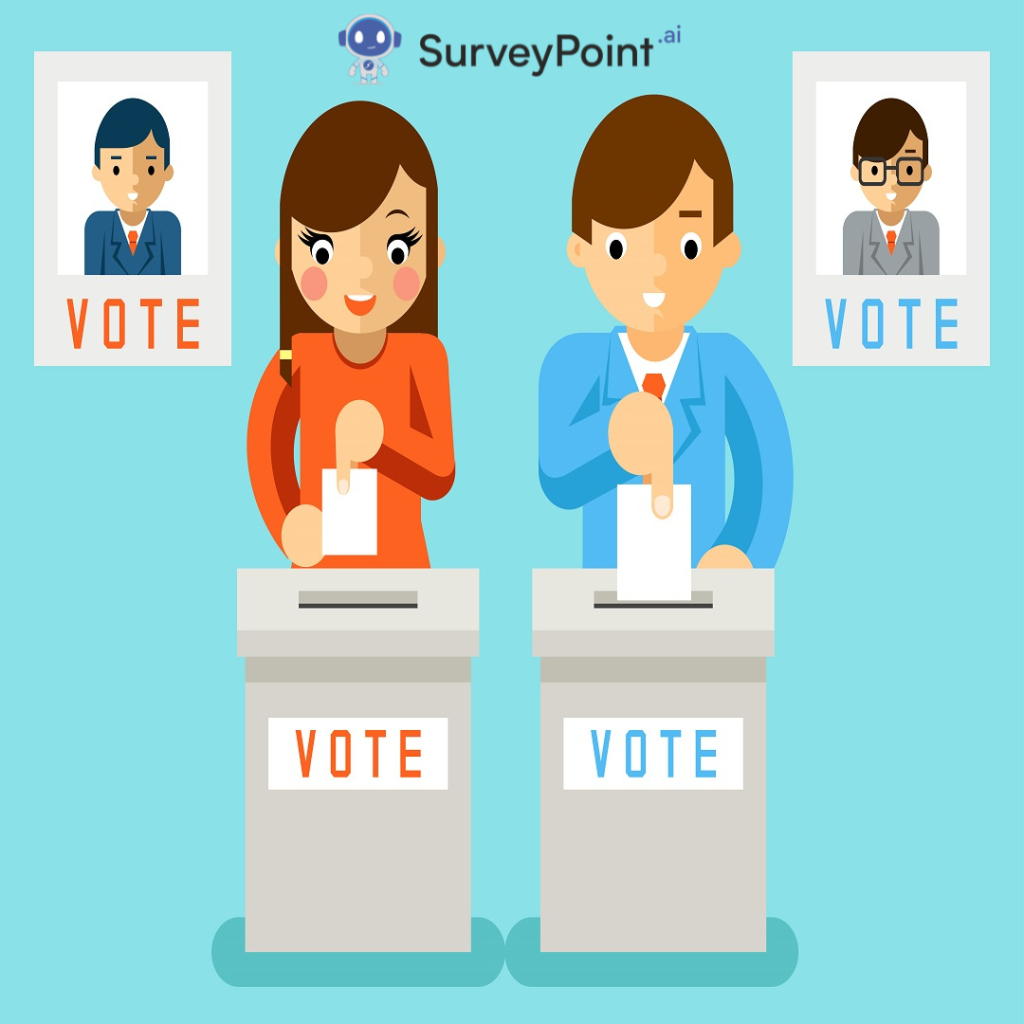 This post has a long list of things you can do to make a group of people feel more at ease. We've come up with many creative poll questions that you can use, and we've also put them into groups based on how they're the best poll questions to ask in different ways.
You already know how awful it is to be in a room full of people you don't know yet, or how awkward it is at the beginning of a business conference when you're just trying to make small talk with the people around you.
No? Just me? Well, let's say you understand what I mean 😉
Asking poll questions is a great way to break the ice at an event, a webinar, or just your next all-hands meeting.
In this article, we will give you a list of the best poll questions for the workplace, popular poll questions, yes or no poll questions and funniest poll questions.
Popular Poll Questions
What is your favourite food?
Which is your favourite movie?
What was the last book you read?
What are you most excited about?
What is your favourite colour?
What kind of pets do you like?
Which is your favourite song?
Can you play any instruments?
Would you rather live in a villa or an apartment?
What are you most grateful for?
What is your worst habit?
One thing you can't live without?
How do your friends describe you?
Which website do you browse most?
What is your favourite cartoon character?
What's your dream holiday destination?
Yes or No poll questions
You're an only child, right?
Do you have a second job?
Have you ever met a celebrity?
Have you ever been on TV?
Have you gone to a different country?
Do you have a hidden talent?
Have you ever performed on stage?
Have you ever been in a band?
Do you believe in ghosts?
Are you watching any TV shows at the moment?
Have you read any good books lately?
Would you ever appear on a game show?
Have you known any of your friends since childhood?
Have you ever lived in another country?
Can you speak more than one language?
Do you know how to do coding?
Have you ever taken a road trip?
Have you been to a live rock concert in the past year?
Have you ever done stand-up comedy?
Do you like riding motorcycles?
Do you pay attention to the news?
Have you tried to lick your elbow?
Do you believe in ghosts?
Funniest Poll Questions
What's your favourite game show, and why?
Which sugary treat do you enjoy the most?
Which of your first-ever crushes was who?
How about surprise parties? Have you ever been invited to one?
Which candies are ideal for trick-or-treating?
When did you last consider appearing on a reality television program?
Exactly what would you recommend spending a little extra money on?
How about a conversation with the driver, or do you prefer silence?
So, you sing in the shower.
Which show or film is the most enjoyable to quote?
Have you ever tried hula hooping?
How many pair of glasses do you have?
As you cook, do you clean as you go or wait till you're done?
Can you give thoughtful presents?
Would you accept a job as a spy if you were asked?
Do you have a favourite corny joke?
What's your favourite kind of cheese?
You Must Like: The Surprising Benefits of Conversational Feedback: Enhancing Your Personal and Professional Life
Poll Questions for the Group Chat
Tell me one thing you're looking forward to this week.
How would you describe how you feel in one word?
If someone else'selse's pet showed up, whose would it be and why?
What was the most exciting thing you wore this year?
So, what kind of things do you have?
On a scale of one to five, how alert are you?
Tell me about the strangest chain of events you've ever participated in.
Have you ever kept track of the number of states you've lived in?
What was your favourite decade?
what kind of information do you look forward to the most?
Pick the lousy guy that you secretly like.
What do you say when someone asks you to name your favourite quote?
Give the funniest joke that comes to mind.
Who do you respect and look up to?
What makes you laugh the most?
Which wild animal would be most fun to be with for a day?
Career poll questions
Do you face new challenges every day at work?
How many chances do you have to grow in your job at this company?
Will you be able to reach your full potential at our company?
Do you feel good about your chances of getting a promotion?
Do you know how to get a promotion and where you want to go in your career?
Are you happy with how your company spends its money on training and education?
Are you satisfied with the opportunities to apply your talents and expertise?
Are you satisfied with the job-related training your organization offers?
Is your organization dedicated to your professional development?
Multiple Choice Poll Questions for Work
1. Which fantastic beast would make the ideal house pet?
A. Dragon B. Unicorn C. Fairy D. Centaur
2. Which holiday do you anticipate with the most joy?
A. Christmas B. Thanks giving C. Halloween D. My birthday
3. Which white lie do you frequently tell?
A. two more minutes B. reaching C. I'm listening, D. I didn't see your text
4. Which potentially humiliating actions do you most often take? A. Trip in front of a crowd B. Text the wrong person C. Call the wrong person's name D. Have a problem with your clothes
5. What would be the first extreme sport you would try?
A. Jumping off a bungee cord B. Going skydiving C. Scuba diving D. Free climbing
6. Choose a Disney movie:
A. Lion King B. ALLADIN C. Beauty and the Beast D. Mulan
7. Choose a superpower: A. Flight B. Invisibility C. Super Strength D. Telepathy
8. which thing goes well with chocolate:
A. Peanut Butter B. Fruit C. Wine D. Hazelnut
9. What is the best thing to do with a pineapple?
A. eat it B. drink piña coladas C. Put it on the pan. D. Use it as decoration
10. Who is the first person you call with good news?
A. My Parents B. Kids C. Significant Other D. Friends
Conclusion
Employee engagement key for all organizations, yet one of the most difficult to maintain among distributed teams.
Poll questions make meetings more fun and help coworkers laugh and connect. Since many teams may not have met in real life, it can help to incorporate lighthearted and fun polls that bring smiles to everyone's faces.