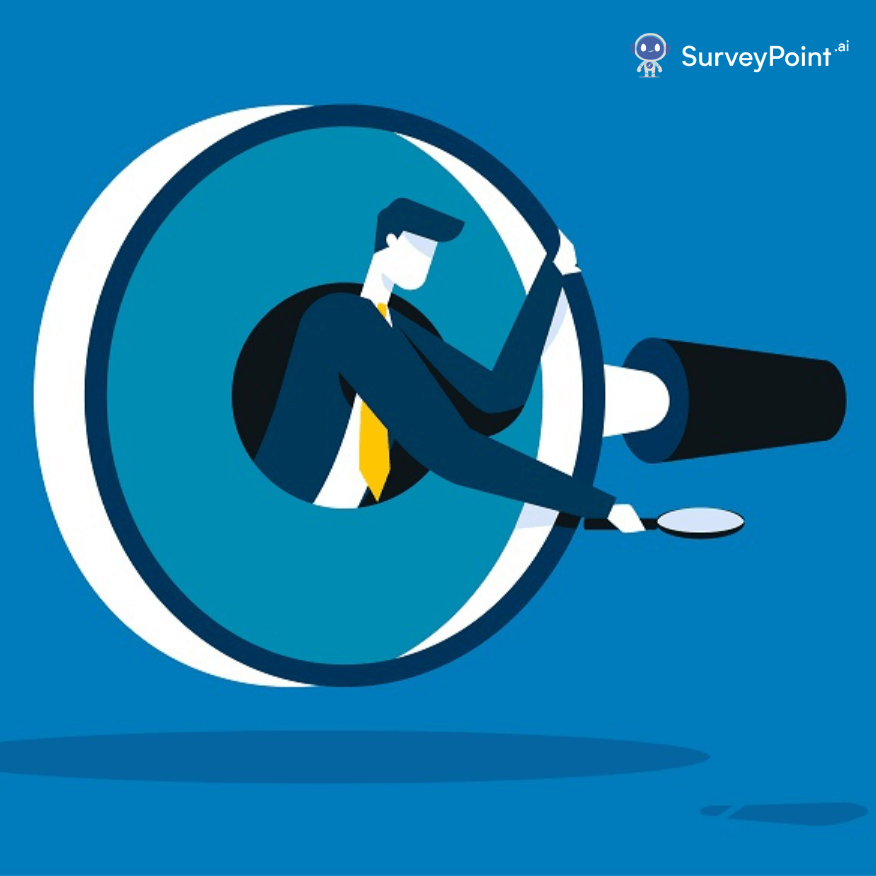 Using SWOT analysis examples, businesses, enterprises, and individuals can identify internal and external variables influencing their success. The four factors—strengths, weaknesses, opportunities, and threats—are the focus of a SWOT analysis.
It is a tool that offers valuable insights to businesses in making informed decisions on what is working best and what needs to be re-evaluated to facilitate long-term growth.  
This analysis is usually performed by a group of stakeholders, which includes managers, employees, customers, and suppliers. 
In this blog, we will provide SWOT analysis examples for students, businesses, employees, and the healthcare sector. We will also dive into threats in SWOT analysis examples and opportunities.
SWOT Analysis for Students 
SWOT analysis for students can be utilized to ascertain their current academic performance, work towards areas that require improvement, and implement growth goals. 
Below are some examples of SWOT analysis for students. 
Strengths 
Higher grades
Excellent work ethic (class performance, on time delivery of projects, and homework) 
Time management 
Participation in extracurricular activities 
Good interpersonal communication skills
Weaknesses 
Poor communication 
Lethargic approach
Lack of understanding particular subjects 
Lack of focus and asking for help 
Poor time management 
Opportunities 
Participation in school events and workshops
Partaking in skill improvement programs
Taking up internships and research projects 
Socializing and network building 
Threats 
Competition in the job market 
Lagging in new skills and knowledge 
Declining academic performance 
Rising educational costs 
SWOT Analysis for Businesses 
SWOT analysis is very commonly used in businesses to identify their strong and weak points and pinpoint factors that could affect their growth. It can help them mitigate roadblocks in the horizon, ensuring long-term growth once this information is gathered.  
By leveraging this tool, businesses can create strategic plans to fulfill desired objectives and smoothly blend in with changing market trends. 
Below are some SWOT Analysis examples for businesses:
Strengths
Brand recognition 
High-quality products and services
Robust supply chain
Talented and driven workforce 
Solid financial standing or backing
Weaknesses
Bad marketing strategies
Outdated technology
Limited products and services
Weak to nil online presence
Staff attrition 
Opportunities 
Entering new markets 
Collaborating and partnering with other business
Implementing new products and services
Adapting to new technologies
Incorporating employee training and workforce development
Threats
Competitive market 
Economic upheaval 
Changes in consumer behavior 
Regulatory changes or government instability 
ALSO READ: Mastering Strategic Analysis: Types and Use Explained 
SWOT Analysis for Employees 
A SWOT for employees includes a self-evaluation of personal strengths and weaknesses. In addition to this, an employee needs to evaluate their opportunities and threats. 
The former case involves internal factors they can control, while the latter involves external factors they cannot. 
Employees can identify areas where they need to improve based on a SWOT analysis of the two factors mentioned above. 
Here are a few examples of SWOT Analysis for Employees –
Strengths
Excellent communication skills 
Great work ethic
Possessing the ability to work under pressure
Knowledge and expertise in technical skills 
Efficient problem solving skills 
Good team player and individual performer 
Weaknesses
Difficulty in adapting to change 
Poor work ethic 
Lack of confidence in themselves and their skills
Poor time management 
Lack of people skills and emotional intelligence 
Lack of experience 
Opportunities
Chasing new responsibilities and promotions 
Building relationships with co-workers and bosses 
Attending workshops and conferences (Network building) 
Attaining new qualifications and certifications 
Threats 
Job instability (Economic conditions) 
Competition for promotions
Not adapting to new technologies and skills 
SWOT Analysis for the Healthcare Industry  
Due to the dynamic nature of the healthcare industry, it is crucial to plan for continued development and expansion. A SWOT analysis can help a healthcare practice distinguish itself from the crowd. 
What kinds of consumers do they serve, and what types of challenges they face because of rival businesses? This information helps establish objectives that will boost their visibility and return on investment.
SWOT analysis for healthcare is outlined below. 
Strengths 
Skilled healthcare professionals
Advanced technology 
Patient-centric care 
Good marketing and online presence
Partnering with other healthcare providers 
Weaknesses 
Increasing healthcare costs
Extended wait times
Outdated record-keeping systems
Limited to zero healthcare access to smaller communities
Opportunities
Expanding services to new locations
Offering wellness programs 
Collaborating with community organizations and clinics 
Introducing telemedicine services
Threats
Changing healthcare policies
Increasing competition 
Change in referral options or market demands
Loss of primary support staff 
Lagging in adapting to new technologies 
ALSO READ: Survey Data Collection: How to Get the Best Results? 
Threats in SWOT Analysis Examples 
Right, so threats in SWOT analysis are external factors that can yield negative results for an organization. Companies or projects tend to have less control over these factors. In such a case, they can create systems to address them. Identifying threats is one step towards improvement for businesses or individuals. 
Threats in SWOT analysis examples include-  
Growth of social perception: With the onset of social media, public awareness is at a new high. Consumers are increasingly aware of the business practices of a brand or company they support. The consumer may no longer support a company whose ideologies do not align with their mindset or values. 
Advancement in technology: With the advent of new technologies, companies need to catch up due to automation and market competition. It is imperative that you follow the latest technological updates and sustain flexibility to adapt rapidly. Incorporating technology can be equally advantageous, such as improving workplace efficiency and customer convenience. 
Competition: This is a factor that carries a significant impact on a brand's business model, product development, and pricing structure. Using SWOT, studying your competition and identity features that set you apart in the market is vital. Aspects such as 
Customer service
Industry Exposure 
Product upgrades 
Community structure and awareness  
ALSO READ: Conducting Internal Analysis: A Step By Step Guide  
Opportunities in SWOT Analysis with Examples 
So, opportunities in SWOT result from a company's existing strengths and weaknesses, including any external factors that may put you in a higher competitive position. These could be any weaknesses that may have yet to be brought to your attention during the initial phase of the analysis. 
Once highlighted, these weaknesses can now be improved upon, leading the brand or company toward a positive growth cycle. 
Examples of opportunities in SWOT analysis are listed below- 
Building brand engagement online 
Acquisition of a competitor's major brand
Brand building on a global scale 
Improving public attitude toward a brand/company/business
Broadening the brand or company through sponsorships (athletic sponsorships, film and tv spots)  
Conclusion 
Overall, SWOT analysis is a valuable framework for companies to pinpoint any internal and external factors that may be preventing the smooth running of daily operations. Through this analysis, companies can develop diverse strategies to maximize their strengths, minimize weaknesses, exploit opportunities, and counteract threats. 
With this tool, decision-making can be improved, resource allocation can be improved, and brand and company performance can be significantly improved.  
Not Sure Where To Begin?
Explore our solutions to discover what is most important to your customers,
clients, and prospects. And best of all – it doesn't take any coding!
Free Trial • No Payment Details Required • Cancel Anytime