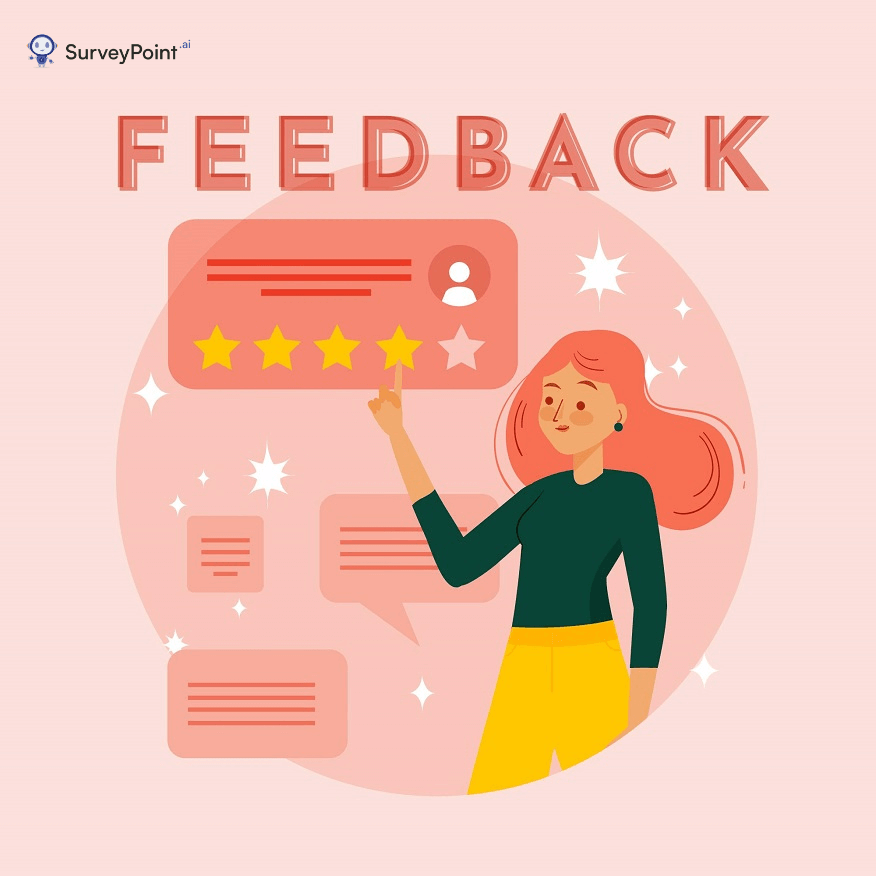 Employees are the real wealth of any organization. Understanding their needs and opinions is crucial to forming an efficient workforce. But how is this possible to ask every employee about what's going on in their head? You will never know until you are a mind reader. That is precisely where employee feedback comes into the picture.
It is an essential tool to get feedback and reviews about the company. Such analysis also helps evaluate employee performance and how well your human resource department keeps everything on track. 
Today we will learn about the top feedback questions to ask your employees and how you can ask these questions effectively. We'll also talk about how to design a robust and efficient survey for gathering employee feedback and insights. 
Weekly Feedback Questions 
The two most crucial questions that you should ask your employees weekly are:  
What does your work plan look like this week?
To what extent do you agree with our planned course of action?
Finding out what the staff is up to this week is crucial. They may tell you their targets and hurdles in their work, which can be solved by teamwork and discussion. 
The PPP format is very beneficial; it stands for Plans, Progress, and Problems. Through these questions, you will get an answer to these three things from your employees. 
Knowing how they feel and what they think is just as crucial. You can set an engaging group meeting weekly to discuss these questions and to know what people feel about the work and the company. 
A short, straightforward survey is easy for staff to complete in their own time. You can also add questions about improvements in the survey, as it is the main purpose of any feedback.
SurveyPoint can help you create dedicated employee-focused surveys based on your needs. You can easily choose from their array of templates and gather crucial data from your team. 
Feedback Questions About Work & Company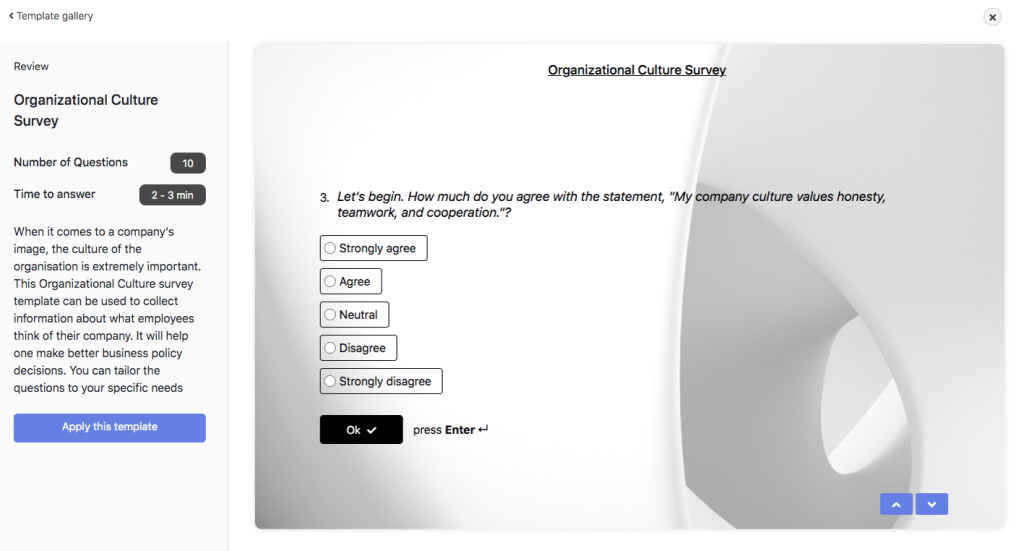 If you want to know how people feel about their work and the organization as a whole, you should ask them. Asking these questions is not a big deal, but they can make big differences. 
You can keep these interactions weekly or once in two weeks, depending on the time you have. Here you can delve deeper into the issues, reports, and projects. Some of the sample employee feedback questions that you may ask are listed below: 
What are your inputs about the ongoing project?
Can you review my work deliverables?
How can I add my input to your current scenario?
The questions, as mentioned earlier, can be asked in group interactions. However, one-on-one interactions are always more effective and are taken seriously. Here the boss or manager can meet with the department heads because they can not have one on one interaction with every employee. 
ALSO READ: How Do Surveys and Feedback Help Maintain Company Culture?  
Employee Feedback For Improvement
Such questions instill a feeling of attachment in the employees about the organization. You can ask this type of question in a formal or informal environment. 
It is recommended to keep a good gap, like a month or two, before repeating such questions. They can be just asked casually over lunch or can be asked through surveys or one on one meetings. Here are some employee feedback examples for improvement that you can ask your employees:
How did you feel about your workload this month?
In which areas should we improve as team members?
Suggest some improvements for our company.
Employee Feedback on Job Satisfaction 
Your employee feedback system can not ignore these types of questions. Happy and satisfied employees are more creative and efficient and bring more value to your company rather than someone who thinks of their job as a burden.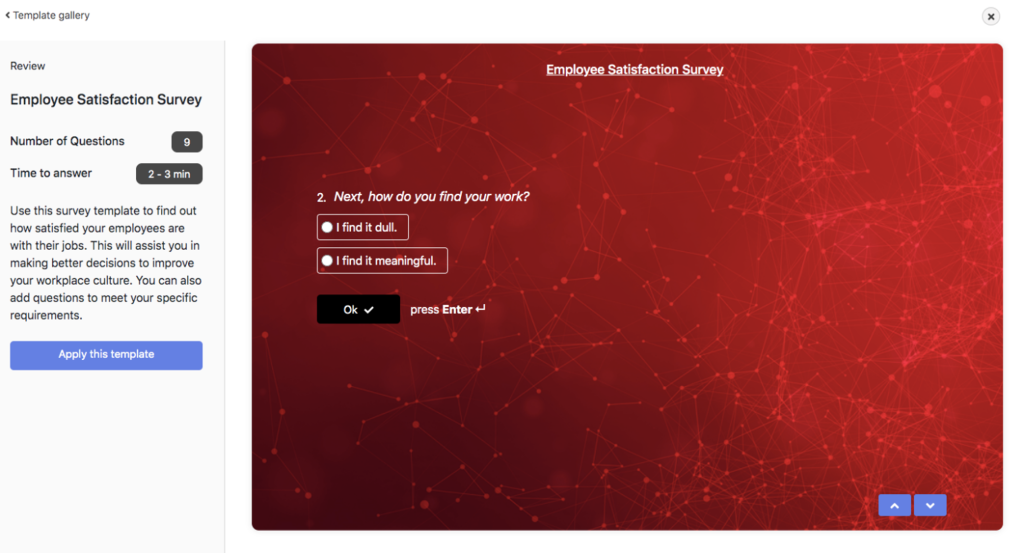 Job satisfaction surveys give us good information about employee engagement and their physical and mental health. Some of the sample questions you can ask are the following: 
Are you close to your teammates?
Do you feel stressed at work?
Do you like your daily work?
Suggestions for improvement in their respective departments and overall company.
How to Give Employee Feedback?
Feedback given by employees should also be meaningful and contribute towards the improvement of the company. 
Giving positive feedback can improve your image in the company. However, there can be a substantial gap between what people say and what they mean. Thus, employers must also practice the art of providing feedback and comments in order to better this.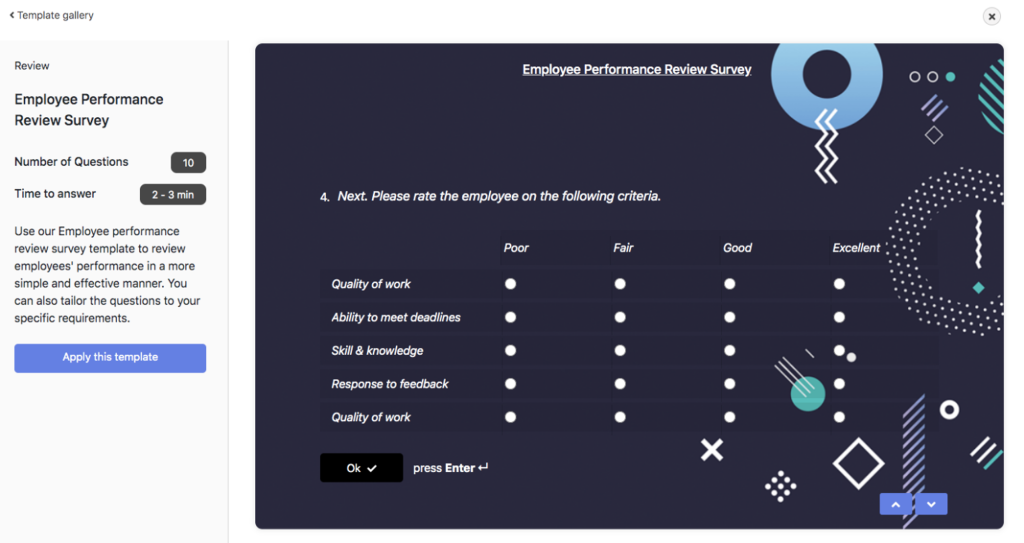 Providing constructive feedback to your employees helps in bringing out the best in them. Employee feedback for appraisal will include looking at the positive side also instead of just criticizing. Even the negative things are brought up in a formal and effective manner that might not hurt anyone. 
Constructive employee feedback is somewhat similar to appraisal positive feedback. When an employee talks to their co-worker about their professional weaknesses, it is called constructive criticism. It is not limited to just identifying the weakness but also involves creating and implementing improvement plans.
Instead of being judgmental, this feedback acts as a communication instrument of support. The person giving the feedback may provide specific illustrations of improvements supporting the colleague's career growth. Some constructive feedback examples are:
You missed your deadline for yesterday's task. Are you facing any challenges?
You did not meet my expectations lately. Let's discuss how you can improve your delivery.
Conclusion
Such feedback sessions are crucial for making the employees feel valued. As an employer, it is integral for you to constantly stay in touch with your team and understand their viewpoints. This employee feedback enables you to know your employees better and resolve their challenges in time. 
After all, employees tend to stay longer at a place where they feel happy and valued. Leveraging their feedback can open doors for improved employee retention. 
Interested In Sending Your Own Surveys? 
Explore our solutions that help researchers collect accurate insights, boost ROI, and retain respondents using pre-built templates that don't require coding.