Businesses may make consumers happier, build customer connections, remain competitive in the market, and do other things by collecting and evaluating client comments. It demonstrates that the organization is committed to improving and values what its customers have to say.
Therefore , Survey software is a must-have if you want to collect client feedback and transform it into usable information. It allows you to interview multiple people at once, automatically sorts the data, and simplifies the procedure for those surveyed.
SurveyMonkey, an online polling platform, allows users to create and share surveys for several purposes. It provides many features and capabilities for creating, sending, collecting, and analyzing survey replies.
However,now there are many paid as well as free alternatives to SurveyMonkey to create online tests, polls, and surveys. This article thus discusses the top six alternatives to SurveyMonkey .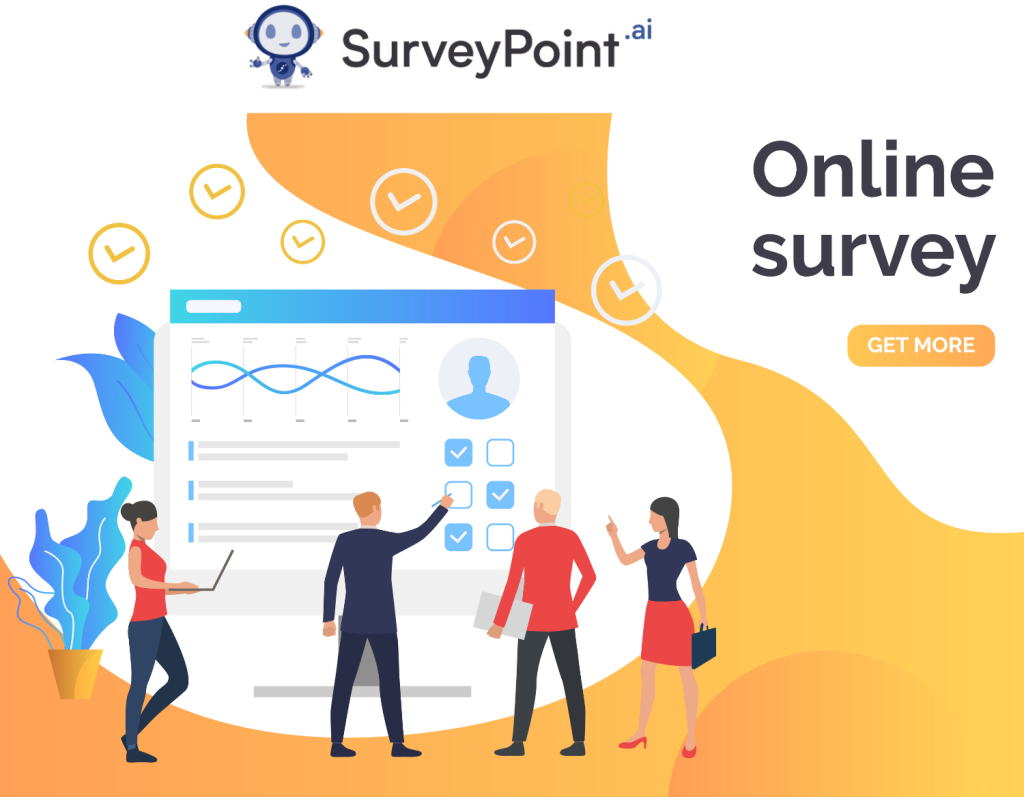 SurveyMonkey Alternatives
While SurveyMonkey is a popular and widely used survey platform, there are several competitors in the market that offer similar survey creation and data analysis capabilities some of which are listed below 
JotForm
Users of the online form builder JotForm can create and modify forms that can be used for various purposes. It offers an intuitive interface and many tools and integrations that simplify creating documents, collecting data, and running analyses.
Key features:
Form Creation
Templates
Form Sharing and Distribution
Data Collection and Management
Form Automation
Google Forms
Google Forms is a no-brainer if you currently use Gmail, Google Apps, or Google Drive. Google Forms is ideal for creating simple surveys and queries. You can complete a survey in just a few minutes, collaborate with coworkers, and begin collecting and analyzing responses.
However, you may need more than Google Forms if you want conditional logic or extensive design modifications. If so, look into Google Forms. Personal usage of Google Forms is free, but commercial options are $12 per user per month.
Key Features :
A smooth integration of Google Workspace apps
Focus on security
Ability to share forms online, via email, or using links .
QuestionPro
Users can develop, distribute, assess, and collect survey responses using QuestionPro, an online survey software platform. It includes everything you need to create surveys, reach your target audience, gather data, and acquire new skills.
Key Features :
Survey Creation
Survey Distribution
Real Time Reporting and Analysis
Integrations and API's
QuestionPro offers free and paid apps, each with its own features and limitations. Users can select a plan based on their requirements and then improve it. Visit QuestionPro's website for the most recent information about their products and services.
CrowdSignal
Crowdsignal is a simple tool for creating surveys, polls, games, and forms. With its simple design, you can rapidly develop polls and publish them on WordPress blogs, emails, and social media. It also includes valuable reporting tools and options for interacting with Google Sheets.
Crowdsignal provides a free version, although it is limited in features. Premium plans start at $15 per month (paid once a year) and include unlimited poll votes, data exports, and other capabilities.
Key Features :
Easy to use with WordPress .
Simple interface for creating polls and sharing them via email and popular websites like WordPress, Twitter, and Facebook.
Typeform
Typeform, a conversational survey builder, seeks to keep people interested in the poll for as long as feasible. It asks one question at a time and utilizes conditional logic to determine the optimal approach to ask the next. It's simple to use and attractive, as is typical with Typeform.
Typeform offers a free plan with fewer features than the expensive options. Paid plans with unlimited forms and questions begin at $25 per month (if born in total). However, the number of responses you can expect will be determined by your plan type.
Key Features :
Using chat to do polls
Integrations with other well-known tools such as Slack and Mailchimp.
The design is straightforward and pleasing to the eye.
Alchemer
The user interface of Alchemer is both powerful and straightforward to use. The software does particularly well in surveys that look to be market research, product feedback, customer experience surveys, and staff appraisals. The company also offers private training, one-on-one consultations, and panel services, typically used for focus groups.
Paid plans start at $55 per user per month.
Key Features :
Unlimited Surveys
Double Survey Questions as compared to SurveyMonkey
Security Protocols
Conclusion
SurveyMonkey makes it easier to gather customer feedback by allowing you to create, send, and review surveys in one location. It enables businesses to use what customers say to enhance their products and services, ultimately making customers happier. These are just a few of the different survey platforms that compete with SurveyMonkey. Each site has its own set of tools, market, and pricing strategies. Before selecting the instrument that will assist you in achieving your survey project objectives, consider your specific needs and desires.