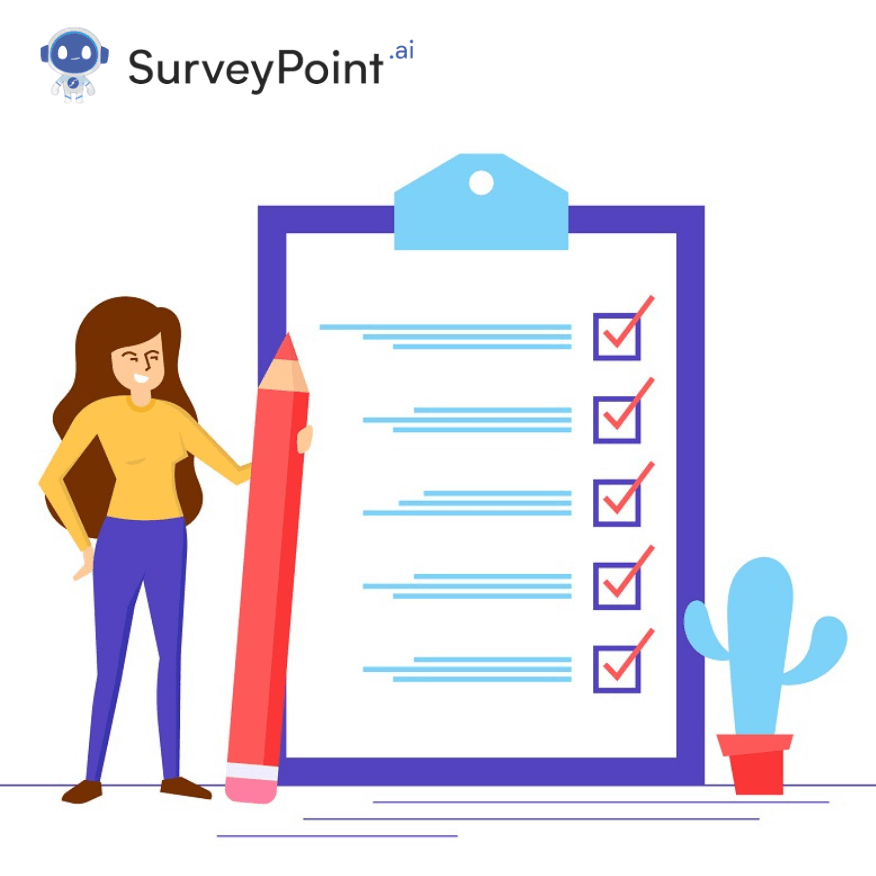 Before jumping in to talk about best SurveyMonkey alternatives, let us once revisit our childhood. In the past, conducting survey research required a great deal of manual labor.
If you can recall, there was a time when people came up to you with a pen and a piece of paper and asked you a series of questions. They wrote down your answers!
Pen and paper were quickly phased out in favour of tablets and laptops. Nowadays, you may have noticed a short set of questions appearing on YouTube before you can play your preferred podcast, music video, etc.
All these questions are meant to conduct surveys for a specific product, company, or anything. As technologies advance, traditional methods of conducting lengthy process surveys are changing. Many manual tasks are eliminated thanks to the online form-building tools available in the market.
What Do Businesses Need To Know About Surveys?
The ways and means of conducting a survey will keep on changing. However, from a business perspective, the importance of surveys will never fade away. Collecting the right kind of data from the right pool of people can be challenging. The decision-making process requires intelligent ways to simultaneously organize data put forth by thousands of participants.
Online surveys help a business reach its target audience while getting specific information via "Feedback".
This feedback data set helps a business analyze its performance and customer experience. By analyzing this data pool, companies change and optimize their mode of operations. This type of analysis helps businesses retain customers and engage them better.
A Brief Overview Of SurveyMonkey
To simplify such a cumbersome process of conducting a survey, SurveyMonkey came in place in 1999. It is a SaaS-based platform that allows users to undertake surveys, quizzes and polls. Sharing surveys is easy, and data is gathered automatically and conveniently.
The platform allows one to use it for $25 per month. However, the basic plan of SurveyMonkey only allows its users to ask ten questions per survey, for which they receive only 100 replies on each survey basis.
RELATED: Typeform VS SurveyMonkey: An Unbiased Comparison
8 Best SurveyMonkey Alternatives
The SaaS platform remains too expensive for some start-ups or businesses which are trying to cap their expenses.
Here are a few alternatives to SurveyMonkey you might find useful for your company's survey needs.
Our list of SurveyMonkey alternatives has been compiled based on their most important features, which can be adapted to suit your unique business requirements!
SurveyPoint
Among the most reliable alternatives to SurveyMonkey is SurveyPoint. It helps to gather data and make better decisions for a company. Incorporating a seamless data maneuvering architecture, SurveyPoint is gaining popularity among corporations, governments, and research organizations across the globe.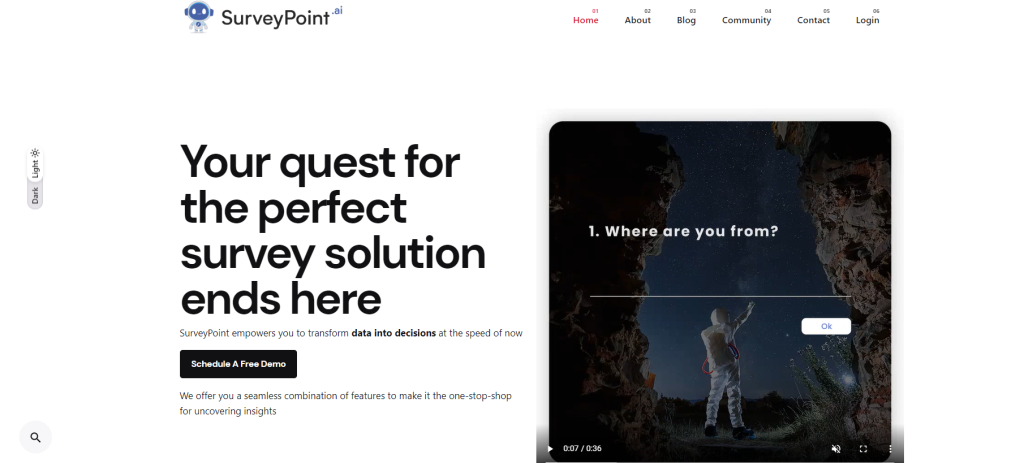 Survey Point is a tough competitor to SurveyMonkey due to the following features:
Survey point has a visually active dashboard that makes the process of collecting data way easier.
It is built with a robust analytical platform that helps visualize real-time data movement.
Within the framework of five simple steps, SurveyPoint helps to share its platform with its users. That is why it is widely used among corporates and enterprises to manage data.
Pre-made survey and research templates are available to users. The best part is that everything can be done with just a few clicks without coding knowledge.
Interested in giving it a go for yourself?
Sign-up for a FREE account and get a sneak peek into our intuitive survey dashboard panel.
Free Trial • No Payment Details Required • Cancel Anytime
Google Forms
Everyone from sole proprietors to multinational corporations, human resources departments, and university students is familiar with Google Forms.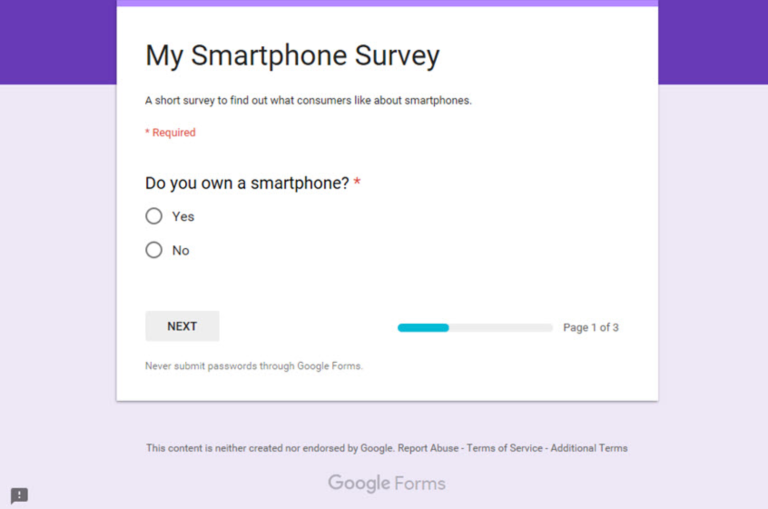 Among the most popular and most user-friendly alternatives to SurveyMonkey, Google Forms provide the following benefits:
The most attractive feature of Google Forms is that it's free.
On top of that, google forms are mobile-friendly and incredibly easy to navigate for a user.
For businesses who are looking for no-frills, subscription-free solutions for creating forms and surveys, Google Forms can be ideal for them.
Google forms can be used to build and conduct hassle-free quizzes, poll taking, and many more.
However, Google forms have limited designs and customization areas.
RELATED: It's Official! Google Surveys Will Soon Be Discontinued
Zoho Forms
Businesses that create surveys for multiple reasons rely a lot on Zoho forms. People already using their own CRM find it easy to collaborate with Zoho. It has superb features like a drag-and-drop interface, conditional skip logic, multilingual question analysis support, question scoring, multiple integrations with SaaS apps, and many more.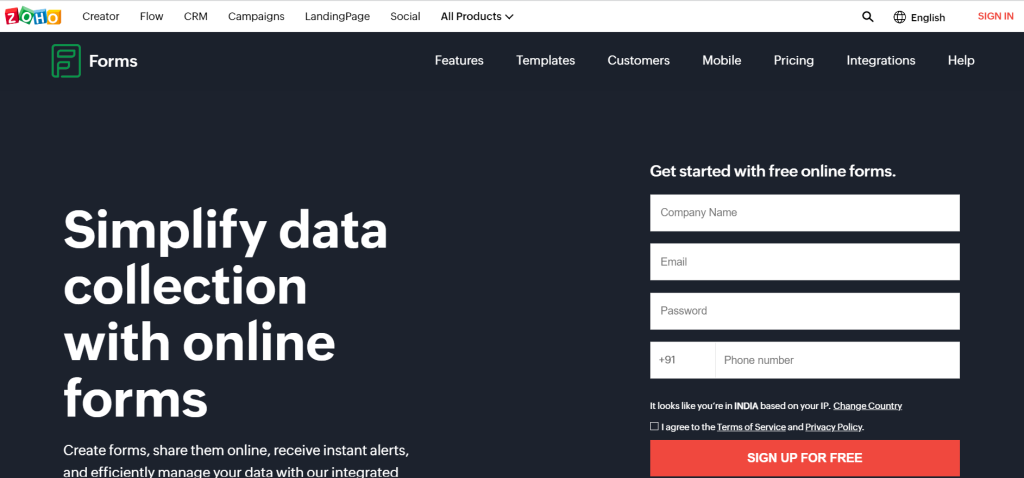 Compared to SurveyMonkey, Zoho forms offer the following advantages:
More user-friendly. Zoho forms are full of meaningful features. On the downside, they do not have a logic feature that SurveyMonkey does.
You can also easily integrate forms from Zoho.
Zoho forms give complete flexibility to their users. The monthly plans of Zoho are really affordable and accessible.
Zoho forms are very beginner friendly. People who do not have much experience in creating surveys and polls can perfectly use these forms with much ease. On the flip side, the user interface of SurveyMonkey is more attractive than Zoho forms.
HubSpot Forms
HubSpot enables day-to-day marketers to use their powerful tool to conduct surveys which are completely free from unnecessary challenges. It has a fantastic customer support base. Additionally, it is highly intuitive to use. This application is designed to help out small firms that don't have the budget for fancy bells and whistles all the time.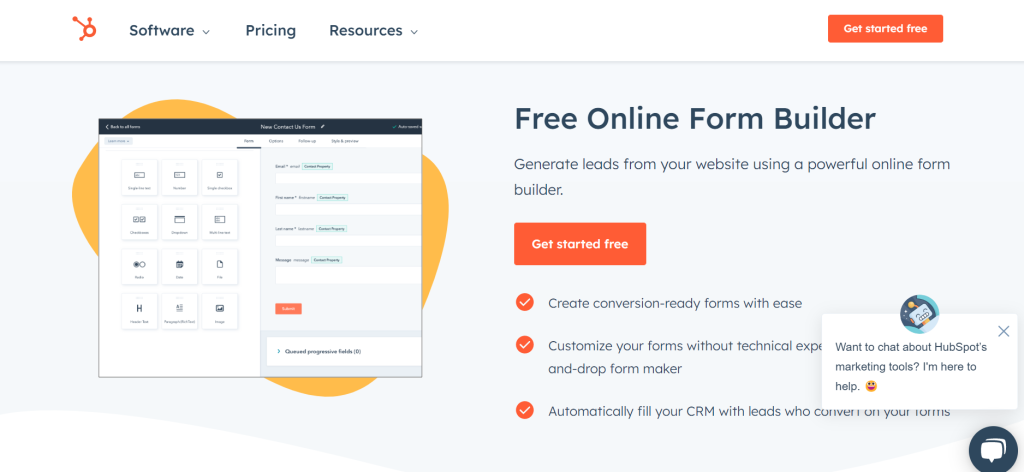 Compared to SurveyMonkey, Hubspot forms stand out:
The tool is excellent for conducting customer research surveys.
Users of Hubspot forms can easily create an easy-to-use form builder to create integrated online forms quickly and efficiently.
Hubspot enables users to create forms and surveys in minimal turnover time using an array of templates and yield types.
With HubSpot forms, you can analyze a huge amount of data.
It has a range of one thousand form fields that you can incorporate into your form. Among the options are text, dropdown, check box, date picker, or radio button.
Microsoft Forms
Microsoft forms have captured the marketplace as the best tool to update in-house documents. In businesses of the present time, one of the biggest challenges remains the maintenance of good communication with your customers. With Microsoft forms, customers can quickly fill out surveys, welcome feedback and update contract details.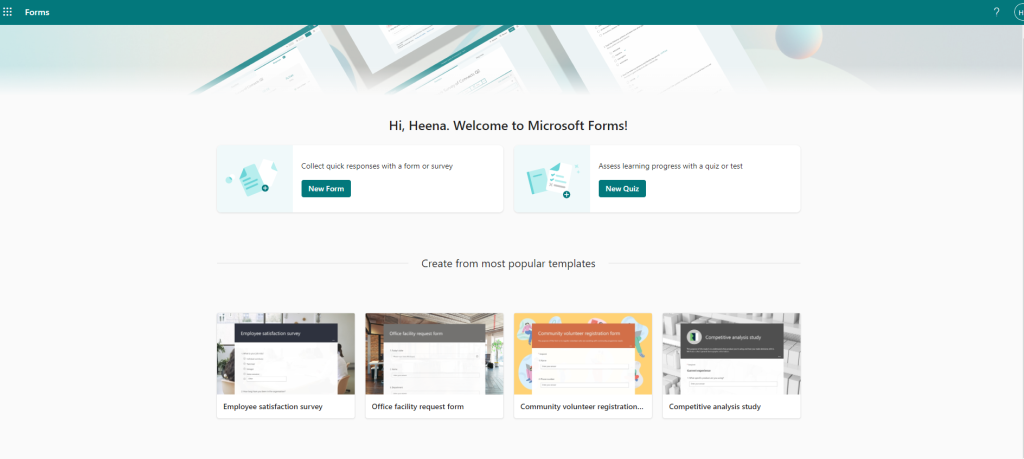 Microsoft Forms remain a true alternative for SurveyMonkey due to the following features:
The form can be used to create surveys, polls, and quizzes to help fetch important information. Microsoft forms are ideal for small business enterprises looking to give direction to their businesses.
In the case of both in-office or remote working, it helps to smoothen out communications.
Microsoft Forms remains the best option for generating free forms quickly.
QuestionPro
With QuestionPro, you get an easy-to-use and intelligent platform. Users can create surveys leveraging multiple question types, conditional logic, and customized branding from the question.

These are the significant features of QuestionPro which give tough competition to SurveyMonkey:
QuestionPro's survey software has a plan that accompanies 300 responses per survey, and the surveys include automatic reminders and advanced logic.
It has a fully featured free version available that jots down plenty of responses per survey.
'Thank you' pages in QuestionPro are beautifully designed and enhance the user experience.
It comes with shareable dashboard reports that are updated in real-time.
Limesurvey
Limesurvey is a fully open-source platform that offers many different question types and patterns. It has a user-friendly editor built into its mechanism that helps survey analyzers skip logic and anonymized responses. The survey tool has custom reporting features coupled with a robust support community.
In addition to these features, LimeSurvey qualifies as an alternative to SurveyMonkey in several ways:
Limesurvey can support over 80 languages.
The Survey app has self-hosted versions and a free version that limits 25 responses per month. Paid plans start at $34 per month.
It comes with data export capabilities to Excel, CSV, R, Strata, SPSS, Word and PDF.
Qualtrics XM
Qualtrics XM is a derivative survey tool by SAP. It works across several industries like retail, financial services, travel, government, media, airline, auto, healthcare, and so on.

Several factors contribute to Qualtrics, a great alternative to SurveyMonkey. Those are:
Qualtrics specializes in customer experience, 360-degree employee feedback, market research, ad testing, brand tracking, and reputation management.
It can gather an array of data from various fronts and platforms.
Qualtrics has a natural language processing ability to identify customer demands.
RELATED: Qualtrics VS SurveyMonkey: Which Option Is Good For You
Are You Convinced About These Best SurveyMonkey Alternatives?
All these tools are equipped to give you a somewhat similar level of comfort as SurveyMonkey— generally in a cheaper and more user-friendly manner. Depending on your business needs, you can pick any of these tools.
Finally, we'd like to stress that the survey tool you choose should be well-suited to your company's requirements, such as
providing a boost in productivity,
enabling more effective client interaction, and
facilitating data analysis.
Make a calculated decision from the beginning to expand your business growth ten folds.
Not sure where to begin?
Explore our solutions to discover what is most important to your customers, clients, and prospects. Brownie points – it doesn't take any coding!
Free Trial • No Payment Details Required • Cancel Anytime
Heena Shah – Content Writer at Sambodhi