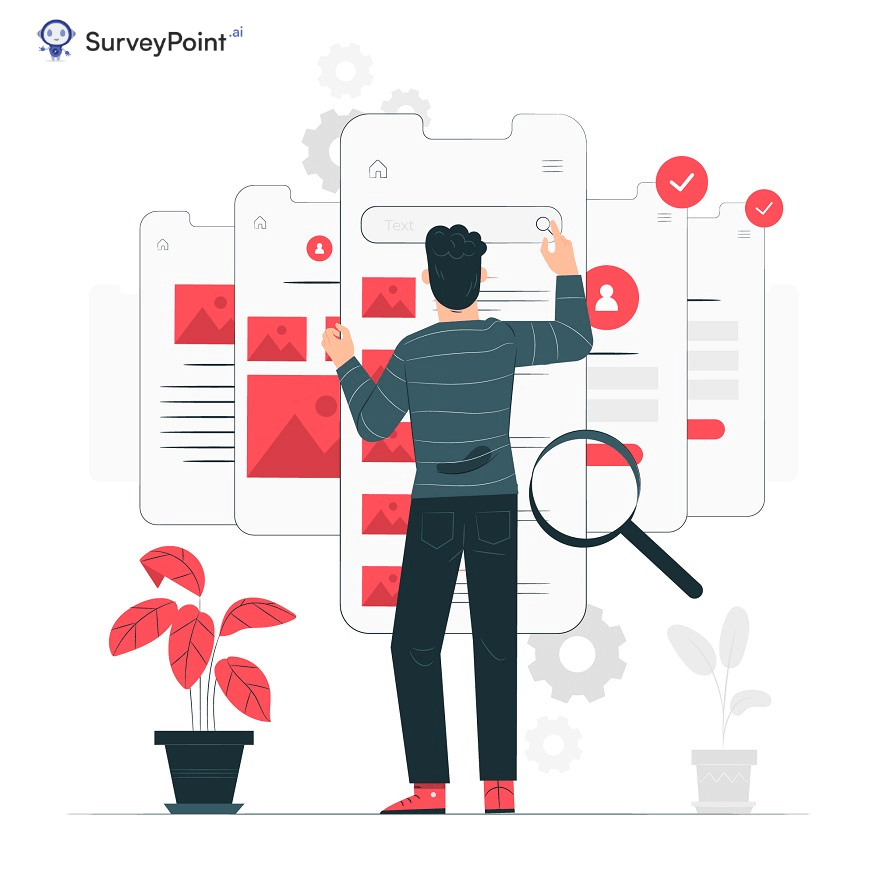 Elevating your UX strategy is crucial in the modern business world, and the right UX research repository tool can be the catalyst for this transformation. These tools function as comprehensive digital libraries, storing your valuable user research data in one centralized place. They aid in turning raw, often scattered data into actionable insights that can directly influence your UX strategy.
UX research repository tools can provide the structure and analytical capability needed to extract the full value from your data.
Today, we'll run through the top 9 UX research repository tools according to their 'User Experience!'
9 Best UX Research Repository Tools
Choosing the right UX Research Repository tool is a bit like picking out the perfect pair of shoes – it needs to fit your comfort, style, and purpose. Here is our list of the top 9 UX research repository tools and how we weigh out their advantages and disadvantages.
This powerful tool serves as a data analysis and research repository, enabling teams to store, analyze, and collaborate on user research data and customer feedback. It offers text analysis and tagging features for insights, and it is particularly lauded for its ease of use and collaborative abilities.
Advantages:
Dovetail offers robust data analysis features, allowing users to analyze qualitative data efficiently.
It allows real-time collaboration, enabling team members to work together seamlessly.
Its flexible tagging system makes organizing and searching for data a breeze.
Disadvantages:
The learning curve can be steep for non-tech savvy users.
Advanced features may be overkill for small or simple projects.
Cost could be prohibitive for small businesses or freelancers.
ALSO READ: Getting Feedback That Matters: Crafting User Experience Surveys
Billed as the 'UX insights tool for design and product teams', Aurelius allows you to store, share, and apply research insights. It provides tagging capabilities and also allows you to link insights to relevant research, thus helping to track the source of your findings.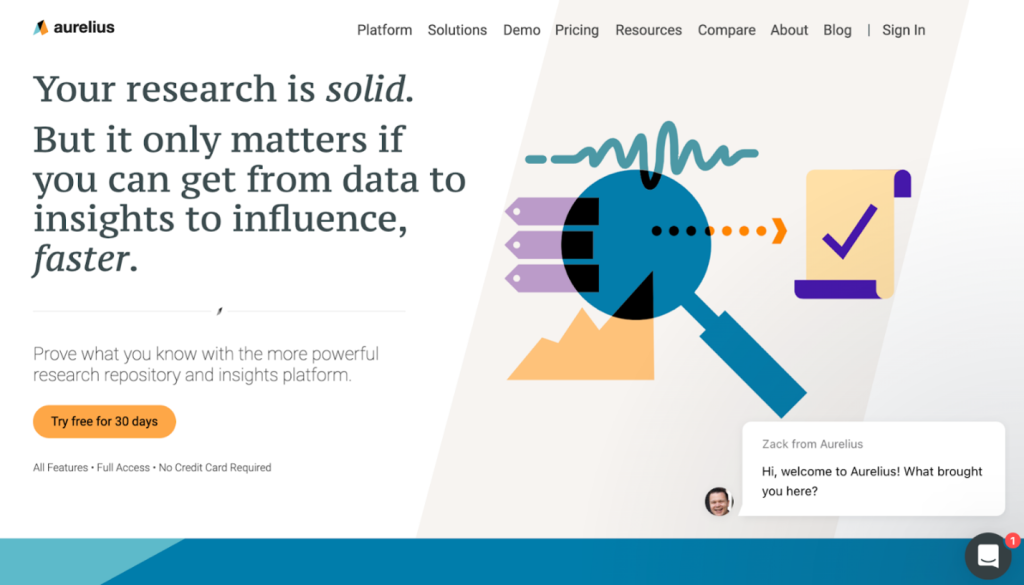 Advantages:
Aurelius offers easy and intuitive ways to organize, analyze, and share research data.
It allows you to link insights to specific data points, providing valuable context.
It has strong search functionality that can help quickly locate insights.
Disadvantages:
The interface might seem less modern compared to some other tools.
Limited integration capabilities could make it less convenient for some workflows.
Some users have reported that customer support could be improved.
This is one of the UX research repository tools that allows teams to manage and share UX insights across the organization. UserZoom is notable for its advanced user testing and survey capabilities, and its repository is an excellent tool for storing and analyzing this data.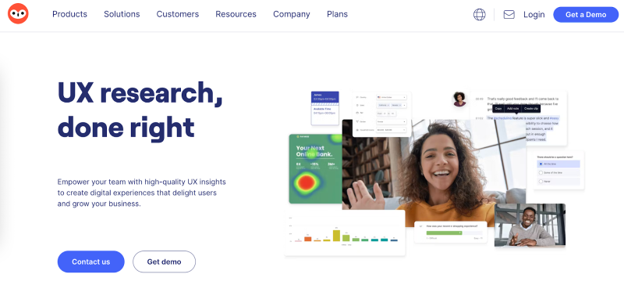 Advantages:
UserZoom offers a comprehensive suite of research methods in addition to data storage.
It provides excellent scalability, catering to both small and large projects.
It has strong capabilities for quantitative research.
Disadvantages:
The platform may feel overwhelming due to its vast array of features.
When compared to alternate solutions, the cost can be high.
The user interface is not as intuitive as some other options.
EnjoyHQ, a part of User Testing, is a UX research repository that helps teams centralize research data and insights. It allows tagging, searching, and sharing of insights, making it easier to make decisions based on user research. It also integrates with a wide range of data collection tools.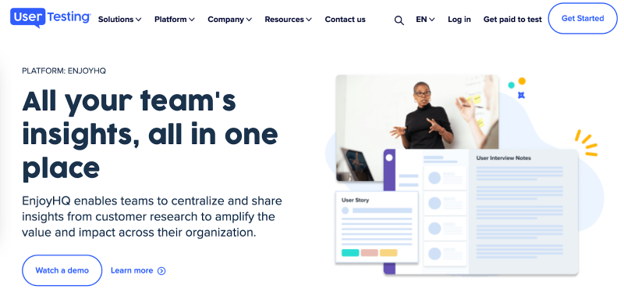 Advantages:
EnjoyHQ offers powerful search and tagging functionalities.
The UI is really well designed and simple to use.
It integrates well with other popular tools, enabling smooth data import.
Disadvantages:
It can be expensive for smaller teams or individual users.
It lacks offline functionality.
Some users find the onboarding process less user-friendly.
While not exclusively a UX research repository, Airtable offers a highly flexible platform for creating custom repositories. Its versatility, combined with robust integration capabilities, makes it an excellent choice for teams needing a personalized UX research system.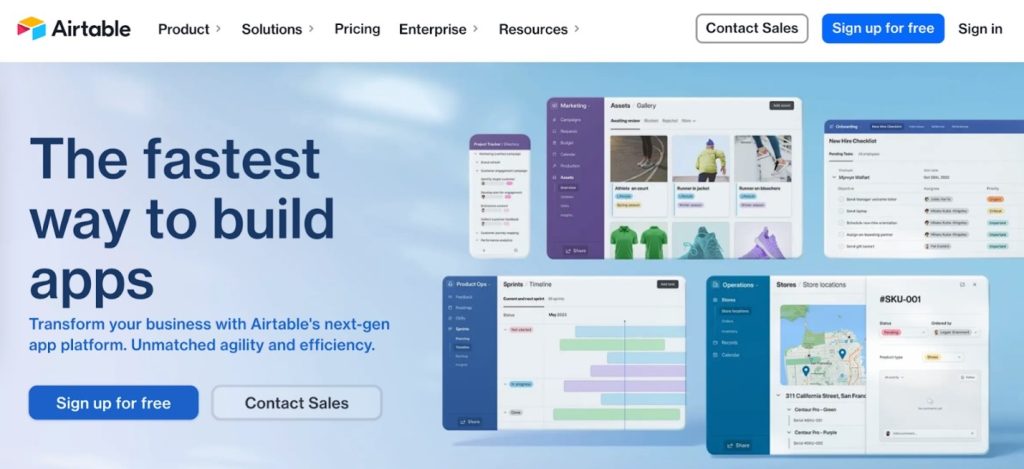 Advantages:
Airtable's flexibility allows it to adapt to various types of UX research data.
It allows for easy data visualization through various view options like grid, calendar, kanban, etc.
It integrates well with many other tools, supporting smoother workflows.
Disadvantages:
Its flexibility can also be a downside, as it can be confusing for first-time users.
Advanced features may require a paid plan.
Customizing Airtable to work as a UX repository requires initial setup and planning.
This project management tool can be effectively used as a UX research repository, with cards for different research projects and tags for different types of data. Trello is best for small teams looking for a straightforward, visual way to organize their research.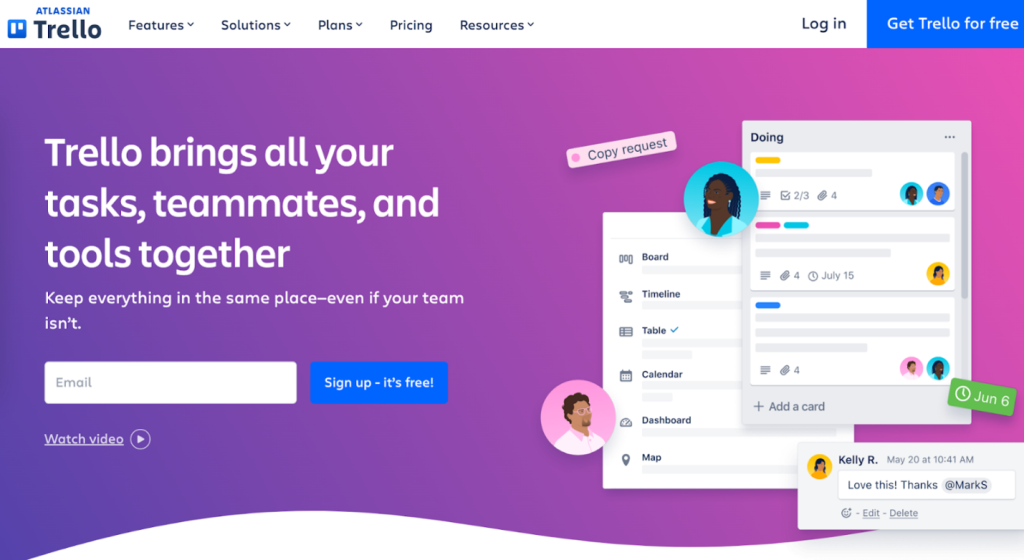 Advantages:
Trello's simplicity makes it easy for anyone to start using quickly.
It has great collaboration features.
It's flexible and can be customized to fit different needs.
Disadvantages:
Its simplicity means it lacks specialized features for UX research data.
It could be difficult to manage larger volumes of data.
Advanced features require a paid subscription.
This tool suite specializes in usability testing, but it also features Reframer – a qualitative research tool that can serve as a simple UX research repository. Optimal Workshop is ideal for teams conducting a lot of usability tests and looking for a seamless way to manage the resulting data.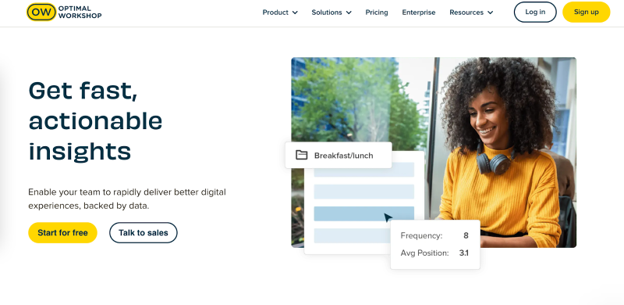 Advantages:
Optimal Workshop offers a suite of tools specifically designed for user research.
It's great for card sorting, tree testing, and other similar research methods.
It provides good options for the visualization of data.
Disadvantages:
It's less suited for storing and analyzing qualitative data.
The cost might be high for small teams.
It may require additional tools to have a comprehensive UX research repository.
An all-in-one qualitative research platform, Delve offers robust features for collecting, analyzing, and storing research data. Its collaborative abilities, along with its ease of use, make it an appealing choice for UX teams.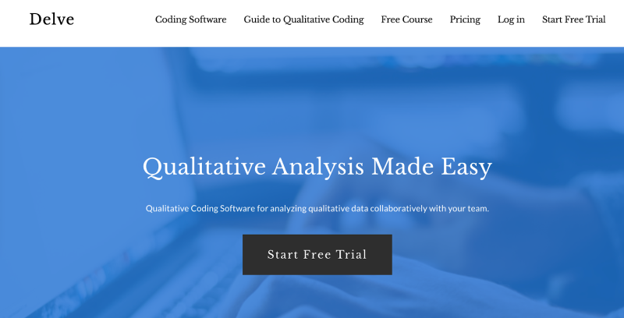 Advantages:
Delve's powerful AI helps analyze qualitative data quickly by auto-tagging themes in the user data, making the synthesis of data more efficient.
It allows real-time collaboration, making it easier for teams to work together and share insights.
The tool enables the easy creation of attractive, shareable reports, helping teams effectively communicate insights to stakeholders.
Disadvantages:
The interface and features can take some time to learn, especially for non-tech savvy users.
It might be pricey for small teams or individual users.
While Delve is feature-rich, it may lack the ability to be heavily customized according to specific organizational needs.
A favorite tool for many UX researchers, Notion is a flexible workspace that can be transformed into a robust UX research repository. Its customizable and collaborative features allow for effective organization and analysis of UX data.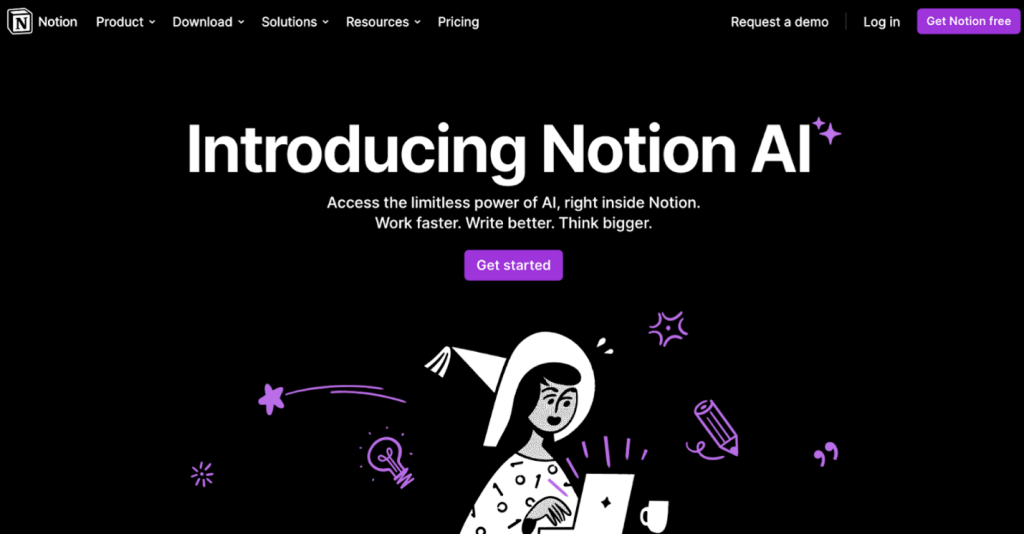 Advantages:
Notion's strength lies in its versatility. It's highly flexible and may be adapted to meet your specific requirements, such as those of a UX research repository.
It can be seamlessly integrated with several other tools, enhancing collaboration and data accessibility.
The tool serves as a database, task manager, note-taking app, and more, reducing the need for multiple platforms.
Disadvantages:
Notion's is not a dedicated UX repository tool, it might lack some specific UX-related features.
It might take time to configure and customize Notion as a UX repository.
With large amounts of data, Notion may become slower and less responsive.
ALSO READ: Mobile App User Experience Survey: Meaning and Samples
Think Less, Try Now
Finding the perfect UX research repository tool is all about identifying what fits your specific needs best. So, try them out, gauge the fit, and walk that UX journey with your ideal partner!