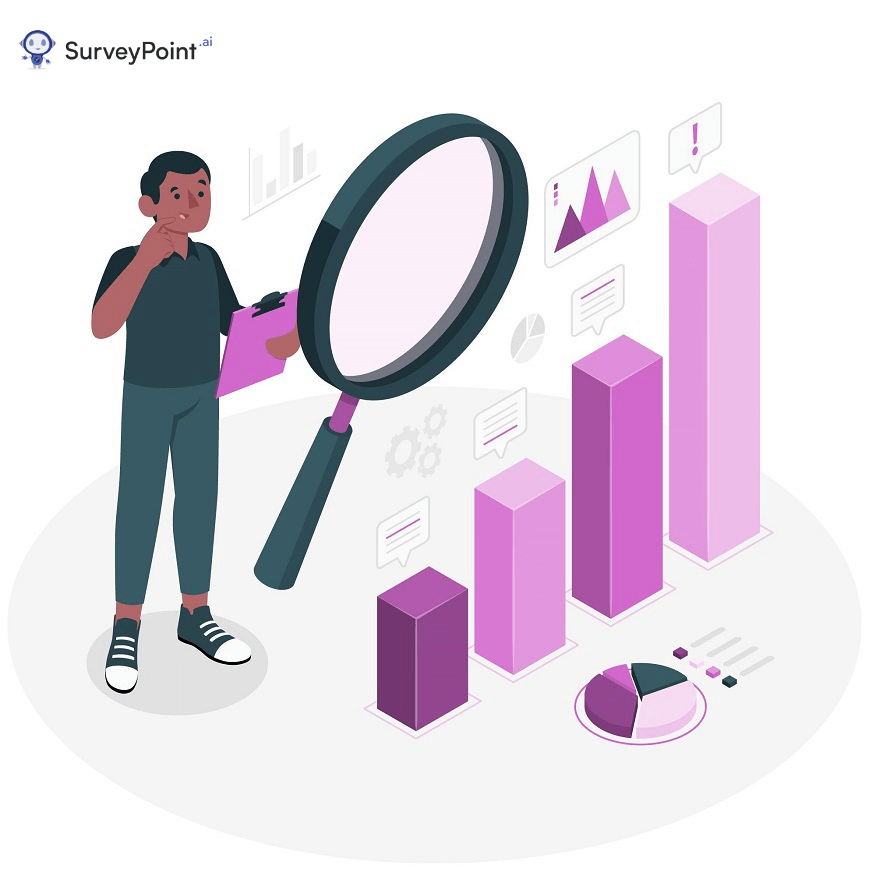 To keep track of upcoming trends and features and upgrade products accordingly, businesses need regular and consistent data that provides insights into market trends and consumer needs. To get authentic information and strengthen their position in the market, companies use various market research tools to keep themselves updated.
Market research involves conducting surveys and analyzing data that help determine the features and functions that are most preferred and in demand by consumers in the present times.
Here comes the role of Conjoint Analysis and MaxDiff Analysis, two market research tools used by businesses and other sectors that provide insights into consumers' needs. This data is extremely fruitful as it helps organizations use it in innovation, marketing, advertisements, and the company's overall growth.
Let us understand these two types of analysis along with their uses & benefits, and make it easier for you to decide which study to use, when, and how while conducting market research.
What is Conjoint Analysis?
An Analysis that helps you understand your customers better by knowing their preferences using a survey indicating what features they value the most in a product. Read below to learn more about Conjoint Analysis below:-
You need a firm understanding of the value of the products and services that are brought to the customers to run a business effectively. In today's world, new products and services come with numerous features and functions.
But how do you know what feature is preferred by the customers? This is where Conjoint Analysis becomes an effective tool.
Conjoint Analysis is a market research approach in the form of statistical analysis, which firms use to understand customer preferences.
This approach measures the value customers place on different features and components of a product. It is a survey-based analysis that asks consumers to rank the qualities and attributes of a product based on their preferences.
Understand Consumer Behaviour
The conjoint analysis thus helps in understanding consumer behavior. Which elements the consumers consider to be a 'must-have' and trivial while purchasing a product is the core purpose of conjoint analysis.
Conjoint Analysis is an effective tool for understanding consumer preferences during the purchasing process. Decisions like choosing a bathing soap or booking a flight are examples of mental conjoint studies that require consumers to consider multiple factors while making their choice.
The data thus derived through these surveys are then turned into a quantitative measurement using statistical analysis.
When To Conduct Conjoint Analysis?
The best time to conduct a conjoint analysis would be when launching a new product. This would allow businesses to collect information about their potential customers and make better pricing decisions based on the product's features. The data collected through these surveys can help enterprises cater to customers' needs and demands based on their preferences.
With Conjoint Analysis, businesses ask questions to their customers that give them an insight into what goes through the customers' minds while deciding which products to buy. It also helps businesses predict consumer preferences on other items they plan to release in the future.
Read Here: What drives consumer behavior. 
What Is Maxdiff Analysis?
Another type of Market Research Analysis that employs a different way than Conjoint Analysis. This analysis indicates the best and worst product features pointed out by the customers.
Why Perform Maxdiff Analysis?
Performing a MaxDiff analysis helps brands analyze their products through their target market. It gives businesses direct access into the minds of the customers on how they rate products.
MaxDiff Analysis, also called Maximum Difference Scaling or Best-Worst Scaling, is another market analytic approach used to indicate customers' preference scores for different items. Although this approach is quite similar to Conjoint Analysis, it gives more comprehensive data useful in conducting research.
Understand aspects that clients value
MaxDiff Survey questions force respondents to pick the best and the worst factors from a list. This data helps in understanding what your clients truly value. A MaxDiff survey involves placing a series of questions with a list of alternatives. Respondents must choose which option they like best and which is the worst.
MaxDiff Analysis helps identify the preferences of consumers. This technique helps identify what your target market truly values and what it despises. Through this analysis, respondents evaluate different features and compare them against one another. It also helps businesses understand their clients and work towards satisfying them.
The main motive of a MaxDiff survey is usually: asking the respondents to rank their preferences and differentiate between people based on their choices.
Understand the must-haves
A company conducts a MaxDiff survey to understand the must-have features and identify the features that will make a difference. This methodology provides valuable data about your customer preferences so that you can cater to their needs and meet their expectations while improving your products and services.
The data derived through this survey can help make improvements and increase customer demand in the market.
MaxDiff Analysis is more than just asking feedback about a product or a particular feature or asking them questions about what they liked about the product. This analysis forces the respondents to choose the most and least essential features from a list they are provided in a survey.
This helps businesses understand what their customers would look for and value the most in a product at the time of its purchase. Through the MaxDiff survey, you can figure out what feature to prioritize in a product or service. In the process of developing a new product, MaxDiff can be a great tool.
Understand your customer's top preference
MaxDiff research may have a significant impact by revealing your customers' most valued features and offering actionable insights to help you prioritize your efforts.
Through this survey, you get clarity on what factors and properties of your products are most crucial to your customers or what attributes they most value. This can help you decide what changes or improvements you need to make in promoting your products and services.
By understanding which features are deemed best and worst by your customers, you will understand what drives your customers buying behavior. Therefore, you will get the necessary insights to act on your product plans.
By the MaxDiff survey forcing the respondents to choose, you get to know the exact issue on which you can focus. Thus, this analysis helps you identify areas that need improvement and innovative ideas for new product development.
This is key to customer loyalty. A necessity that is essential to keep your business thriving which can be maintained by consistently conducting a MaxDiff survey.
Read More: "MaxDiff Analysis: How Businesses Can Implement it?"
Maxdiff Vs Conjoint Analysis
Now you know about Maxdiff vs. ranking. MaxDiff and ranking are both survey methods that give you a better understanding of your customer's product preferences.
Though different in process, both these analyses have some similarities. Both approaches force their respondents to choose between items on a list and identify which factors are in trend that drives the purchase of a product or service.
Conclusion
Maxdiff Analysis can be used to select certain specific features that the customers find most important in a product and ignore the least important ones.
In this survey, a respondent is presented with a list of qualities of a product, and they have to select the item which is the most important and the item which is the least important.
Conjoint Analysis is slightly similar to MaxDiff Analysis. Here the respondent does not have to select between the best and the worst. In a Conjoint Analysis, a respondent chooses the product's particular features which it finds more appealing.
Both these approaches can be immensely powerful in guiding the direction of your product sales.