Rebranding takes a lot of work, so when it's time to launch the new brand, it can be tempting to skip rollout planning.
Imagine making a complex fancy meal and putting it on paper plates to serve to guests. Your work and time spent preparing for the presentation would only appear partially on the display.
The same goes for rebranding. You want your release to show how good your brand is and how hard your team has worked.
You must do more than change your image and brand colors to rebrand. It could mean a change in strategy, a new goal, or how clients and users interact with your business. 
Changing people's behavior is complex; the image may only succeed if you plan. Let's look at some tips to help you make your rollout plan and your branding work better.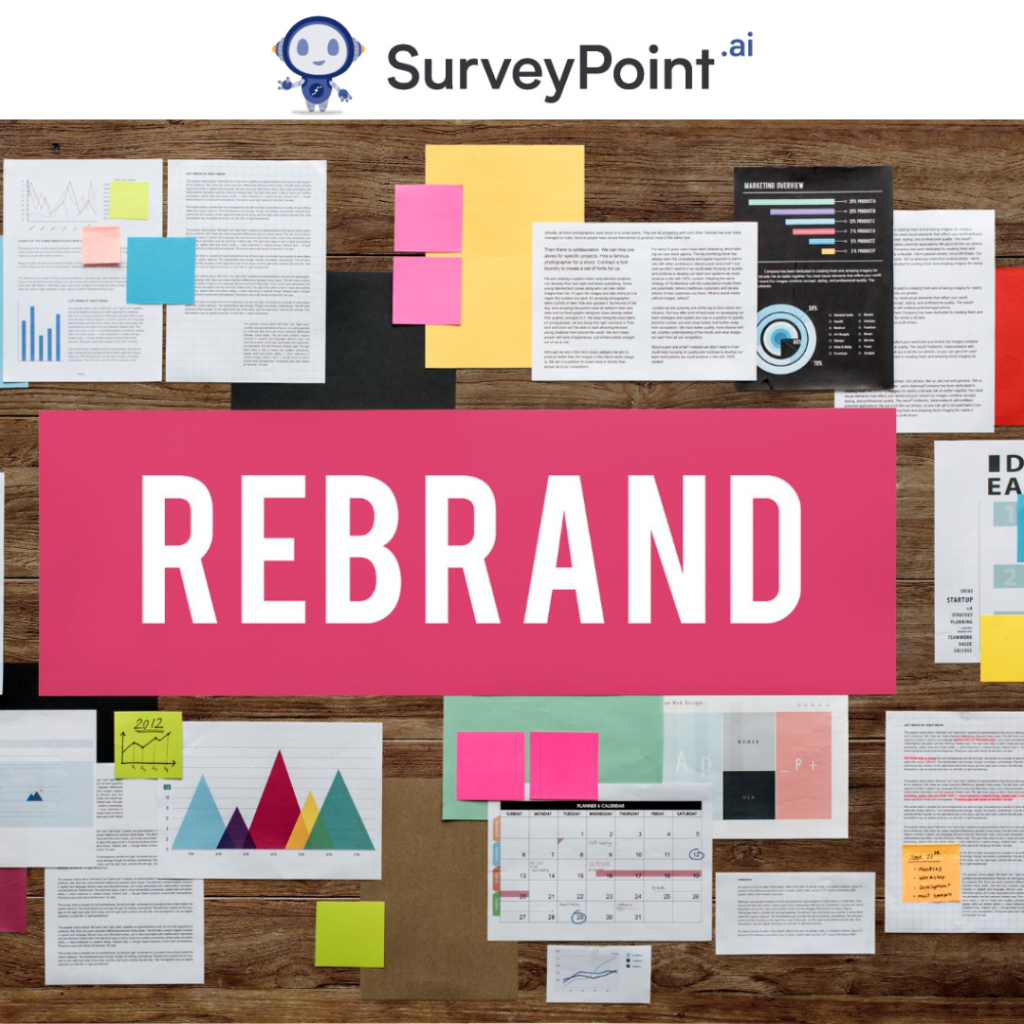 1.Planning starts with People
Most businesses rarely change their names or logos. Because it's different, it's a great way to get people's attention and raise brand recognition.
To do this, you must ensure that all your marketing efforts work together and that your staff is excited about the new direction. How can you connect emotionally with both your employees and your clients?
2.Pick who you want to talk to
Before you can get customers and workers interested in your brand, you need to know who they are. Who are you trying to reach, and what kind of message will interest people in your rebrand? Most of your rebranding's success will rest on employees and managers, so remember them. 
Action item: Make buyer personas for internal and external groups to help guide your messaging and rollout strategy.
3.Set up both your Internal and External Marketing Plans at the same time.
During rebranding, companies often make the mistake of keeping internal and external marketing separate. Business leaders can say that how customers and workers talk to each other should be different. 
But both people inside and outside your company should be able to understand what your design is all about. Even if you change your messages to fit the audience, sending two different messages will confuse workers and make it hard for them to accept the new brand.
The next step is to plan how your internal and external messages will work together. For example, the benefits to customers will probably lead to more money, job security for staff, and a change in how they work. If these connections are clear, employees will be more likely to back your rebranding project.
4.Get People inside the Company to back the new Brand
Employees need to feel connected to the new brand because they will likely be part of many of the changes that are coming. In addition to updating your company's look, your redesign may focus on how your employees can act as consultants or advisors. If you get buy-in, staff will likely accept their new jobs.
Change management should be a top priority to help staff accept the change before it's made public. You'll make more progress during the rollout if your whole team is behind you.
5.Start by Listing everything that has to do with your Brand
It's essential to keep track of how people interact with your business. Touchpoints could be physical things like signs or digital stuff like your website or a landing page. Consider how people interact with your business when choosing the touchpoints for the rollout.
Make a list of all the places where your name is seen. Choose which links you want to improve and which you don't want to use anymore. Also, now can be a great time to get more people to notice you on new platforms.
6.Make up your Marketing Story
Customers will care more about why you made changes than the changes themselves. If your message needs to make clear what the answer is, your employees and customers may start to get impatient. The fact that you think you're making changes for no good reason can make you angry.
When you write your makeover story, make your audience (customers and employees) the main character and discuss the change.
7.Make a Schedule
It's important to plan when and how you'll show off the different parts of your rollout..
You should combine it with other marketing and advertising efforts to get the most attention. Your plan will ensure that staff releases updates quickly and that your rebranding is complete by considering how people interact with the brand (billboards, the Internet, written materials, etc.).
Make sure everyone on your team can view your rebranding calendar . If the calendar is easy to read, your team will be more likely to stick to the plan, and there will be less misunderstanding.
8.Use digital tools to make plans clear and easy to understand.
Make it easier to plan your rebranding rollout using charts that stay the same.
Conclusion
Rebranding is a complicated and strategic process requiring careful planning, creative execution, and good communication. To make sure the change to the new brand identity goes as smoothly as possible, it is essential to involve key stakeholders like workers and customers.