It's important to know what your customers think of your food, staff, and business, whether you run a successful chain, a brand-new restaurant, or a popular food truck. Surveys that ask customers about everything from how happy they are to what they would like to see on the menu can give a lot of information. In this article, we talk about the benefits of food Survey and the kinds of questions you should think about asking.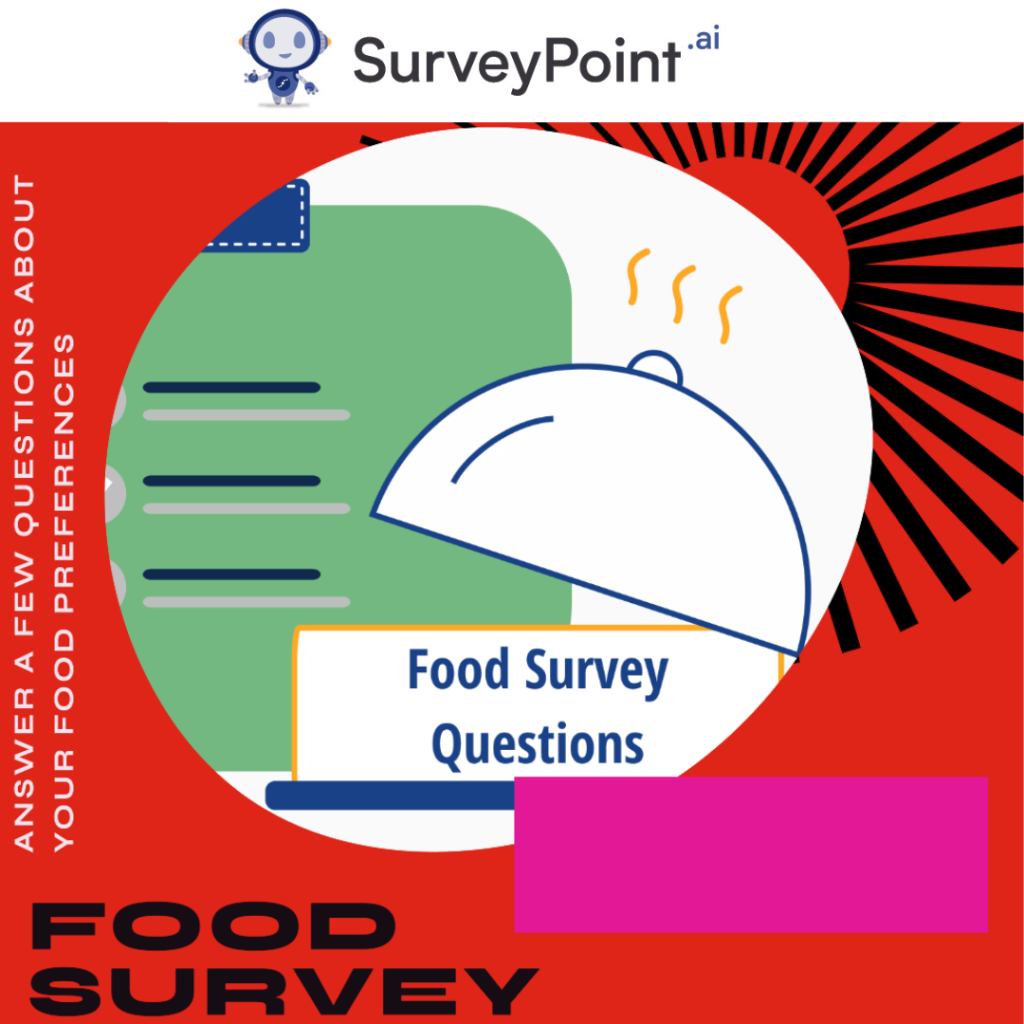 Standard Food Survey Questions
Many food poll questions are about the meal itself. Still, you could also ask about other business-related things, like customer loyalty and happiness, which are often strongly affected by the food. Remember that many ways exist to ask a question about a specific topic. Allen Bixby, a chef, and author, says it is usually more important to ask if you met the customer's standards than if you did something wrong.
Here are some common types of questions that you might ask in your food poll.
Food Safety Related Questions
Simply put, you need to know how well clients like your food. Some places find out this information by talking to a floor manager, but only some people are honest when they answer in person. A food survey allows people to say what they think about food. Some people don't like giving specific or negative feedback this way.
Here are a few questions to ask about the quality of food:
How would you rate the quality of the meal you ate today?
What did you like best about your dinner?
Is there anything you would change about this meal?
Was the food served at the right temperature?
How would you rate how fresh the items are?
Quality of Service related Questions
Even if the food is excellent, people may not want to come back if the service could be better. If the managers spend little time on the floor, they might not know how well the company treats its customers. Asking customers what they think about the service is an excellent way to keep track of its quality.
Here are some things to think about when it comes to the quality of service:
Who did you order from today?
How long did it take to find a place to sit?
How fast did your lunch get to you today?
Did your service go out of its way to help you?
How would you describe the customer service at this place?
Questions about the Quality of Food
The best restaurants try to give their customers a wide range of tasty options that meet their standards. To ensure you're doing that, check in with customers occasionally to see how they feel about the product. This is an excellent way to figure out if the food needs to be changed or if most customers are happy with it the way it is.
Here are some essential questions to ask about how satisfied you are with the menu:
Did you find what you were looking for on the menu for today?
Was there something on the table that everyone could eat?
What's your favorite thing on the menu?
What is the worst thing on the menu?
Do you often have to switch out things on the menu?
Questions to Upgrade Food Menu
Chefs and restaurant owners work hard to make menus. Customers can give a place a fresh and helpful look at what it could offer. Asking customers what they want to see on the menu is a great way to get ideas for adding new items.
Think about these questions about meal ideas:
What do we still need to get on the table right now?
What would you add to our menu if you could add just one thing?
Which side food would you like to see the most?
Do you have any suggestions for new drinks we should put on our menu?
Would you like bigger or smaller amounts of our main dishes?
Customer Satisfaction Questions
Customer satisfaction is about the whole experience, unlike questions about the food or service specific to those parts of the place. Even if only one thing about their visit is terrible, it could change how they feel about your business.
Here are some questions to ask about how happy clients are:
How would you say you felt about our restaurant as a whole today?
What do you think about how clean the place is?
How can our restaurant give you more than you expected?
If you could change one thing about your day, what would it be?
Did your lunch meet all of your expectations?
Customer Loyalty
If you can become your customers' "go-to" place for a specific menu item or exercise, you can make much more money. Ask questions about loyalty to determine if you have reached that level or what you need to do to get there.
Include the following in your questions about food loyalty:
How many times a month do you eat with us?
How likely are you to recommend our service to your friends and family?
How many things have you tried from our menu?
Would you buy gift cards for people you care about at our restaurant?