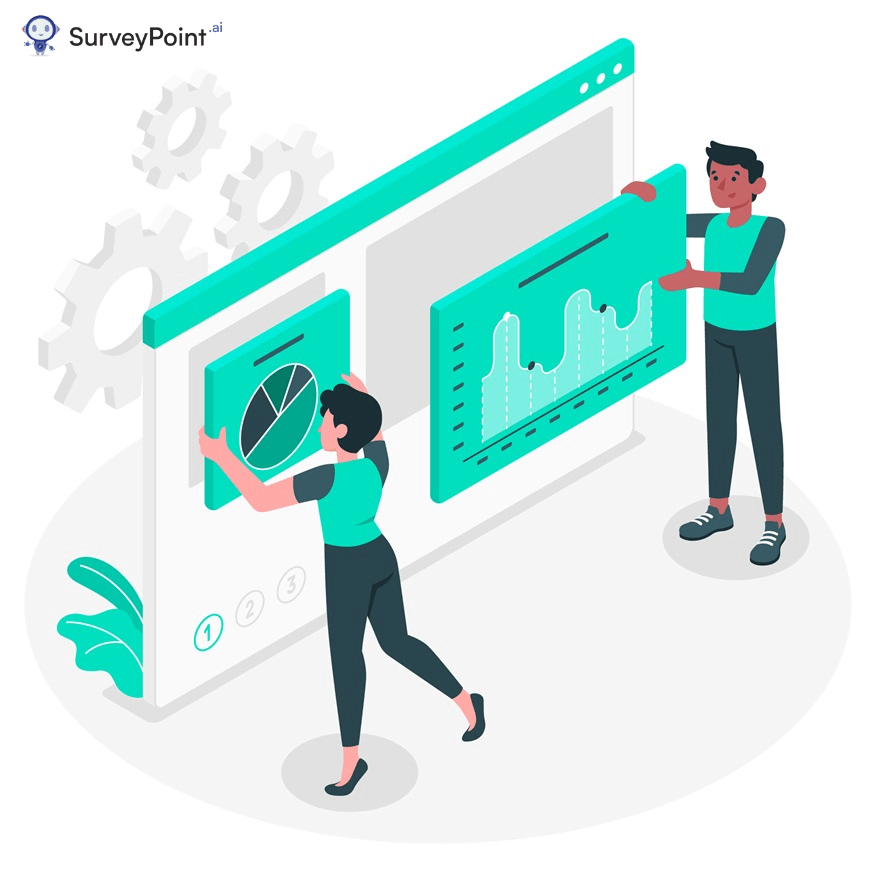 Are you eager to know your customers better and boost your business? Well, here's some good news! There's a treasure chest of tools that can help you ask your customers the right questions and understand their answers – all within Salesforce!
In this blog, we will explore the top 10 Salesforce survey tools to try in 2023. Get ready to step up your customer service game with these incredible tools!
Salesforce: CRM King For A Reason
Salesforce is like a big, powerful brain that acts like an address book. It can remember every conversation a business has with a customer. This means companies can better understand their customers' needs and help them more quickly.
It's also really smart and can do a lot of things at once. It helps businesses sell their products, gives great customer service, and even helps with marketing, like creating advertisements.
Another cool thing about Salesforce is that it lives on the internet or "in the cloud." This means you can use it anywhere, anytime, on any device that can go online. It's like having a super-helper in your pocket.
Plus, Salesforce plays well with others. It can work with businesses' other tools, making everything work seamlessly together.
But what makes Salesforce the king is that it always keeps improving. It regularly adds new features to help businesses stay ahead. This constant growth makes it a tool and a partner in a business's journey.
ALSO READ: The Seven Most Popular Customer Service Books You Must Read
What's the Connection Between Survey Tools and Salesforce?
Do you want to know what your customers think about your business? That's where survey tools come in!
Survey tools are like question-asking machines. They help you ask your customers what they like, don't like, or want to see more of in your business. These tools create surveys, like quizzes for your customers, and record their answers.
When you combine survey tools with Salesforce, it's like having a superpower! The survey tools ask the questions, and the answers go straight into your Salesforce diary. Now, instead of you having to write in the diary, the survey tool does it for you.
This means you can easily see what your customers think right inside Salesforce. Plus, you can use this information to make better decisions, like what products to sell or how to help your customers more.
So, the deal with Salesforce and survey tools is pretty awesome! It's all about making it easier for you to understand your customers and run your business better.
Here are ten great tools that help us ask these questions and record answers on Salesforce:
Survicate 
Survicate, a customer feedback solution provider, leads the pack with its impressive Salesforce integration.
Features
It helps us send questions through emails, websites, and mobile apps
It also makes sure that all the answers go straight to Salesforce
The cool thing about Survicate is that it can change the next question based on the last answer someone gave
Pricing
Even with the free version, you can combine Survicate and Salesforce to learn essential things about your business. However, for $89 each month, you can get even more cool features that can greatly help your business.
SurveyMonkey
A well-known player in the online survey industry, SurveyMonkey, offers powerful Salesforce integration.
Features
After people answer, it puts all the answers in Salesforce so we can look at them easily.
It provides diverse survey templates and question types, making it easier for businesses to create engaging surveys.
Triggers for survey dispatch based on the customer's actions or set timeframes within Salesforce
Pricing
The option to connect SurveyMonkey with Salesforce is available on the Enterprise plan, which costs more than $70 monthly for every user.
Mopinion
Mopinion is a robust digital feedback collection and analysis tool. This tool is like one of the top contenders among the Salesforce Survey Tools.
​​Features
It gathers what people think from websites, apps, and emails. When connected with Salesforce, it helps us understand these thoughts better
Mopinion allows you to transform unstructured feedback data into insights
Feedback forms that can be customized to align with your brand's look and feel
Real-time alerts for feedback that requires immediate attention
Pricing
Mopinion isn't the cheapest option here, as its prices begin at $259 each month. They haven't shared any details about how much it would cost to connect it with Salesforce.
Zonka Feedback
Zonka Feedback is a multichannel survey and feedback platform that can seamlessly integrate with Salesforce.
​​Features
This tool can ask questions on different platforms and make the surveys fun and easy.
It also lets us see the answers immediately and do something about them quickly.
The tool's response inbox is a unique feature where you can filter, tag, and respond to feedback.
Pricing
Zonka Feedback offers a special option for Salesforce surveys that costs extra. The starting price for this is $499 per month.
SurveyLab
SurveyLab is a professional and comprehensive online survey tool that integrates effectively with Salesforce.
​​Features
It sends survey emails automatically when something happens in Salesforce.
Its strong suit is its real-time analytics and automatic report generation.
It offers many survey types and research methods, making it a versatile tool for any business looking for flexibility and extensive survey customization.
Pricing
You can only use APIs and integrations if you choose the Enterprise plan. However, the website doesn't detail how much this plan costs.
Qualtrics
Qualtrics is a powerful survey tool renowned for its research capabilities.
​​Features
It offers a variety of survey types, including market research, product feedback, customer satisfaction, and more.
With its Salesforce integration, Qualtrics lets you map survey responses directly to individual customer records in Salesforce.
This tool is ideal for organizations aiming to better understand their customer's behavior and preferences.
Pricing
Qualtrics do not disclose prices
Wufoo
Wufoo is an online form builder that doubles as a survey tool.
​​Features
Known for its user-friendly interface, Wufoo offers hundreds of customizable templates, themes, and reports.
Its integration with Salesforce lets you automate the data transfer from survey forms to the Salesforce Survey Tools.
Generates visually appealing reports, making it easy for businesses to digest and interpret their data.
Pricing
The Pro plan, costing $29 each month and being the most favored package of Wufoo, provides integration with Salesforce.
Simplesat
As the name suggests, Simplesat makes customer satisfaction surveys simple. It provides businesses an easy way to create and send CSAT, NPS, and CES surveys.
Features
You can automate the survey delivery process and capture feedback
It also allows you to segment and filter feedback data for more detailed analysis.
The interface is simple and specific
Pricing
You can link Simplesat directly with your system on any plan. The costs begin at $79 each month (you can have as many users as you want) and can reach up to $199 per month. They even offer a 14-day trial for free.
ALSO READ: Streamline Your Business with Customer Relationship Management Software
Wrapping Up
With these top 10 Salesforce survey tools, businesses can leverage their CRM system to its full potential by integrating customer feedback directly into their processes. Each tool has its own unique strengths, and the choice would depend on your specific needs, budget, and objectives.