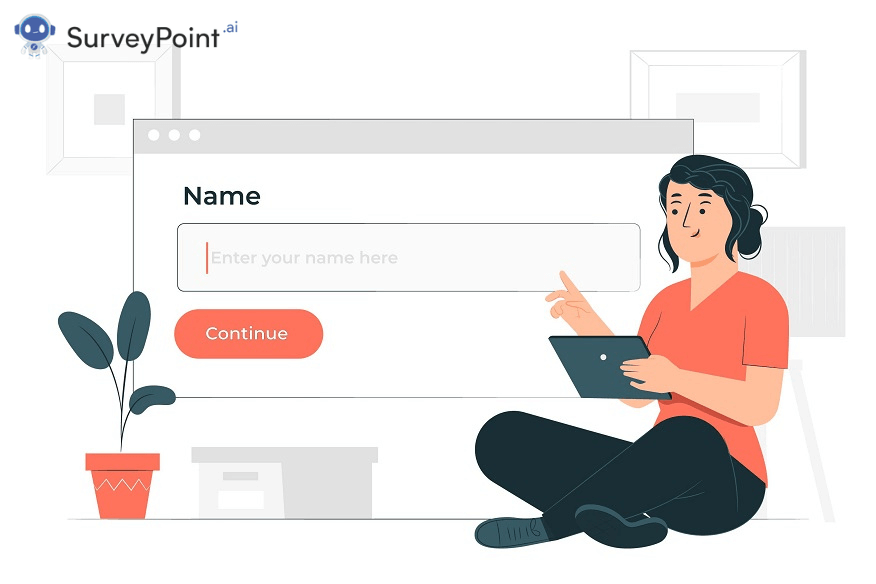 So, what's the novel that made you fall for reading? Was it Milton's Paradise Lost or Jane Austin's A Walk To Remember? You probably know all about the book you love. But what about others? What if you need to know your students' reading preferences? It may be helpful to conduct a reading interest survey.
So, if you are a teacher or an educator trying to nurture reading habits among your students, conducting reading interest surveys can help.
We have compiled some of the best survey questions and methods to gauge respondents' reading interests.
Reading Interests Survey: The Definition
Questions in the reading interest survey are aimed at eliciting information about what makes people pick up a book. This survey form is helpful for educational institutions to gather data about their students' reading habits, including their preferences and concerns. Experts created this survey example so they can easily tailor the survey to their specific needs. For instance, in a reader's survey, students are asked several questions. As a result, the instructor can utilize a reading program based on their answers.
Making reading a habit should be a priority for everyone. Additionally, it helps you stay current with the times. A voracious reader consumes any text that adds to their body of knowledge, not only novels. But not everyone thinks of reading as something they can do in their spare time.
RELATED: Inspiring Survey Ideas To Tap into Smarter Decisions in 2023
9 Must-Have Reading Interest Survey Questions
Now that you are well aware of what reading interest surveys are and their significance. It's time to talk about the survey questions that will provide the desired results. We have chosen ten survey questions about reading interest based on our knowledge and research.
Q1. Is reading something you enjoy?
Without this question, no reading interest survey can be successful.
When teachers do free surveys of students' reading choices, this is one of the first things they ask, and the responses are always good! By doing this, kids are not obligated to be perfect and can speak the truth as they see fit. Therefore their opinions are never sugarcoated. And that's exactly what's needed to answer this inquiry.
Q2. What books do you like to read?
You may find out what kinds of books a student prefers to read by including this question in your surveys of reading interest.
Now, try offering options like a book with numerous pictures and plenty of words or a book with crossword puzzles to an elementary kid instead of just fictional or non-fictional. These choices will pique their curiosity much more.
Q3. Do you like reading in your free time?
The student's interests would be highlighted by this question, and based on those interests, reading material or books may be chosen for the student.
Q4. How do you study for your exams?
The most effective way to study for a test is to read the notes or study material available on websites like StuDocu, and often, students who study in this way perform well on tests. When a student chooses another option, however, you will realize the amount of work involved in bringing out the reader within them.
You could tell the occasional readers from the non-readers with the help of this inquiry.
Q5. What is the major distraction for you when you read?
You can eliminate the distractions that cause your kids to become distracted when reading by understanding what causes them to become distracted. By doing this, you are allowing your children to develop a habit of reading.
Q6. How much time can you dedicate to reading in a day?
This question ought to be included in surveys of older kids' reading preferences since they would respond more thoughtfully and honestly than students in elementary school. According to their responses, you may create a reading schedule that works for them.
Teachers or counsellors can devise outstanding reading regimens for participants based on the answers to this question.
Q7. How would you describe the type of books you would like to read?
Here, the choices of fictional, historical, book, etc., would be relevant. This question will help you, as a teacher, understand your students' reading preferences and the kinds of books they enjoy.
However, the books they read will also have some influence on their personalities. Therefore, before assisting children with their reading habits, you should also discuss the advantages and disadvantages of the various reading materials and genres. You may do that based on the results of this reading interest survey.
Q8. What books have you read yet & why?
With the help of this survey question, you may evaluate the students' degree of comprehension.
This question is excellent for following a reading assignment, including a variety of novels, since it allows you to gauge how effectively the kids respond to each book's messages.
You may also propose books with a similar message to help them advance their reading habits based on the justifications they give for selecting the "greatest book."
Q9. How do you choose a book to read?
Would it come from a blog post or website recommendation, advice from parents or friends, or just browsing the bookstore?
Your respondents' book choices reveal a lot about their personalities and the people they value the most—this aids in creating a reliable reading routine.
How To Conduct A Survey For Reading Preferences?
Let's get straight to the facts. There are three ways to conduct this survey.
Online Surveys
Paper Surveys
Online Surveys
Since the Covid-19 pandemic, the world has become increasingly dependent on technology and the internet. In all sectors, including schools, online surveys have become more popular for collecting information.
This modification was a welcome improvement in how surveys on reading interests were handled. However, things are changing so rapidly that online polls may soon replace paper ones entirely.
And, if you are looking for a platform to create stunning surveys, SurveyPoint can be the answer. It's easy and inexpensive to set up a survey, send it out, and keep tabs on responses in real-time with this handy online form builder tool.
RELATED: Top Fun Questions To Make Surveys Enjoyable
Paper Surveys
Having students fill out a reading interest survey on paper makes it easy to group them according to their preferences. In this way, children who are just starting to write or who are shy about putting pen to paper can still participate by drawing their comments.
Students in primary schools benefit greatly from paper surveys since their teachers typically read the questions aloud to them before collecting their responses.
This enables the teacher to provide the kids with some more assistance. When students are unsure what to write, they can add examples to clarify the questions.
Decide on the Most Appropriate Questions for Your Reading Interests Survey
Using the survey results as a guide, you can modify the reading assignments to meet the needs of your students better. Finding out what your kids read is as easy as choosing the relevant questions from a survey of their reading interests. These survey questions can be used as-is or adapted to fit your specific needs.
You may now begin running your next survey with the help of SurveyPoint, which includes everything you need to conduct reading interest surveys. With this tool, you can save a lot of time since it comes with a variety of premade survey forms.
Want To Create an Eye-Popping Professional Survey?
Take advantage of all of the advanced features by signing up for FREE.
Free Trial • No Payment Details Required • Cancel Anytime
Heena Shah – Content Writer at Sambodhi