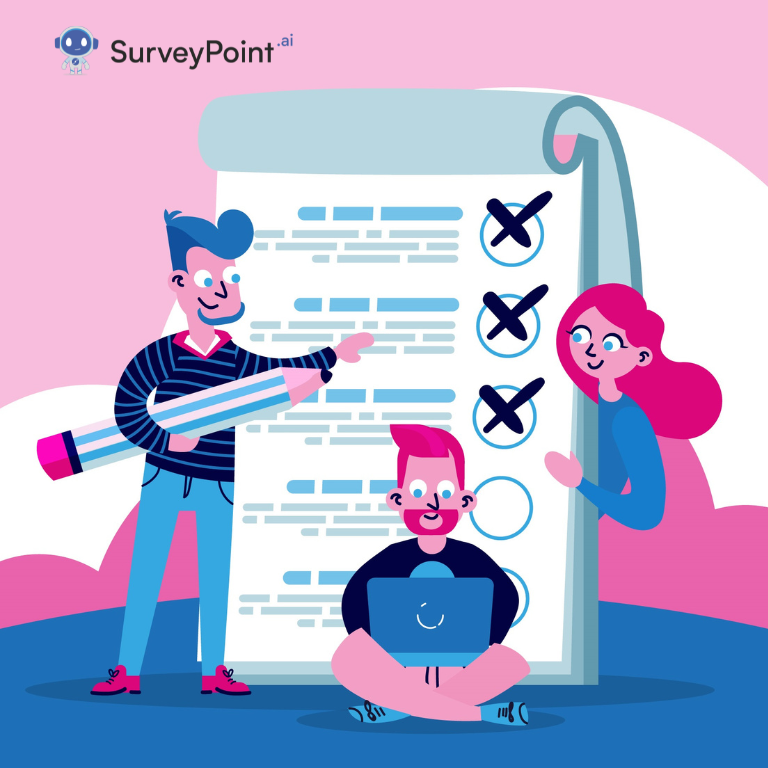 Distance Learning Questionnaire Surveys on remote learning might help you increase student engagement and comprehend the difficulties involved. This article has compiled a list of the top survey questions for students in online learning to help improve and create engaging learning experiences.
The COVID-19 epidemic altered education in previously unheard-of ways. Students have to switch entirely to online instruction. Some people found it difficult to adapt to the "new normal."
Questions on distance learning
This survey questionnaire will help gauge the degree to which students perceive their online education helpful.
Start Distance Learning Questionnaire for Students
What standard are you in?
Pre-primary
1st to 5th standard
6th to 8th standard
9th to 12th standard
How do you feel about online learning in general?
Poorly
Below average
Average
Good
On average, how much time do you devote to distance learning each day?
1-3 hours
3-5 hours
5-7 hours
7-10 hours
10+ hours
Do you have a device at your disposal for online education?
Yes
No
Yes
No, I have to share with others
What kind of technology do you use for online classes?
Laptop
Desktop
Tablet
Laptop
Do you have access to the internet at home?
Yes
No
Yes, but it doesn't function very well
How challenging or straightforward is it to use the technology for distance learning (computer, tablet, video chats, learning apps, etc.)?
Very challenging
Challenging
Somewhat challenging
Not challenging
How simple is using tools your school offers for remote learning? (ClassDojo, Google Classroom, etc.)
Not easy at all.
Somewhat easy.
Easy.
Very easy.
Do you like the devices and software you're using for online learning?
Very satisfied
Satisfied
Neutral
Unsatisfied
Very Unsatisfied
What kind of home/remote learning is offered to you by your school?
Online.
printed materials
both print and online resources.
Do you like online classes?
Yes.
Yes, but I would like to change a few things
No.
How calm is the atmosphere at home when you're learning?
Very calm
calm
Neutral
Not calm
Very chaotic
Have you received detailed instructions from your school on accessing the course materials?
How supportive has your [School or University] been in providing the tools you need to learn at home?
Not at all helpful
Slightly helpful
Moderately helpful
Very helpful
Extremely helpful
Are your teachers accessible to you if you need help?
How supportive are your teachers when you're learning online?
Not supportive
Moderately supportive
Very supportive
What kind of support did your teachers give you for these assignments?
Gave me sufficient guidance to finish my assignments.
Gave me some guidance, but I need more to do my assignments.
Did not provide me with adequate instructions to do my assignments.
I have yet to receive any homework assignments.
How frequently do your teachers contact you one-on-one in your distance learning?
All the time
As per need
Sometimes
Never
Does the input from your teacher help you with your remote or at-home learning?
Do your teachers give you various opportunities to show what you've learned?
Do you do your schoolwork as promptly as you would in a classroom?
How much do you learn through distance learning than in a classroom?
Much less learning
Somewhat less learning
Learning the same thing.
Learning more.
What degree of comfort do you have with online learning?
Not comfortable at all
Comfortable
Somewhat comfortable
Very comfortable
How crucial is face-to-face interaction to your learning while you are studying online?
Very important
Important
Somewhat important
Not at all important
Must Read: 2023 New Year Resolutions For Small Businesses
Do you learn online as much as possible in a traditional classroom setting?
Describe the online learning activities you have taken part in. Please check all that apply.
I joined the class on a video call.
Joined a video conference for teacher-to-student interaction.
Joined a phone call regarding learning.
Posted assignments on the online platform.
Completed tasks on paper.
Received a notification regarding an assignment.
Read a book.
Made a project or artwork.
Watched movies and events online.
Participated in online activities like yoga or choir.
What online learning activities are the most interesting?
How frequently does an adult assist you with your homework at home?
Never
Sometimes
Frequently
Almost all the time
What element of finishing your schoolwork has been the hardest?
Do you believe that even while you're at home, you're still learning new things?
Strongly agree
Agree
Disagree
Strongly disagree
Do you favor traditional, hybrid, or online learning?
Traditional classes.
Hybrid classes (mix of traditional and online).
Online classes.
How effectively can you manage your time when taking online courses on a scale of 1 to 10?
How stressful is it to study remotely in light of the COVID-19 pandemic?
Very stressful
Stressful
Neutral
Not stressful
Can't say
How successful have you found distance learning to be?
Not at all effective
Slightly effective
Moderately effective
Very effective
Extremely effective
What further assistance or support may your school provide for your distant learning?
Conclusion
Surveys for remote or distant learning can assist in giving you all the information you need to make the appropriate adjustments. Schools must understand how students feel about online learning and gain deeper insight into their experiences. Distance learning is less personal with teachers and presents its unique problems. Some pupils require more time and effort to understand a subject than others. They can survey students on remote learning to get the necessary data.
These survey questions will aid in understanding the students' educational experiences with distance learning. It gathers feedback on the student's entire experience with online education. It will make assessing the efficiency and quality of distance learning more manageable. The management staff will be able to determine what students enjoy about the current structure and what they want to change once they obtain the results.