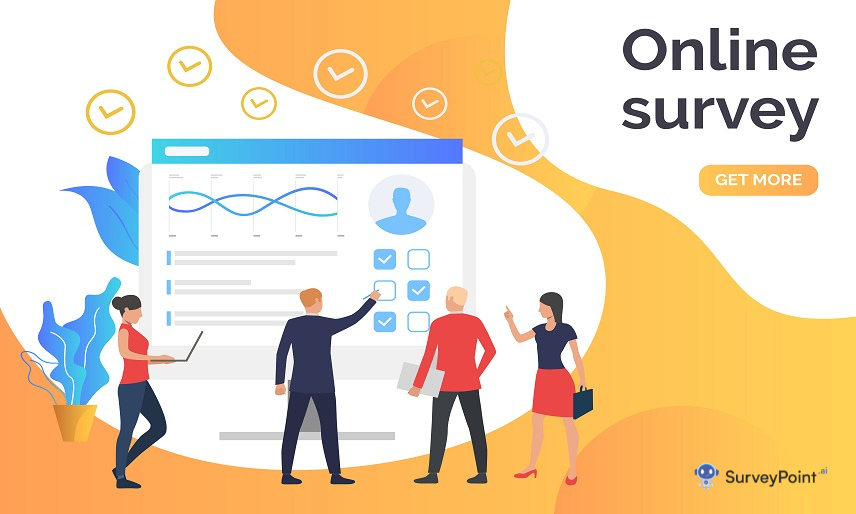 When creating a training program for a business, you can employ a variety of training needs assessment techniques. Getting feedback is one of the most crucial things to keep in mind, both before planning training has been given.
The training needs survey questions for employees, teachers, and employees are covered in this article. To tailor a survey to your needs, you can choose the right questions from the given lists.
What is a training needs assessment?
A training needs assessment is intended to determine an employee's current level of skills and abilities and how close they are to the expected level of proficiency. It is used to determine each employee's training needs before initiating training programs to tailor the training program appropriately.
The initial step in identifying training needs is to conduct a needs analysis. The technique addresses three questions—what to train, whom to train, and how to train. Companies conduct surveys to make these evaluations. There are two categories of training surveys:
Pre-training surveys: Also referred to as training needs surveys or training needs analysis.
Post-training surveys: Also referred to as training evaluation surveys or training feedback forms.
A critical step in creating a workforce prepared for the future is conducting a training needs analysis. By comparing an organization's current skill level to the competencies required for the future of work, it is possible to determine the skill gap in its workforce through an organized approach.
Training needs analysis helps create successful training programs, increasing the training program's effectiveness and substantially positively impacting both organizations and employees.
Training Needs Assessment Questionnaire
Training Needs assessment Survey Questions for Managers
What Are the Objectives of Your Company for the Year?
To achieve these goals, what has to change inside your company?
What Skills Do Your Staff Need?
What Skills Do Your Staff Currently Have?
What Knowledge Gaps Exist Within Your Team?
What kind of training will enable you to fill these gaps?
List any specific skills that would strengthen your team if they received formal training.
Has your team improved in the past due to the training? If so, please list the type of training.
How frequently will you perform another training needs analysis?
Training Needs Assessment Questionnaire for Employees
How long has this company employed you?
Which Division do you work in?
Research & Development
Sales & Marketing
Staffing & Recruitment
Finance & Budgeting
What is the nature of your present employment?
Please be specific about the aspects of your profession that you would like training or teaching in.
Was the training useful for your job?
yes
no
somewhat
can't say
Use a 1 to 5 scale, rate how helpful the training was to you.
How well-suited was the training to your job description?
Do you need more training to grasp the material presented in training fully?
On a scale of 1 to 5, rate the training delivery by the trainer.
Did you get answers to all your questions during the training?
You Must Read: Top Employee Engagement Platforms for 2023
How was the pace of the training?
Did you feel that the trainer(s) engaged with you well during the training?
How did the training meet your expectations?
Better than expected
Just as expected
Worse than expected
Please provide suggestions on how the training could be improved in the future.
Training Needs Assessment Questionnaire for Teachers
How long have you been working?
Less than 5 years
5-15 years
15-25 years
More than 25 years
What is your level of qualification?
Bachelors
Masters
Postgraduate specialist
Ph.D.
What type of educational institution do you work for?
Pre-school and Primary Education
Secondary and higher education
College level
University level
What subjects do you teach?
How many training events have you attended?
What type of training events did you attend?
Teaching related
Plenary session
Mentoring /Counseling
Others ______
Why did you select the training course?
Obligatory participation
Personal growth
Professional growth
Important for the institution
On a scale of 1 to 10, rate in which area you need the most help
Determining what is required of me as a teacher
Interacting with other teachers
Knowing the curriculum
Communicating with parents
Organizing and managing my classroom
Obtaining instructional resources and materials
Planning for instruction
Managing my time and work
Diagnosing student needs
Evaluating student progress
Assisting students with special needs
Completing administrative paperwork
Administering standardized achievement tests
Understanding the school system's teacher evaluation process
Please name any professional needs that are not addressed in the items above.
_________________________
CONCLUSION
Assessing your employees' training needs might help you find any knowledge gaps before they become a problem. The training needs analysis will enable you to adopt a proactive stance instead of waiting for anything to go wrong before you recognize an issue.
One benefit of training needs analysis is that it makes organizing your training for the future year more straightforward. Creating a training program that will fill skill gaps is simple. To guarantee that your workforce is operating at its peak performance, it can also reveal training needs that you may have yet to address. The needs assessment will also demonstrate the need for you to start providing training in new areas.
To determine who should attend specific training sessions, training needs assessments are helpful. Making everyone in your company attend each training session serves no purpose. You can also determine which training needs to be finished immediately and which can wait till later by doing a thorough analysis.
FAQ
How can you create a training needs assessment?
These needs assessment questions can be made using the SurveyPoint Platform. Users of the website get access to about 50 easily accessible survey templates. You can also create custom Online surveys for a variety of objectives. It enables the creation of interactive forms, surveys, and quizzes using an aesthetically appealing interface that streamlines data collecting.