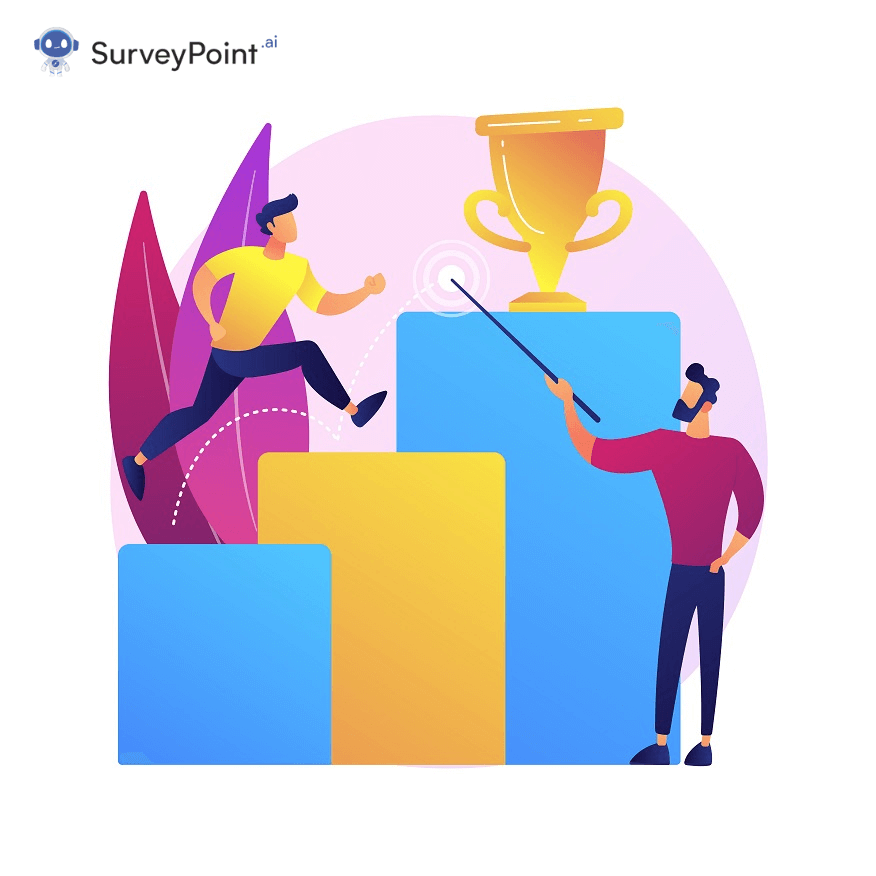 Employee strength forms the solid foundation of any organization. The manager's job is to keep tabs on staff performance, both good and bad. Then, if necessary, they might put in place supplementary resources to boost an employee's output.
There is no longer any place for blame in an employee-focused work culture at corporations. In order to build productive partnerships, managers must acknowledge and appreciate both the benefits and drawbacks of their employees. While a manager's workflow and production may take a hit if they refuse to acknowledge mistakes, this is not the case if they are willing to accept them. Instead, he plans training sessions to improve the worker's abilities.
Converting employee weakness into strength is not a matter of joke. Read on to learn about the factors that go into a manager's evaluation of an employee's abilities. But, before that, let's discuss the characteristics that unify employees.
Employee Strength Qualities 
The qualities mentioned below are some examples of employee strength. These are generally found in most organizations. In some organizations, there can be more criteria regarding employee strength.
Organizational Skills
In all companies, in the sales department, organizational skills are a must. By having good organizational skills, an employee can better assess their clients-base.
The clients are diverse in nature. Therefore, sales employees need to know who they have contracted, who they haven't contacted, and who they need to follow up with.
This process of handling multiple clients goes through feedback garnered from several managers. If employees don't have good organizational skills, they may fail to coordinate. This may hamper the company's goodwill.
Learnability
Employees eager to learn and grow add value to the company like no other. In today's dynamic business scenario, an employee's willingness to learn keeps him at pace with the changing demands of an organization. These employees remain the most preferred candidates of an organization for promotion. They are even more likely to receive extra resources and training guides.
With learnability, an employee has to be problem-solving in nature. By problem-solving, an employee can take charge of the immediate work environment. The ability to solve problems is a necessity in today's dynamic business world when companies change policies rapidly.
Time Management Skill
It is not enough to do 'A' number of things at 'B' a number of times to manage your time well. It also means prioritizing and reprioritizing projects as per the company's needs. In today's time, employees need to juggle multiple tasks. Without time management skills, an employee would fail to perform any of them.
An employee needs to know when to delegate tasks and when to complete them themselves.
Good Interpersonal Skills
Every other skill of an employee goes into the backfoot if they don't know interpersonal skills. Interpersonal skill refers to how well an employee can read others. When employees clearly understand their co-workers, they can communicate ideas better. The higher an employee's rank, the higher the need for interpersonal skills.
A person's interpersonal skill is comprised of eight key elements, which are as follows:
Communication
Conflict Management
Empathy
Listening
Negotiation
Positive Attitude
TeamWork
How Do Managers Assess Employee Strengths?
There are two types of methods by which managers assess employee strength:
The Traditional Strength Assessment Method
Modern Strength Assessment Method
The first is the traditional method, which has three types as follows:
Self Evaluation
For self-evaluation, employees judge their own performance against set criteria. Usually, self-evaluation happens during an official performance review. Self-evaluation has a risk of bias. Employees can rate them too high or low in such a method.
360-Degree-Feedback
360-degree feedback analyses an employee's performance by evaluating third-party feedback. This review method can also assess feedback from peers, managers, or non-direct supervisors. The method is best suited to check leadership skills.
The method sometimes uses a rating scale too. Each element of an employee is marked against the numeric values set in this scale. The scale is usually a five or ten-point one.
A word of caution for employers judged by this scale— be sure you know which range of values determines success or failure.
RELATED: 360 Degree Feedback Questionnaire: A Guide on What to Ask 
Management By Objective (MBO)
For performance appraisal, the MBO method is traditionally used. The method ties an employee into a goal-setting process. The whole point of this method is to agree upon specific objectives that are required to be achieved at a particular time. It is better to denote employees' success or failure than their counterparts.
The next set is modern methods to evaluate employee strengths. It has the following types:
Conducting Surveys
A manager needs to be abreast of employee strengths to make better output. For the same purpose, they can conduct employee-strength assessment surveys.
Employee strength surveys are better than observation and performance reviews. It is because the manager neutrally assesses employee strength.
The employee assessment survey generally takes place face-to-face. The survey questions investigate an employee's past feedback, current position, and future plans.
RELATED: Performance Review Questions: 20 Intelligent Questions To Ask! 
A Few Examples of Survey Questions 
What do you enjoy the most in the day-to-day activities?
The goal of the question: To know if the employee finds motivation and interest in the workplace.
What part of your job role gives you goosebumps?
The goal of the question: To know if the employee justifies his job role. Also, to know if the employee is fit for the same.
What is your greatest accomplishment in the past 6 months?
The goal of the question: To investigate employee motivation to prove their worth. Additionally, it would be helpful to know whether the employee is aware of his contribution.
Are you communicating with your managers about your strengths?
The goal of this question: To know if the employee is working in a healthy environment. A toxic work culture can take a toll on employee productivity.
Is there a career path that you want to explore?
The goal of this question: To learn if the worker harbors a secret wish to attempt something he finds intriguing but has been putting off. An employee's inability to speak up may result from a combination of factors. 
A manager's job is to ensure their staff members are happy and at ease in the workplace. He needs to play the role of facilitator to figure out what the worker requires to perform up to par.
SWOT Analysis
Swot tool analyzers are primarily applied to understand the approach of a company. Today, it can also be used to analyze a person's strengths and weaknesses. Here's how it performs an employee analysis:
Strengths: Problem-Solver, Fast-learner, two times best performer of the team.
Weaknesses: Short tempered, at times non-cooperative.
Opportunities: Can be promoted to a managerial level. Skills in pressure management are a plus.
Threats: Might micro-manage subordinates.
Conclusion
The foundation of happy workers is their strength as employees. And the most productive teams are those whose members are happy to be there. 
When employees are encouraged to play to their strengths, the workplace gains skill, inventiveness, and a dose of healthy competition. This means higher levels of satisfaction and loyalty among workers. Greater returns on investment are the end result of all of these factors working together. 
Want to conduct performance reviews yourself?
Sign up for FREE to design interactive surveys people love to answer and convert the collected data into actionable reports. 
Cancel Anytime – No Strings Attached – 14 Days Free Trial