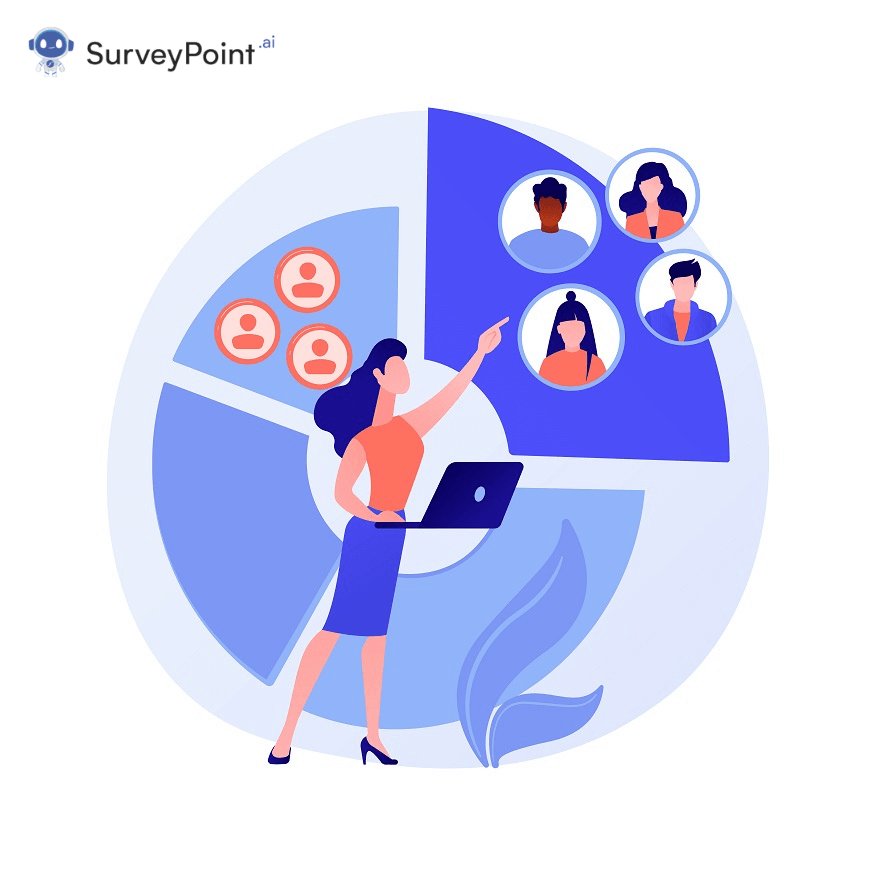 Whether it is creating a stunning marketing strategy or making important business discussions, the key to success has always been understanding your customer better. Once you have a clear insight into your target audience, the next step is always to get an idea of their needs. This is where audience analysis comes in. 
Analysis of your audience can help you gain valuable insights into what they honestly think of your brand and how to help them. 
Analyzing your customers can also help companies retain existing customers and attract new buyers while maintaining loyalty at the same time. Audience analysis can also help you listen to your customer's needs and understand what they expect. 
In this article, you will explore different types of audience analysis and how to perform one efficiently. 
Understanding Audience Analysis 
The process of audience analysis is all about collecting information to understand your target audience better. In other words, it identifies their needs and wants. Analyzing an audience or customers can streamline your decision, make policies, identify threats and loopholes in your existing strategies, and improve customer satisfaction.
Here is a list of questions that an audience analysis might help you answer: 
Through which platform can you reach your target audience?
Which type of content is engaging for your target audience?
What is the set of values held by your target audience?
What is the set of campaigns launched by your competitors?
Different Types Of Audience Analysis
Depending on the end goal, audience analysis can differ in type. Here's a brief overview of what different types of audience analysis look like:
Demographic Analysis  
This technique groups your audience into different categories based on demographic data, like language, nationality, religion, age, and ethnicity. 
Geographic Analysis  
This group is your audience, according to where they live. 
Psychographic Analysis  
This technique follows the categorization of your audience based on IOA (interests, activities, and opinions). One can determine these characteristics by evaluating lifestyles, values, hobbies, wants, needs, attitudes, and spending habits.
Media Analysis  
This one is perhaps the most accessible form of analyzing customers. This technique uses data on different social media platforms to understand the audience.
Competitive Analysis  
Competitors or competitive analysis is when a company analyzes the audience of its competitors.
Social media, website metrics, and intelligence software make analyzing your customers' behavior easy.
RELATED:  Using Psychographic Segmentation To Reach Potential Customers 
Why Should You Conduct An Audience Analysis? 
Audience analysis is the key to formulating better strategies and determining which will run a long time. This technique can help develop product strategies, maintain public relationships, enhance customer services, and follow efficient brand marketing.
Read on to explore the several benefits of conducting an audience analysis.
It helps improve accessibility.
Accessibility refers to whether a business is readily available to customers or not. For example, a product can be accessible if it is available on a popular e-commerce website like Amazon. Conducting an audience analysis can allow business owners to understand where the customers are most active. 
It highlights customers' pain points. 
Expectations are fundamental to understanding if a product or service can meet and address your customer's pain points. Analyzing your audience can help you understand their expectations of your brand. In this way, you can develop marketing and sales strategies that bring value to your business.
It identifies threats to your strategies. 
Analyzing the customers can help you better understand your audience. It can help you identify several loopholes in your strategy and remedy them in due time if it is not up to par.
It helps you understand customer behavior. 
By analyzing your audience, you will understand how they act offline and online. You can discover several products that offer better services to your target audience by accessing data on social media platforms. 
With this kind of information right by your side, you can understand your audience's behavior and tap into their expectations by grabbing their attention. 
It increases your ability to take risks. 
Once you know your audience, you can take calculated risks to help your company grow often. If you know what you're doing and have all the information you need, you can calculate risks and know which ones will pay off.
RELATED: What is Gap Analysis— Definition, Formulation, and Used Tools 
Steps To Conduct An Analysis  
In order to perform the proper audience analysis, you must consider several steps involved in the process. 
Here's a step two step guide to help you perform audience analysis.
Identify Your Audience 
Before starting the process, you must identify the audience you want to study. People can be identified by their looks, attitude, interests, and hobbies. If you feel stuck in the middle, you can create a customer profile and compare it with the activity of your current audience. 
Understanding your potential audience can help you identify your niche audience more precisely. 
Select Your Audience's Characteristics
Once you know what your audience looks like, let's talk about identifying your priority audience. 
Let's take an example for a better understanding. Suppose you are selling a body care moisturizer. In this case, your audience would be women. However, if you talk about your priority audience, you can identify them as women aged 18-28. 
Create Your Own Custom Analysis Tool
The next step is to create your analysis tool after identifying your priority audience. 
To do this, simply evaluate how you can analyze your audience. Consider what tools you can use to analyze the results and form a constructive opinion on the sink. 
You can conduct customer satisfaction surveys, an audience poll, or use special software to collect the needed information. The audience can even tell you what their expectations are of your brand or what problems they are experiencing.
RELATED: Conjoint Analysis: A Powerful Tool for Business Decision-Making 
Determine The Degree Of Voluntariness 
Your next step is determining whether your audience is voluntarily buying or using the product. Understanding whether an audience is buying your product due to a desire or a need is essential. The distinction between these two pointers can help you enhance your marketing tactics.
The focus would attract your customer more if you sold necessities like food and sanitary bags. However, in the case of luxury items, you would have to focus more on how the product or service can help improve the audience's lifestyle. Voluntariness is a critical factor that can help.
You didn't give a hoot about why your target market was looking for a particular brand or product.
Collect The Data Results 
Once you have conducted a survey or used any other method of gathering the needed data, it is time to determine how you want to analyze it. 
Simply put, you would have to start by identifying the sample size. Ensure the sample size you specify is neither too large nor too small, especially when conducting a survey. 
Once you have identified the sample size, you can consider other factors like demographics before you move to your initial analysis phase. Alternatively, you may create a list of information you are seeking from this analysis.
Analyze Your Results 
Before we get into how you can analyze your data, let's discuss what you need to consider before interpreting your results. Here's what to consider when analyzing the data: 
The analysis should meet your initial goals. 
For the subsequent analysis, you must use a different tool.
It must help you understand the demographics of your audience.
Identifying the audience's problems is also essential. 
Audience analysis must also help you discover the expectations held towards you by the audience.
Once you have collected and analyzed the data, you must find out if this meets your initial goals or not. During the analysis, you can look for particular customer behavior and trends. This will help you ideate better marketing campaigns and ensure the continuous flow of engaging content. 
RELATED: Maximizing Your Survey Results: How to Identify Survey Target Audience 
The Takeaway 
Conducting audience analysis can help you determine customer beliefs and preferences without gathering a sudden influx of feedback. You can use various platforms and media channels, audience profiles, etc., to help you with your audience analysis. 
You should understand what data analysis is and how just techniques can help you meet the aspirations of your audience. 
Learn to work smarter, not harder! 
Explore our solutions that help researchers collect accurate insights, boost ROI, and retain respondents.
Free Trial • No Payment Details Required • Cancel Anytime