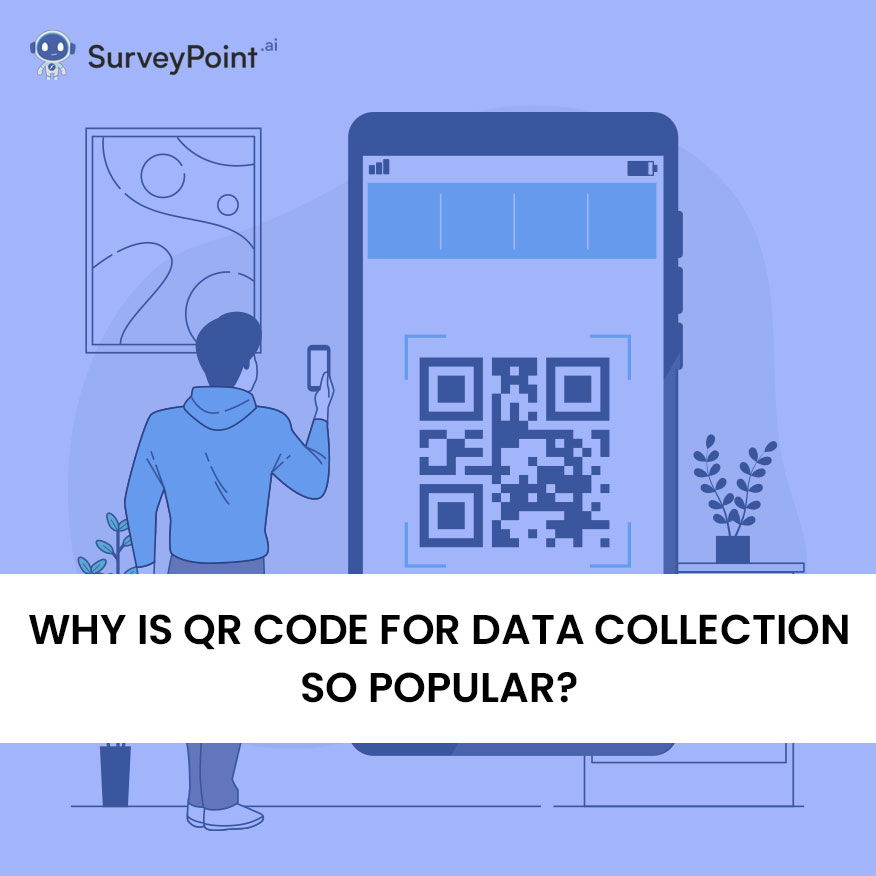 Many companies prefer to collect data only by QR scanning modes. QR code for data collection are a contactless way of getting hold of a range of data. And this method is quite popular among teachers of several schools to collect important information regarding their students. Through these zero-contact forms, businesses commonly collect contact information, and related details about their customers to reach them.
By using such a method, a brand can find out which products or services the customers prefer. Analyzing these data can help businesses discover exactly what they need to do to minimize customer churn and maximize brand loyalty.
How is QR Code Used for Data Collection?
If you have a smartphone with a camera, you can easily scan a QR code, which is a type of Matrix Barcode. The code is linked to a webpage and will automatically open it.
QR codes are helpful when direct communication with the target audience is not possible. Now all your clients have to do is scan your company's QR code with their smartphones to be sent directly to a form on your website where they can fill in the necessary information.
Types of QR Code for Data Collection
Usages of QR codes for data collection is vast and varied. The followings are the most common types of QR codes for data collection.
Registration Forms: These forms are great for collecting new client information.
Waiver Forms: These forms are used by healthcare establishments, gyms, etc.
Menu Order Forms: These forms are meant for restaurants, bars, and other popular food joints.
Sign-Up Forms: These forms are great for closing slots at salons, coaching sessions, etc.
The QR code created for data collection can be intertwined easily with any hardcopy forms.
RELATED: Creating Interactive Codes with Free QR Code Generators
Categorization of QR Codes for Collecting Data
QR codes can serve several functions. Due to their wide variety of uses, QR codes can be divided into four main categories.
Each of these variants of a QR code is an "input mode" that contributes to the determination of data storage options. These systems may be referred to as numbers, alphabets, binary digits, or Japanese kanji characters. Any QR code's associated version information conveys this mode.
Numeric Code
Numeric codes are made up of decimal digits combining numbers from 0 to 9. Numeric code remains the most effective storage mode. It has almost 7,089 characters available in its chamber.
Alpha-Numeric Mode
This is a decimal digital number case combining 0 to 9. The alpha-Numeric mode also combines uppercase letters from A to Z using symbols such as $, %, *, +, -, ., / and spaces as well. It combines almost 4296 characters in store.
Byte Mode
This is for characters from ISO-8859-1 types of characters. It uses 2953 characters that can be stored.
Kanji Mode
This is a double-byte character from the Shift JIS set of characters previously used to encode Japanese characters. In addition to being out of date, this device only has space for roughly 1817 characters. The second Kanji Mode, extended channel interpretation, allows you to use the UTF-8 character set for kanji.

The Functionality of QR Codes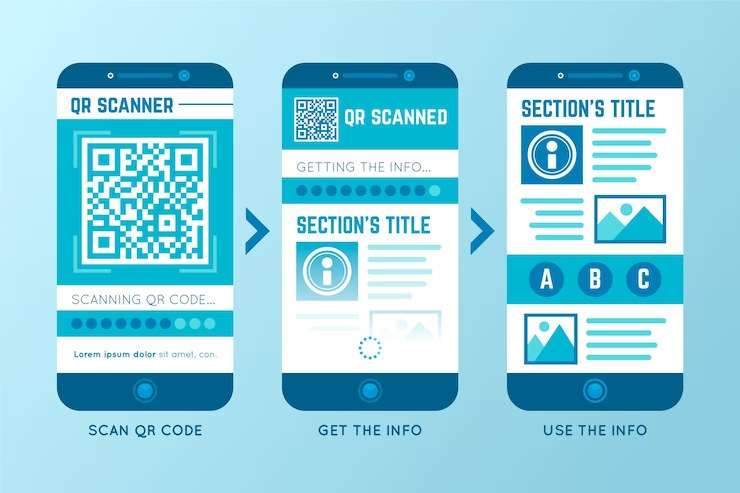 The majority of smartphones in today's time can scan a QR code using their cameras without taking the help of an app. Scannable QR codes follow the following user journey:
They are redirected to a web page containing a series of questions.
They answer the questions one by one and tap done.
The information gathered through these QR codes, or contactless forms, are stored in a highly secure cloud. With the permission grant, any user can access this cloud from any part of the world.
Contactless forms remain the greatest mean in post-COVID times for digital transformation projects.
What is the Conducive Environment for Using QR Code for Data Collection?
There is only one classical criterion based on which a QR code can be used— the unavailability of pen and paper. The QR code is the most efficient to be used in an environment that demands a contactless transaction of data movement. Data can still be collected classically through the following channels.
Contact Tracing
Maintenance of Log-Books
Fault Reporting
Health and Safety Checks
Event Registration
Visitor's Checking-In
ALSO READ: Say Yes to QR Code for Wedding RSVP
A Few Examples Of Qr Codes In Use
QR Codes for Sales and Marketing
QR codes are more intuitive than URL entries for data entry. For such a benefit, many companies include them in their advertisement campaign.
It is way faster.
They can also be used to link directly to a brand's product page.
QR Codes for Coronavirus Tracing
The Coronavirus pandemic has changed the way the world.
For example, in the UK, the NHS has made it mandatory that a visitor scan a QR code through a COVID-19 tracing app after entering a public place.
The data accumulated from this app can start off the location tracing of individuals.
QR Codes for Product Packaging
You will find the QR code to be present in some of your product packagings for some of your favorite products.
These QR codes can reveal information about a product, such as any protein bar's nutritional quotient or an ointment's medical composition.
QR Codes in Industry
Qar codes were invented first to help track parts of vehicle manufacturing.
Industry sectors like construction, engineering, and retail continue to use QR codes to keep track of products and supplies.
QR Codes for Postal Services
QR codes are meant for data collection, which qualifies them to be used in postal service. They are relied on for tracking parcels.
Qr Codes in Education
Schools and colleges use QR codes to engage with students. They help students find library books, lodge complaints, and the list goes on.
ALSO READ: Streamline Attendance Management with QR Code Attendance Tracking
Conclusion
A growing number of people are using QR codes as a means of collecting information because of its many benefits. Users' personal information can be collected in an easy, quick, and safe manner without the need for them to manually key in any data. QR codes have many potential applications beyond marketing and advertising, including in the fields of education and medicine.
QR codes are expected to remain a widely used medium of communication and data collecting in light of the expanding smartphone market and the growing need for contactless transactions.
As a result, QR codes are a vital tool for modern businesses and organizations because they are easy to use and can allow them to interact with clients and collect data quickly.
Want to take the hassle out of your research analysis?
Explore our solutions that help researchers collect accurate insights, boost ROI, and retain respondents.
Free Trial • No Payment Details Required • Cancel Anytime