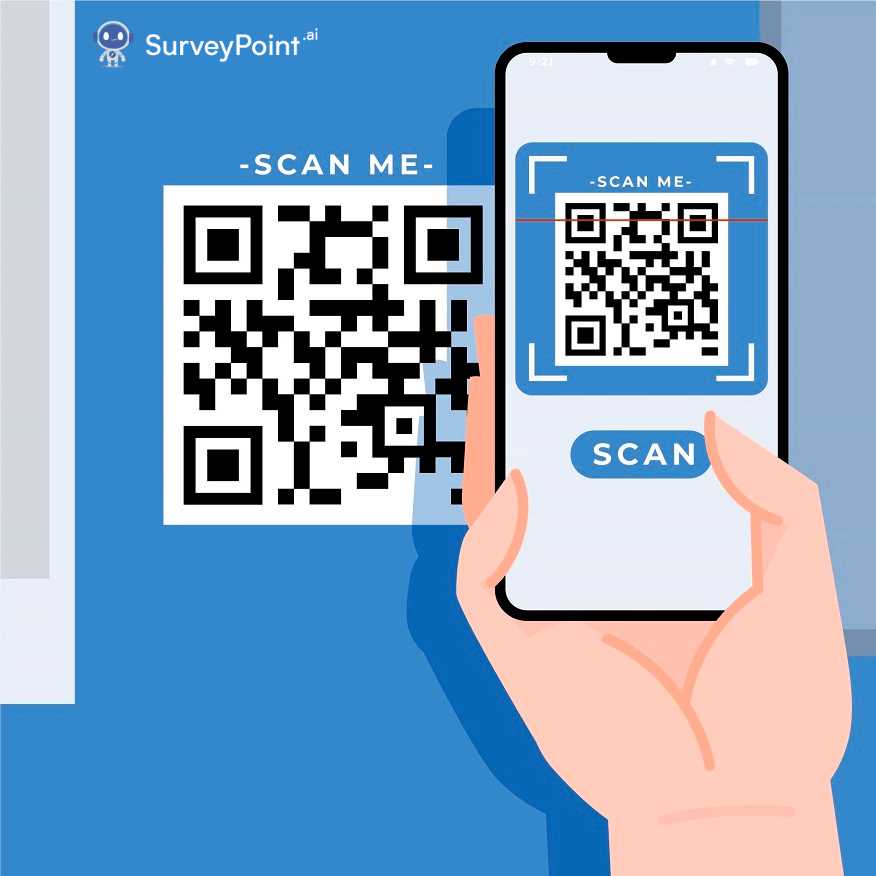 Unsure of how to create a QR code for wedding RSVP? We are here to help!
So, you are finally planning your big day. We get it; wedding planning can get too overwhelming. There's a lot to plan about and destinations to pick from. But, surely, there are several ways you can make it easy, creative and fun. 
Adding QR codes to your wedding invites is somewhere you can start. These are cost-effective, make your cards a bit more engaging and help you get instant responses. And, while it seems a bit technical, we have you covered. 
Here's a complete guide to adding QR codes to your invites and some subtle ways to make your cards more interactive without hitting the bank. 
What's A QR Code? 
QR, or Quick Response, codes are unique codes that can be easily scanned through a smartphone or a tablet. It uses the device's in-built camera feature to scan the code.  
These codes can be used for a variety of reasons: 
Sending your website's URL
Sending an email to a specific person
Sharing a video or an image
To start with, QR codes are of two types: 
Static QR Codes
Static codes are primarily permanent in nature. Meaning, once you have created the QR, you can not change it. I would direct the person to a permanent action or a URL. 
These codes are a popular wedding invite choice as they are easy to develop and work easily. 
Dynamic QR Codes 
Dynamic codes have a bit of a learning curve. Once developed, these QR codes can be re-edited from time to time, even if they are printed. 
Types of a QR Code for Wedding RSVP
If you're planning a wedding, you can generate a variety of QR codes. And if you are unsure where to start, here are some great ideas: 
RSVPs
This one is a popular choice. You can generate QR codes for your wedding invites by connecting the guest to your website's URL. To RSVP, all the guest would have to do is select a "Yes" or "No." 
Besides making your headcount streamlined, it is environmentally sustainable too! These codes help decrease the dependency on paper replies that are usually mailed. 
Wedding Registry 
If you are willing to go above and beyond, you can also create a QR code to link the guests directly to your wedding registry. Here, they can buy all the essential wedding items like gifts, donate to a specific cause or even contribute to your honeymoon. 
Venue Directions
This one can make your guests feel more relaxed. By creating a QR code, your guests can quickly locate the venue's address through Apple Maps or Google Maps. 
How To Make A QR Code For Your Wedding Invites? 
Generally, making a QR code is easier. You can scroll through endless QR generators on the web to make things easy for you. Here's how to generate one using a generator: 
Step 1: 
Once you have landed on the generator website, select the QR code type that you want to make. You can choose from several types like plain text QRs, WiFi QRs, Facebook QRs, YouTube QRs, URL QRs or even vCard QRs. 
Step 2: 
The next step is to enter your content. Make sure to add a punch line if you want to make things more fun. 
Step 3: 
You can also customize your card by adding a pop of color, resembling your theme, to your code. You get several color options and can even choose from gradient to solid color pops to customize the QR. 
Step 4: 
While this is optional, you can also add an image to the page. You can add your picture with your significant other to make your code more unique. 
Step 5: 
Next, you can also customize the design by adding the right weight or style. 
Step 6: 
Once you are done with the customization, click the "Create QR Code" button to generate one. 
Step 7: 
Test your QR code by scanning the code with your device camera. 
Should I Add A QR To My Wedding Invites? 
Adding a QR code for wedding RSVP is a fantastic idea. First, it is entirely free to use, making it easy to track the headcount. It can also offer all the information needed to your guests with just a single click. 
However, before adding a QR to your invite, ensure your guests are tech-savvy. Overall, these codes can be a welcomed addition if your guests are more familiar with the technology. 
Another thing: while getting the print of your invite, make sure you let your printer know that the invite contains a QR code. Some printers might charge you extra, as a new layout will be required to allow the camera to catch the code. 
Frequently Asked Questions
Can I re-edit my QR code? 
Yes, if you have created a dynamic QR code. However, we don't recommend creating a dynamic code because it can get hard to manage. With you preoccupied with other wedding planning, creating a static QR is best. 
Is it easy to use a QR code? 
Yes, it is extremely easy to use QRs. iOS and Android smartphones have a built-in feature where they can easily catch the QR code. All your guests have to do is scan the code; the rest will be done by their phone. 
Is adding a QR code to my wedding invite a good idea? 
Using QR codes is a great way to make everything easy. Guests can scan the code to RSVP, find the wedding venue or buy items from your registry. 
Can a QR code be used digitally? 
Apart from being able to access codes on paper, QR codes can also be accessed digitally. So, if you are sending a digital invite, it is still a great addition. 
How To Make Your Wedding Invites Better?
To make a stunning wedding invite, all you need is a bit of little details and minimalistic accents. Here are some unique ways to make your invite stand out. 
Go for a customized stamp. You can either browse custom rubber stamps on Etsy or make your own. 
Add a sleek ribbon to your invite. This will add an element of elegance to your invites. 
Add a punchy edging to your invites. 
Use a calligraphy font for your invite's content.
Add in a splash of watercolors. This will highlight your invite but in a better, more subtle way. 
Seal the invite with wax. You can use custom-colored wax to match your wedding's theme color. 
To Sum Up
Adding a QR code for wedding RSVP can be a great addition. It makes managing the headcount easier and helps you keep everything tracked, just in case you need to go back and review the guest list. Moreover, they are easy to add and effortless to use. 
Ready To Say Yes To QR Code RSVPs For Your Wedding Invites?
Create custom QR code RSVPs and gather responses in one place.
No Payment Details Required • Cancel Anytime