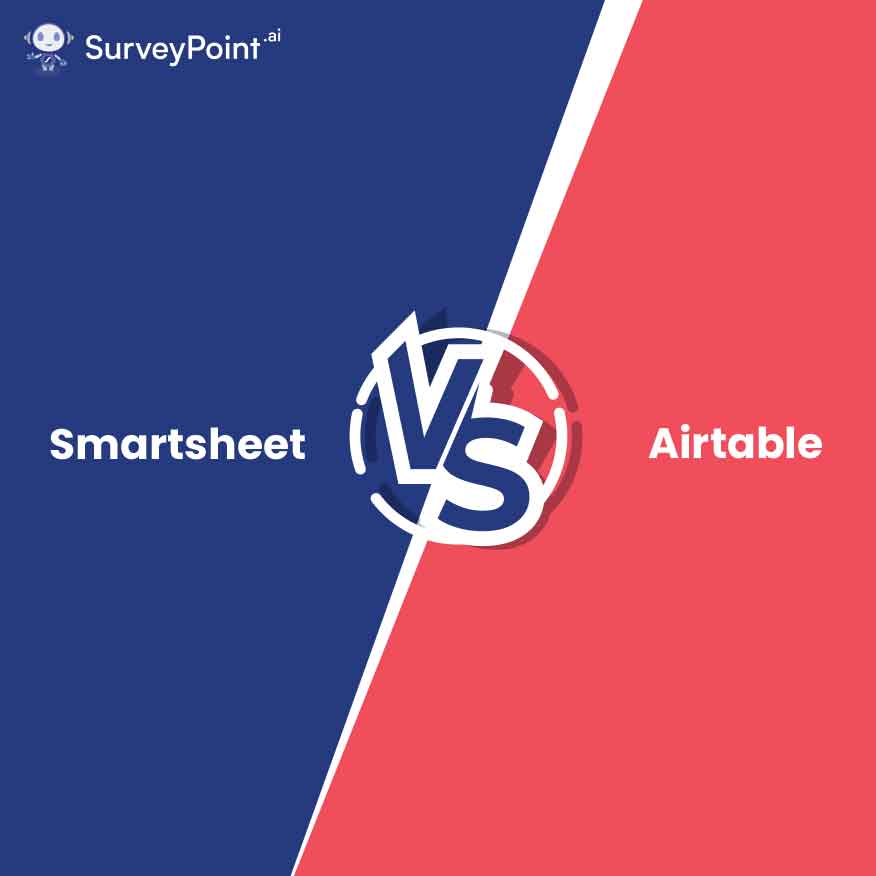 The days of outsourcing project and data management are over. Several SAAS (software as a service) offerings serve the same function. Smartsheet and Airtable are the two most widespread SAAS applications. Here's a basic look at Smartsheet Vs Airtable features. 
Both of them can help with basic as well as advanced project management. There's scope to add more functions by integrating other tools for complex projects. Data tracking is essential while working on any project or developing a product. Smartsheet and Airtable make it easier for you to do it.
What is Smartsheet?
Smartsheet is a collaborative cloud-based project management tool. Smartsheet is used by several large companies such as Netflix, Cisco, Unilever, KFC, etc. According to an estimate, more than 75% of fortune 500 companies use Smartsheet. Smartsheet provides a spreadsheet-like interface with customizable columns and formulas. Its automated alerts help teams work and collaborate in real-time. 

For quick data visualization, Smartsheet includes calendars, Gantt charts, forms, and dashboards. As a result, any project can be completed more efficiently. Many popular business productivity tools can be integrated with Smartsheet. The list includes Microsoft Office, Google Drive, Salesforce, Power BI, Slack, Skype, and many others.
With Smartsheet's free plan, you can have up to 2 editors and 1 user. While the pro plan costs $7 per user per month billed annually. In this plan, you can have unlimited viewers. Apart from this, the business plan costs $25 per user per month, billed annually. It comes with all the pro plan features and an unlimited editors option. Smartsheet is a robust project management tool. Those planning to scale up will find it useful.
RELATED: Data Interpretation: Making Your Survey Data Usable  
What is Airtable?
Airtable is more tilted towards facilitating app development. It has a very similar interface to that of Smartsheet. It's also a collaborative cloud-based project management tool but with added customizability. Yes, the Airtable offers users more control to create customized interfaces.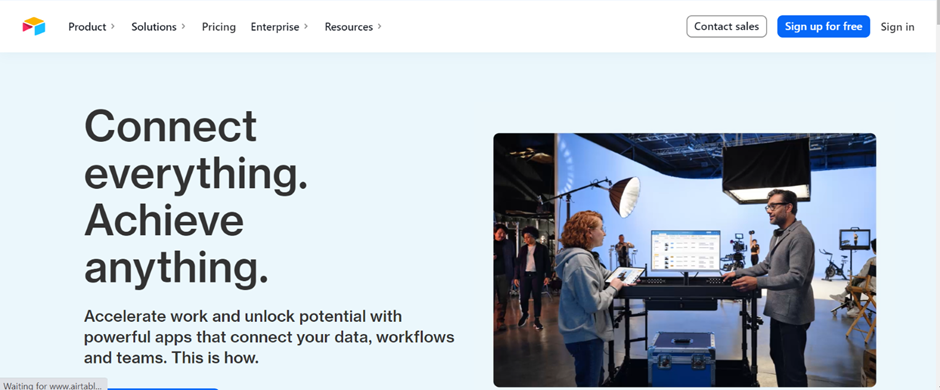 Airtable can integrate with Basecamp, GitHub, Google Workspace, Asana, and other apps. This takes Airtable right at par with Smartsheet in integration. Because of customized options, many templates are available in the Airtable community. One can access hundreds of pre-build templates as per their need.
Airtable has a limited edition lifetime free trial version. In this version, you can have up to 5 editors. 
The Plus subscription plan costs $12 per user monthly with monthly billing. 
With annual billing, the same costs $10 per user per month. 
The pro plan costs $20 per user per month with annual billing and $24 with monthly billing. 
Almost all early-stage companies can benefit from the free version. In contrast, a subscription gives you a lot of freedom in terms of customization. 
RELATED: Incorporate Power BI Apps and Upskill your Business 
Smartsheet Vs Airtable: Similarities 
Airtable and Smartsheet both enable real-time collaboration and data tracking across teams. Both these software have a very similar excel-like interface. Various businesses use Smartsheet and Airtable in their daily operations. Both can do basic project management work. This includes assigning tasks and monitoring recurring tasks. One can also track money and time expenses using these software solutions.
There is a very shallow learning curve to using both Smartsheet and Airtable. Both of them have interactive and low/no code interfaces. Both of them have great inbuilt integration options. Many pre-built templates are available for both since several companies use them.
RELATED: Powerful Tools for a Small Business Startup Kit 
Differences Between Smartsheet and Airtable
Task prioritization is easy in Smartsheet. But it also has several other powerful project management tools. Smartsheet offers limited customization options in comparison to Airtable. You get an option to create your own templates if the existing ones don't fulfill your needs.
Airtable is a good fit for new businesses looking for more customized solutions. The customization options in Airtable have no limit. But Airtable is not a robust Project Management tool. The extra customizability also means added functionality. Smartsheet caters to big and medium-sized businesses. Airtable is great for small businesses.
Smartsheet is built for project management while Airtable can do much more. This means that some of the tools for typical project management tasks are not available in Airtable. Smartsheet offers many languages which Airtable doesn't.
Both these solutions don't differ much in pricing. One can create customized apps in Airtable which isn't available in Smartsheet. Airtable's collaboration functions are very basic. Smartsheet offers some advanced features such as version control, approval workflows, and more. Typical project management tools such as Gantt charts are available only in Smartsheet.
Smartsheet Vs Airtable: Which to choose?
The first factor to consider here is your team size and scope of operations. Suppose the business isn't big and there won't be a need for robust collaboration between many teams. In that case, going with Airtable makes more sense.
If you have a mid-sized business where tracking tasks and reporting them is a big hassle, then Smartsheet is a great tool for you. Generally, small and growing businesses need more customized options, which Airtable has to offer.
If a funded company is looking to grow and hire industry expert talent, then it should go with Smartsheet. To sum up, it depends on your needs and the use case you are trying to accomplish. 
Want To Take The Hassle Out Of Your Research Analysis? 
Explore our solutions that help researchers collect accurate insights, boost ROI, and retain respondents.
Free Trial • No Payment Details Required • Cancel Anytime