Looking for a simple online survey tool that lets you make, run, and analyze surveys to quickly get valuable customer feedback? Marketers can now easily make surveys because of new and useful technology. But you should always use the right software tool to automate the simple tasks so you can focus on the boring ones.
This blog will educate you on the various free online survey tools that can be found on the internet, as well as their key features, so that you can pick the best one for your needs. 
There are many survey tools available, but we have covered the five best ones here.
What Are Online Survey Tools?
Survey tools are online tools that can be used to electronically collect answers or responses to questions from a target audience. They feature a variety of question types, including multiple-choice, ranking, open-ended, and many others.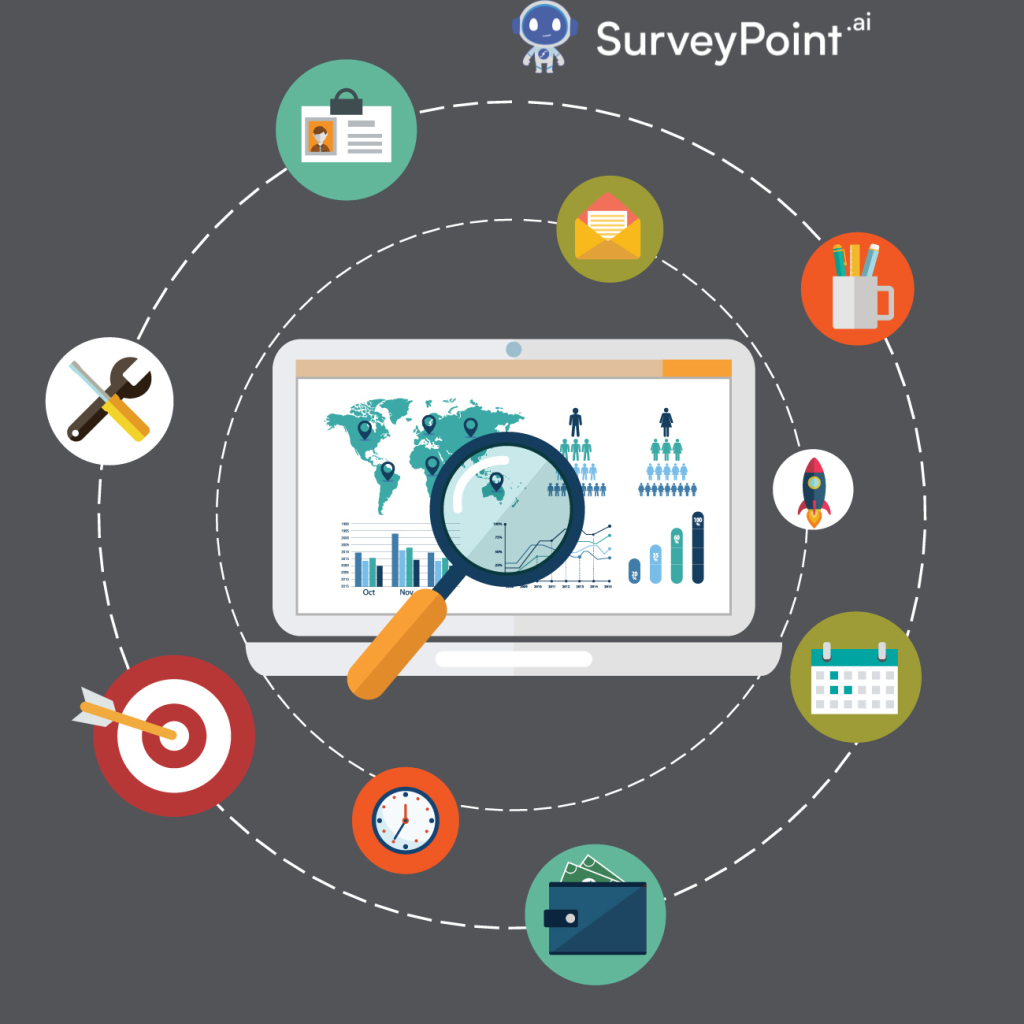 What Is The Use Of Online Surveys?
The best free survey tools are useful for more than just gathering market data. Here's how they can help you:
Summing up client comments
Boost loyalty and contentment among your clientele.
Increase interest among workers
Compare your Net Promoter Score (NPS) to the industry average.
Product experience enhancement
Today, you can choose from a wide range of online survey platforms. However, not every survey tool will be a good fit for your business. To help you decide which survey tool is necessary, we will look at the top 5 survey tools and discuss the advantages and disadvantages of each.
1.Google Forms
Google Forms is a free, user-friendly online tool for making and sharing surveys and other types of forms. It provides a drag-and-drop interface for including a wide variety of question types in the survey. The tool plots and displays your responses in real time. Alternatively, you can directly export the survey results to Google Sheets.
Features:
All of your surveys can be easily personalized down to the font, color, and image.
Built-in logic that remembers your answers and presents questions accordingly
Data visualizations for in-depth examination
Spread questionnaires through the internet, emails, and links.
Maximum data protection using state-of-the-art security protocols
Pros
In-built reasoning to establish criteria for validating answers
All-device-compatible surveys
All information sent or received over the Internet is encrypted.
Use online tools for group analysis and see what you can learn.
Cons
Minimal room for personalization
Video and image integration is difficult.
Difficulty in communicating survey findings
The monthly cost of the most basic plan is zero dollars.
2.JotForm
When it comes to making and managing online surveys, JotForm is one of the most powerful and reliable options available. It also provides a simple drag-and-drop interface for creating and administering various surveys to meet specific needs. It is great because it allows for fully automated, real-time data collection from survey takers.
Features:
Access to over 800 questionnaire examples
Branding elements such as logos, fonts, and colors can be incorporated into surveys.
Simple compatibility with other popular programs.
Transport Layer Security (TLS)
Examine patterns in information using the "Forms Analytics" function.
Pros
The surveys can be made with little to no coding knowledge.
Gathering survey responses can be done in two ways: online and off.
Functioning conditional logic
It is simple to incorporate surveys into online platforms.
Cons
The interface could use some tweaks to make it easier for newcomers to use.
The interface of the tool could use some fine tuning.
When embedded on a website, the loading time can increase.
Monthly fees for the most basic package are $0.00.
3. Zoho Survey
Zoho Survey is free, web-based survey software that allows users to quickly and easily create surveys using pre-made templates. The survey forms are responsive, so they will adjust to the size of your screen automatically. In addition, the tool facilitates the offline collection of survey responses, allowing businesses to expand their audience.
Features:
25+ survey question types
Integrations with Zapier, MailChimp, and Google Drive
View survey results graphically in real-time
Keep your surveys safe and private with SSL protection
View response trends with customizable trends
Pros
Surveys optimized for mobile devices
Instantaneous survey distribution via email and social media is now possible.
Using Google Sheets to look at the data from the survey
Change the survey questions with skip logic, piping, and a skin of your choice.
Cons
In the survey templates, there are not enough new ideas.
The function of reporting is hard to master.
The user interface could stand to be updated.
Monthly fees for the most basic package are $0.00.
4. SurveyPlanet
With SurveyPlanet, you can make unlimited online surveys at no cost and in no time at all. This online survey tool is used by businesses to design and administer individualized surveys for a wide variety of purposes, including but not limited to brand development, market research, exit interviews, job applications, etc. A real-time preview of your survey can be viewed on the same page as you fill it out.
Features:
Pre-designed, modifiable survey templates.
Including pictures with your survey questions is a great way to spice things up.
The survey can be taken on any mobile device, tablet, or computer.
Support for 30+ languages
Over a hundred ready-made question forms
Pros
In-depth surveys are easier to manage thanks to the branching feature.
Logos, fonts, and colors can all be changed to suit the survey's needs.
Quickly distribute polls to your staff.
The URL of the survey can be modified as well.
Cons
There are restrictions on the free version.
There is no way to incorporate media like audio notes or videos into the survey questions.
Monthly fees for the most basic package are $0.00.
5.SurveyMonkey
SurveyMonkey is another widely used piece of web-based survey software for businesses. The software has a straightforward interface that allows even those with no prior experience with coding to create and distribute visually appealing surveys with ease. Users can make changes to a live survey and choose from a variety of pre-made survey templates.
Features:
Professionally crafted questionnaires and forms
Using advanced analysis tools, your results can be analyzed automatically.
Compatibility with widely used applications like Zapier, Slack, and Microsoft Teams
Take care of survey responses in bulk and individually with one convenient dashboard.
It is simple to export survey data and share it with other teams.
Pros
Comprehensive reporting with in-depth analysis of data.
Randomizing survey questions is one way to eliminate this bias.
The survey results are available instantly.
Sharing surveys is a breeze with the help of email, social media, and website embedding.
Cons
Limited color and font design options in the free plan
The interface could use some work.
There is a lot going on in the control panel.
Pricing: $25/mo for the bare minimum. There is also the option of a free trial.
Conclusion
Online surveys are the senses that can pick up on a user's heartbeat and the smallest wave of emotion. Everything in the world is changing quickly, just like the world itself. Customers' wants and expectations become more sophisticated and advanced as a result.
The first step in creating a successful survey is deciding on the appropriate instrument; however, there is still more work to be done after this decision has been made. You will need to think about how to get your audience involved by asking the right questions and acting on the information you gather. However, with the right platform, you should not have to worry about any of the complexity involved in this process.
Select an appropriate online survey tool and launch online surveys immediately. Best of luck with the survey!