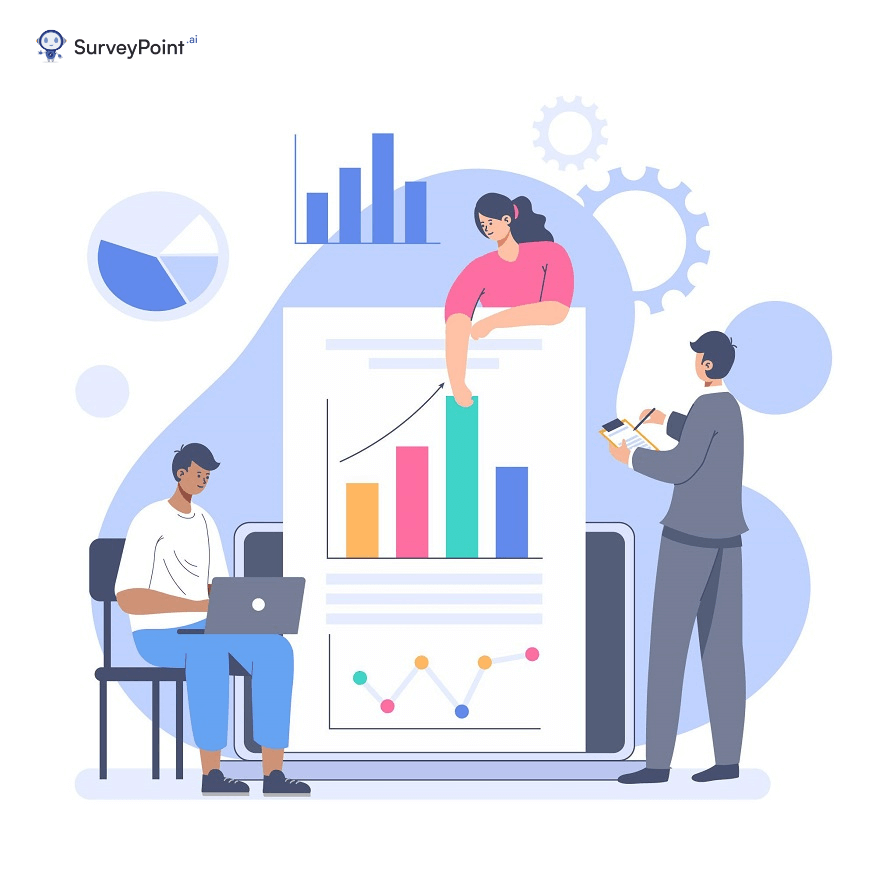 Are you thinking of upgrading your business through powerful strategies?
Do you wish to beat the competition and stay ahead of the curve?
Park your worries because we have got you covered!
Most businesses often have strategic planning as a common aspect of their board meetings. A crucial component of this larger planning process is called strategic analysis. It tends to be a significant step towards achieving the long-term sustainable success of any organization.
We will take a closer look at the true meaning of strategic analysis and the role it plays in the business world.
What is Strategic Analysis?
Researching and analyzing an organization and the environment in which it works in order to develop a strategy is known as strategic analysis. Defining the internal and exterior environments, evaluating the data, and use of analytical tools to analyze the strategy of a company are typical steps in this process. In some cases, it is also known as strategic market analysis.
This analysis is of immense importance and can not be ignored since it provides companies with the priority items they must focus on. It also helps in developing a suitable strategic plan for the overall growth of the business,
Quantitative research data can not take into account everything; therefore, it becomes important to conduct a strategic analysis of the internal and external environments. Both qualitative and quantitative data together can provide a more comprehensive picture of the organization.
The strategic analysis supports the development of strategic activities and enables you to make well-informed decisions. If the strategy is a plan for dealing with a particular challenge, then framing the challenge is an important component of its development.
Analyzing Your Business Strategy
Strategic analysis is not only a one-time thing; a strategic analysis is not something you perform once and then disregard after creating and implementing your strategic plan. It is always advisable to conduct strategic analysis at regular intervals, which in turn helps you in surviving and adapting to the new changes in the industry, market, or your own organization.
Industries like technology are ever-changing and evolving continuously. Such businesses or organizations should do strategic analysis more frequently than others. The best thing to do is to conduct a strategic analysis annually, which will not only help in making reforms in strategic planning but will also keep track of your organization's performance.
To give you a more comprehensive understanding, let us discuss a strategic analysis example. Consider that a clothing brand's sales are declining due to heavy competition. Here, the company will conduct a strategic analysis of the internal and external contexts of the market. They will conduct research and will try to analyze the problems. This will help them formulate a plan that will boost their sales and profits.
ALSO READ: Mastering Strategic Analysis: Types and Use Explained
Types of Strategic Analysis
Based on the type of analysis, broadly, we can classify strategic analysis into two categories: internal strategic analysis and external strategic analysis.
Internal Strategic Analysis
This method primarily focuses on analyzing the organization's internal resources. In this type of analysis, an organization looks inward to discover its positive and negative points, which it then uses to its advantage.
The internal strategic analysis can easily be performed using multiple tools available to researchers. The SWOT analysis is one of the most widely used and popular strategic analysis tools. The key is to constantly assess the environment in which the company operates and to take necessary action.
The SWOT concept helps organizations plan their operations effectively. SWOT analysis is a detailed examination of a company's current or potential Strengths, Weaknesses, Opportunities, and Threats.
External Strategic Analysis
After an analysis of the internal factors of the organization's environment, one can move toward the external factors. External factors play an important role in influencing the growth and image of an organization. One of the most famous methods to measure external factors is to measure customer satisfaction, which can be done through surveys, reviews, and feedback. The pestle model is a simple analytical tool used by many to analyze the external environment.
Political, Economic, Social, Legal, and Environmental analysis, also known as the PESTLE analysis, is a model of macro-environmental variables used in the environmental assessment portion of external strategic analysis.
Demographic and ethical considerations have been added to the model as extensions. When performing a strategic analysis or market research, it is a component of the external analysis and provides a summary of the various macro-environmental factors that the organization must take into account.
There are several other strategic analysis tools that are used by researchers and data scientists. Some of the most important of them are the VRIO analysis, gap analysis, value chain analysis, strategy evaluation, etc. While using such tools, we should keep in mind that they use historical data and predict results on the basis of this data.
Importance of Analyzing Your Company's Strategy
A successful company is often founded on a result-driven strategy of a company. It guides one towards the end goal and helps navigate through daily challenges. Below are some of the most highlighted benefits of opting for a dedicated strategic analysis:
The data provided by the research and analysis helps an organization in making crucial decisions. You can clearly see the internal strengths of the organization that are under control thanks to strategic analysis.
By being aware of these beneficial qualities, an organization can concentrate on the variables that result in successful performance and can duplicate the strategy wherever it is appropriate.
It also helps you identify your competitive advantages and achieve that. Half of the game plan is obvious when you have a sizable competitive edge over your rivals.
Conclusion
Strategic analysis is extremely beneficial in strategic management and market research. To achieve its targets and goals, any organization must develop a strategic plan, which is impossible without strategic analysis.
This type of analysis can be viewed as the company's torchbearer, guiding the owners on what to do next. If you have the proper business strategy in place, you can easily navigate through the initial set of concerns. After all, your company's success is ultimately determined by its strategy, so analyzing it is worthwhile!