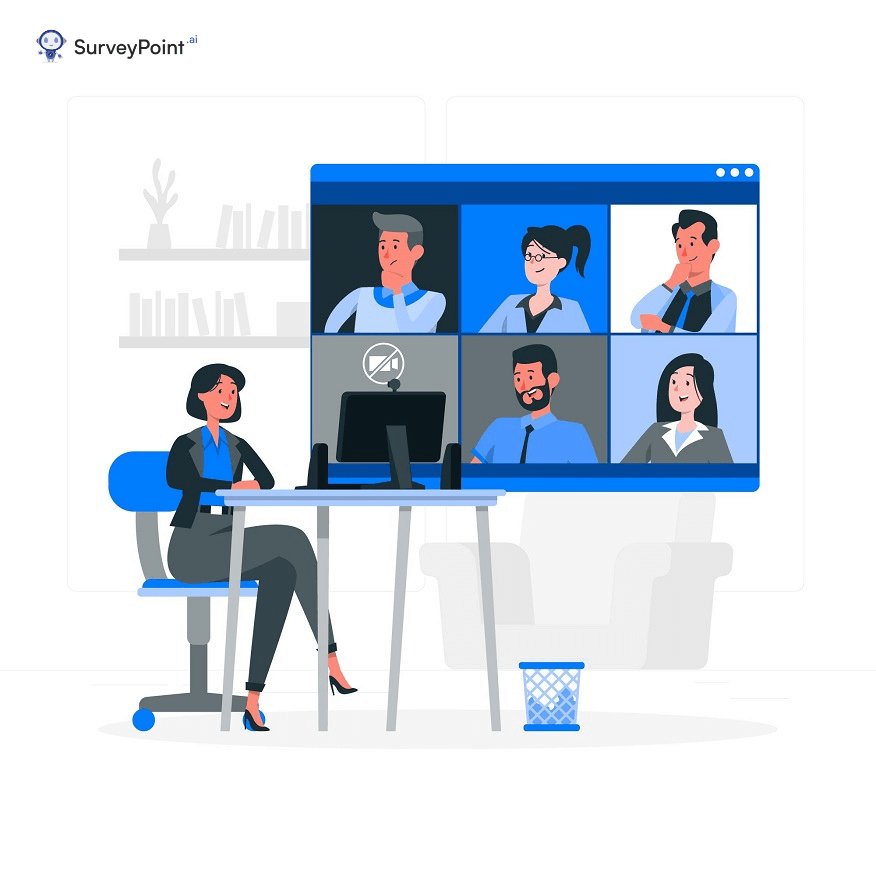 The events in a post-pandemic world have changed significantly. As we navigate the post-pandemic environment, event planners must present critic-ready events that live up to the expectations of both attendees and critics. Careful preparation, welcoming novel ideas, and prioritizing health and safety are all necessary for adjusting to the new normal.
Our concise manual will help you stage events that will be well-received by the press in the post-pandemic era. Here are essential strategies to ensure your event receives positive reviews and feedback:
Prepare for Critic-Ready Events in a Post-Pandemic World
It takes considerable planning and preparation to host successful events in a post-pandemic environment that meets the expectations of both participants and detractors.
Understand Your Target Audience
Understanding the target audience and their expectations is essential for preparing events. This entails carrying out extensive market research and learning about the preferences and trends of the attendees. The event's aims and goals should be established clearly so the organizers can coordinate their efforts and determine their effectiveness.
Set Clear Objectives and Goals
Hosting events requires careful planning and resource management. The right amount of financial preparation ensures everything is in place. This includes venue selection, technological infrastructure, and safety measures. All objectives and necessary tasks can be finished on time by creating a thorough event plan and timeline.
Embrace Hybrid Event Formats in a Post-Pandemic World
In a post-pandemic world, embracing hybrid event formats can revolutionize engagement by catering to in-person and virtual audiences. To succeed in this new landscape:
Clearly define the event's objectives and goals to align with the hybrid format.
Create engaging content with interactive elements to encourage participation from all attendees.
Invest in reliable technology for seamless integration between in-person and virtual attendees.
Design a dynamic event agenda that maximizes the hybrid format's potential.
Provide networking opportunities for both in-person and virtual participants.
Personalize experiences with exclusive perks for each group.
Communicate clearly with attendees about logistics and safety measures.
Foster post-event engagement through surveys, forums, and follow-up communication.
Remain flexible and adaptable to changing circumstances.
Evaluate and learn from each event to refine future hybrid experiences.
By embracing hybrid event formats, organizations can harness the best physical and virtual engagement, creating impactful experiences for attendees in the post-pandemic era.
Implement Health and Safety Measures
In a post-pandemic era, it's essential to put attendees' health and safety first when hosting critic-ready events.
Stay Updated with Local Health Guidelines
The event planners must remain current with regional health rules and recommendations. They must keep up with the most recent guidelines for social distance, mask requirements, and capacity limitations. Respecting these regulations shows that you care about keeping people safe.
Design a Venue Layout that Promotes Social Distancing
It is essential to plan a venue layout that encourages social isolation. Seating arrangements should be spaced apart, one-way traffic should be created, and crowd control techniques should be used.
Provide Ample Sanitation Stations and Hygiene Protocols
Event planners might use contact tracing procedures and health screenings to increase safety. Upon admission, it is possible to perform temperature checks, symptom checks, and health questionnaires.
To maintain a clean and sanitized environment, adequate sanitation stations and hygiene procedures, such as frequent cleaning and disinfection practices, should be in place.
Encourage Feedback
Feedback is essential for producing critic-ready events that consistently outperform expectations.
Build a Strong Online Presence
A strong internet presence is crucial to publicizing the event and enticing guests to offer feedback. Attendees can easily express their ideas and comments using social media platforms, event websites, and specific feedback channels.
Encourage Attendee Interaction
Event planners can promote audience involvement and interaction throughout the event through live polls, surveys, and interactive sessions. These interactive features keep visitors interested and provide excellent chances to get timely feedback.
Collect Feedback During and After the Event
After the event, gathering feedback is crucial. Attendees can respond to post-event surveys by rating various event areas, sharing their overall impressions, and offering suggestions for improvement.
Use Feedback to Improve Future Events
The event planners should thoroughly analyze the feedback they have received and improve those areas. Organizers are dedicated to providing extraordinary experiences by implementing suggestions and responding to issues.
Evaluate Event Success in a Post-Pandemic World
Events in a post-pandemic world necessitate a thorough evaluation procedure to determine the event's success and pinpoint areas for improvement.
Analyze Key Performance Indicators (KPIs)
KPIs, including attendance figures, engagement levels, income made, and return on investment, are evaluated to provide quantitative insights into how well the event went. Event planners can determine if the event's aims were reached by comparing these indicators to the benchmarks and goals set in the initial planning stage.
Assess the Impact on Brand Reputation and Audience Perception
For the following event's preparation, identifying potential improvement areas is essential. By analyzing feedback and performance statistics, organizers can pinpoint specific elements that can be improved, such as content delivery, speaker selection, networking opportunities, or logistical arrangements.
Identify Areas of Improvement 
Event planners can gauge the success of critic-ready events in a post-pandemic era by establishing a thorough evaluation process. This data-driven strategy makes continuous improvement possible, guaranteeing that upcoming events are better planned. It also helps cater to attendees' expectations, receive favorable feedback from critics, and produce the desired results.
Conclusion
Hosting critic-ready events in the post-pandemic era calls for agility, inventiveness, and a dedication to attendee happiness. Event planners may create unique experiences that positively affect attendees and get praise from reviewers by embracing hybrid event formats, implementing health and safety procedures, and actively inviting feedback.
So let's start this excellent path of organizing events in a post-pandemic world. Your commitment to producing outstanding experiences will propel success and aid in the events sector's resurgence and expansion. Let's rethink what it means to host remarkable events in the age of the new normal together.