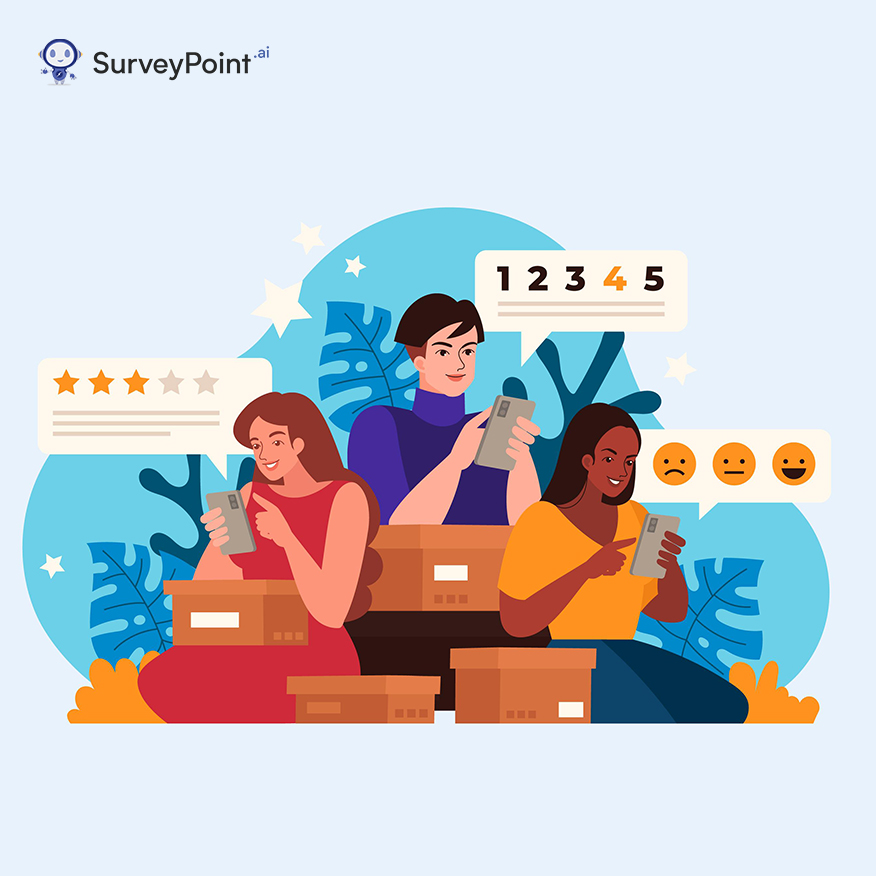 Have you ever wondered what distinguishes a successful product from a not-so-successful one? Why do some underrated products excel in the market with time, but some well-driven products must catch up on the growth graph? Well, the answer is simple yet obvious- product feedback. All the arguments end with the statement your product needs feedback.
Imagine yourself as an innovative product developer who works hard on their products and performs every minute task required to take the best out of the resources, brainstorming, planning, R&D, and everything that can be done.
But what if you miss the feedback portion?
You navigate in the dark if you need to know what the user thinks about your product. In this article, we will indulge in the details of product feedback, making the most of the efforts count with real-world reviews and validation.
Product Feedback: An Overview
In the ever-competitive world of businesses, your every move towards product development determines the success or failure of the same. A well-performing product at the top of the fav lists of consumers is not just a great idea that turns physical; it takes continuous evaluation, improvement, and validation at different fronts to make a product see a blast in terms of sales and popularity.
This evaluation is where product feedback enters the scene and will fetch you all the insights and suggestions, direct from the consumers, that you can use to enhance your product. According to a report, products involving customer insights in their development perform 20% better in the market.
Benefits of Product Feedback
Feedback is a crucial resource that provides insights into how customers perceive your product. You can collect feedback in various forms, such as reviews, surveys, ratings, user testing, or direct consumer communication.
Collecting and analyzing feedback might take time and skill, but it is worth the investment. Let's dive into the benefits of product feedback:
Continuous Improvement
One of the potential reasons why you should consider gathering feedback is product innovation. You alone or your recruited team can run out of ideas due to a creative block; this is when you can refer to the feedback to get ideas and inspiration.
Good feedback management software comes in handy in this task. No product performs uniformly throughout its market period; a term called product life cycle explains the growth and development of products in the market.
Promoting Innovation
The best innovative ideas can be seen coming from outside of the frame. This is because the one sitting outside the structure does not have limitations and boundaries in mind; this is the best condition for innovative ideas. Feedback is needed for ample product innovation to meet the changing expectations of a growing consumer base.
Increased User Satisfaction
A sense of connection and satisfaction is felt whenever someone's opinions are considered. A different pleasure is unlocked when a consumer suggests something about a product and gets it there in the next edition.
This practice helps firms in converting random customers into brand-loyal consumers. Lead generation forms and audience analysis fetch this type of feedback the most.
Exploring Unplanned Opportunities
Listening to users' feedback helps you recognize potential areas of improvement and see unexplored opportunities. The real-world reviews come from customers, so it is the best way to search for growth points. Paying attention to feedback helps you develop innovative ideas, new variations, and fresh product lines. That is what growth looks like.
Let's comprehend it better with an example: a famous software company or youtube channel that is popular and is of great help to its users and viewers in their fields might be receiving consumer insights of having an app version of the platform.
These opportunities pave the way for the mobile app, increasing reach to a new audience class and adding new income sources. In this case, firms don't always believe or feel their product needs feedback, but it could be seen the other way.
Creating a Customer-Centered Environment
A deep understanding of consumers' needs takes businesses a long way. Encourage your team to communicate with the consumers, take feedback and develop the product accordingly. If your product syncs with consumer needs, prices could be in-sync with your financial plans.
Staying Steps Ahead of the Competition
What do you think, what causes Competition? The race to reach and retain consumers. But what if consumers reach out to you themselves? Sounds fictional, right? But that's possible with feedback.
Take feedback, analyze them, understand the current market scenario and consumer demands, and channel your findings into your product. When you exhibit what they need, you are already on top of it.
The Perks of Word-of-mouth
Firms that genuinely listen to the consumers' concerns and mold the product as per those get a competitive edge in the market. No endorsement is better than the words and recommendations of a satisfied consumer.
Think of yourself; you must purchase something and need clarification among a couple of good options. You have seen good reviews online, and the ratings are also at par. When you randomly pick any of them, a friend or colleague praises one of the products in the list.
The chances are high that you will go with the same product. As you know, the person praising the product has not been paid for it; that's an honest, real-world review. That's how you realize your product needs feedback.
Ask it Right: Valuable and Practical Product Feedback Questions
When you're convinced every product needs feedback, now comes the million-dollar question- what to ask? Here are a few common yet effective questions you must remember while designing your feedback questionnaire.
What features do you wish this product had to make it even better?
Product rating on a scale of one to ten.
What are the things you liked the most about this product?
How likely would you refer this to anyone?
Conclusion
Feedbacks are the absolute path to improvement, and improvement leads to growth. Growth eventually means success. For every product in the market, small or big, physical or digital, raw or ready, there is feedback, and trust us when we say every product needs feedback. The right questions fetch relevant feedback that leads to surprising results.