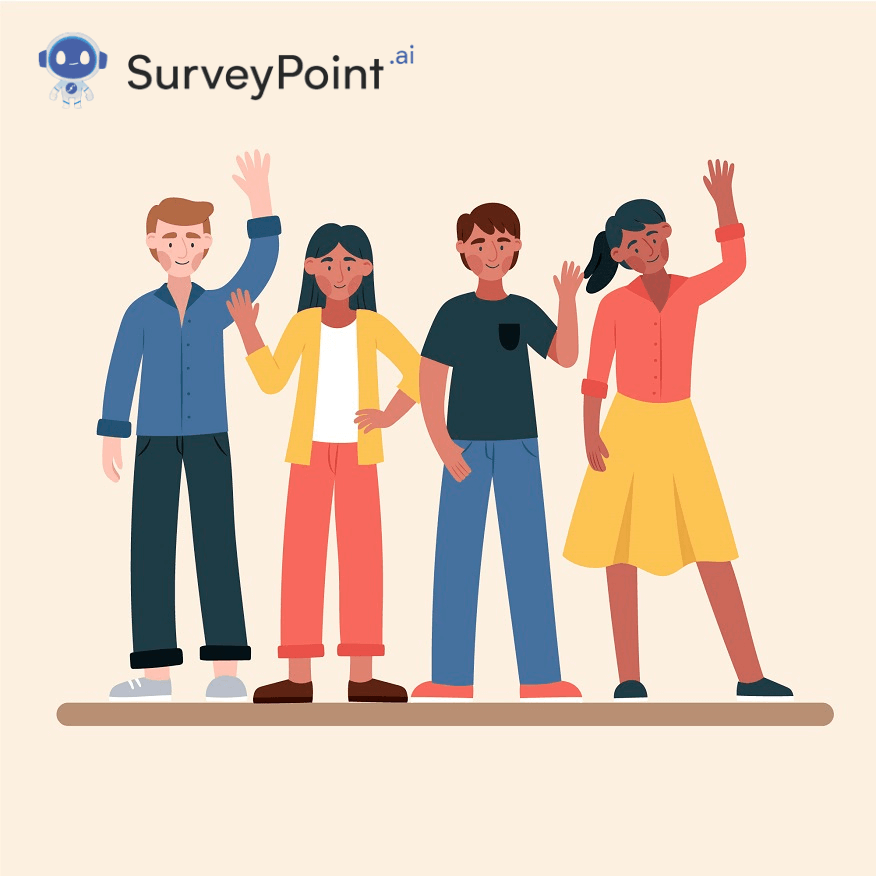 2023 is almost here! Before we officially say bidding adieu to 2022, let's pause and take a moment to ponder on our blessings of the year. For us, it is your support and our ability to offer you the best features to help make survey building an easy task.
2022 taught us to grow regardless of any circumstances. Taking one step at a time, we helped our community access features that made survey-making easy and fast. We also added a refined touch to our platform, allowing us to make your overall experience more worth it!
Read the blog to explore what we worked on this year and how we aim to make things better for you.
Making Survey Filling Easy With Conditional Logics
Conditional logic or skip logic is a feature that allows the respondents to skip the question based on how they answered the above question. Also known as branch logic, this feature offers a custom path to your respondents and strengthens your surveys.
In addition to helping save time, this feature can be a great tool to get the correct answers without confusing your respondents with unnecessary questions.
How does it work?
With conditional logic, you can change what questions your respondents would see based on how they answered the last question. This feature makes survey filling easy and smooth. The tool can also be used to gather some remarkable insights.
As a result of making your surveys short and customizable, it allows the respondents to go along with the process instead of getting frustrated by all the unrelated questions.
Circulating Surveys In A Better Way
Once you are done doing a survey, the next important step is to circulate it and send it to your respondents. With SurveyPoint, you get plenty of choices to send the survey to your respondents.
For starters, you can directly send the survey link through an email to your respondents without getting redirected to third-party applications. The platform also allows you to embed the survey link to your website or blog posts, allowing you to direct visitors to your survey from a high-traffic website.
This option can be a great deal, especially if your website is listed high on Google.
RELATED: 4 Successful Ways To Share Surveys To Get Higher Responses
Optimizing Survey Development
What's one of the best things about SurveyPoint? Well, if you are not ready to build a survey from scratch, we have always got your back.
From hundreds of pre-made templates to an easy-to-use interface, the platform makes survey development easy by adding that technical element to your survey-making process. You can choose from pre-made templates, add your questions and options and complete a survey within minutes.
So, no need to start from scratch.
The platform also allows you to add unique branding elements to your survey, making highly customizable interactive and branding-proof surveys.
Lastly, you can also make your surveys more fun by adding smiley faces and other fun elements by accessing our highly interactive dashboard.
Making Surveys Easy With Save & Continue Later Option
If you are building a long survey, chances are respondents will either leave it n the middle or opt for the 'Save & Continue Later' option.
And, if a long survey is inevitable, you can use SurveyPoint to enhance your building experience by adding the Save & Continue Later option. This gives your respondents a break and tracks their progress when they are finally ready to complete the survey.
In addition to helping your respondents feel valued, this option can also allow them to come back and review their answers, enabling you to get high-quality responses.
Giving A Stunning Introduction To Your Surveys
First impressions are crucial. Write a captivating opening to your survey to make it unique. You can discuss your company or organization, be direct about your intentions with the survey, explain the objectives you hope to accomplish with the survey, and more.
You can also pledge to be discreet if the survey requires some level of anonymity. Additionally, you may use this as an opportunity to strengthen your brand, inform people about who you are in general, and explain what you plan to do with their feedback.
Practising Caution By Adding Terms & Conditions
When used in short answers, validation rarely goes wrong. Remember when we advised you to introduce your survey in the most open way possible? By including Terms & Conditions in your survey, we are underlining that. Users who are unwilling to accept the terms and conditions for the use of data or cookies can be filtered out using this page.
Additionally, we offer a configurable error message display option that prevents respondents from accessing the survey without first granting their permission.
Validating Your Short Answers
This option aids in selecting predefined values; otherwise, the respondent would see an error notice asking them to enter a correct response. For instance, you can use the validation option and specify that the content must follow the syntax for a US pin code if your text box field requires one.
By selecting this option, a valid pin code will be typed in the designated field. Any short-answer format can be used as needed, enhancing the quality of your survey's data and overall responses.
Customizing Surveys With All-New Matrix Text Box Questions
Using this feature, you can make a general matrix-style inquiry with a text box for a more in-depth response from your respondent. You can also gather several answers to your queries using this type of question, either in the form of numbers or free text.
Similar to this, you may evaluate text boxes for short replies, email IDs, and date formats in a Matrix Grid inquiry.
Exporting The Data Easily
Your survey's data is a veritable gold mine, and SurveyPoint lets you export reports in a number of forms, including a Tableau extract, spreadsheets, an.xls or.csv file, and a PDF. The entire visual report, or just a specific visual report, can be exported.
Thanks to our most recent improvements, you can schedule your exports and pick them up from the export area as needed.
Summing It Up
In general, 2022 has been good for SurveyPoint as we developed cutting-edge techniques to evaluate your surveys more thoroughly and improved our current product features to make your user experience as seamless as possible. Hold on tight because we are gearing up for some exciting things in 2023 that won't disappoint you.
Have a fantastic year ahead!
Want To Create an Eye-Popping Professional Survey?
Take advantage of all of the advanced features by signing up for FREE.
Free Trial • No Payment Details Required • Cancel Anytime