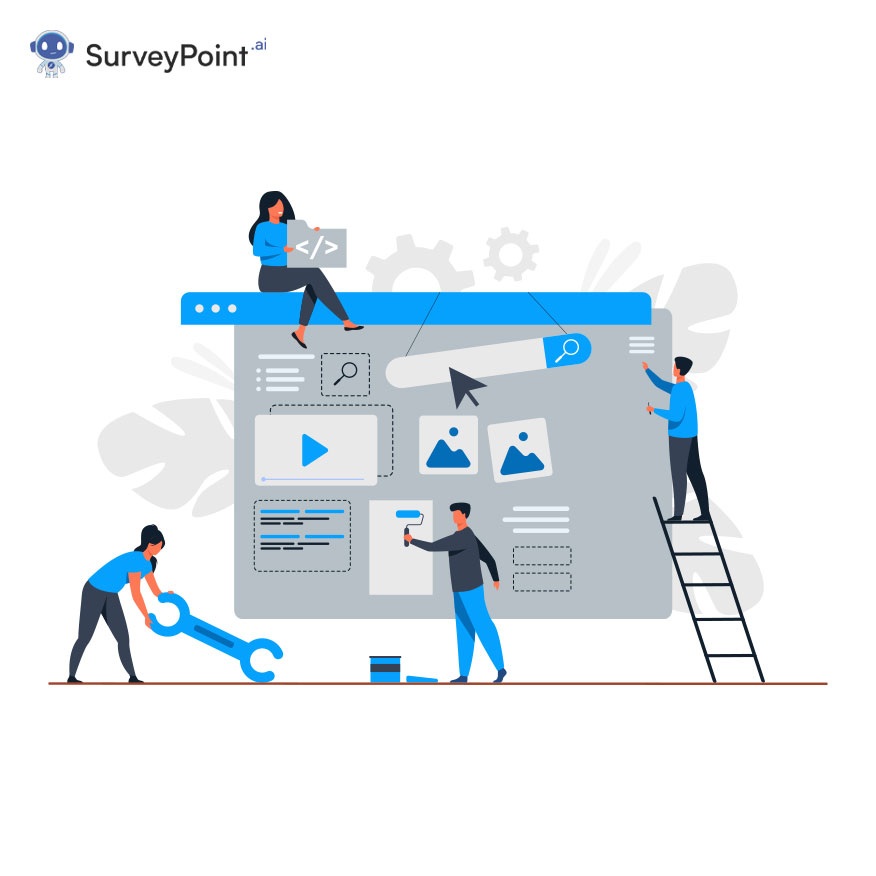 Are you ready to create an amazing website in just one page? With our One Page Website Builders, you can quickly & easily create stunning single-page websites that will engage users and boost conversions. Our drag-and-drop editor makes it a breeze to customize your website without any coding knowledge. Don't wait any longer – get started today and create the perfect website for your business!
A single-page website provides a platform for users to land on the domain and efficiently nurture the lead further. It is considered an initial step in the marketing funnel and acts as the brand's online representation. However, building a website from scratch is no child's play. It often demands a lot of money and time, requiring you to hire a team or do the entire task yourself.
This is when website builders bail you out of the situation. They provide pre-defined templates that bring your ideas of a single-page website to reality without needing you to spend hours on programming. Today, let's explore the features of the best one page websites and how website builders help you achieve them.
Top Features of One Page Websites
You may want to choose a single-page website for a number of reasons. Whether you are a freelancer creating a simple portfolio of work or a small-size business dealing with only a few products— one-page websites can significantly help you. People also get one-page websites built to create hype about their special occasions like birthdays or weddings.
Following are some of the most highlighted features of the best one-page websites:
Straightforward Messaging
A single-page website provides a seamless user experience to your visitors, conveying a clear message to them. Mentioning your unique selling propositions and highlighting your services informs your potential customers of the value they will get.
Having an extravagant website with multiple pages can sometimes mislead your audience. A one-page website with a plethora of text and ambiguous CTAs will eventually annoy customers and prevent them from purchasing. Thus, keeping your website minimal and clear can help your lead make an informed decision.
Improved Retention with One Page Website Builders
The longer a person remains on your site, the more likely they are to use interactive elements such as subscription choices and shopping carts. A one-page website is effective because it keeps users on the page for a longer period of time.
Many one page website templates provide interactive elements and sections that engage the audience. This also positively impacts the scroll depth of users and the time they spend on your website.
ALSO READ: How to Measure Customer Retention: A Comprehensive Guide


Increased Customer Inquiries
Curiosity is often one of the biggest drivers that lead your potential audience to take the next step.
With limited content available on the website, your audience is often tempted to learn more about your offerings. This translates into more customer inquiries, giving you an additional window of opportunity for conversion.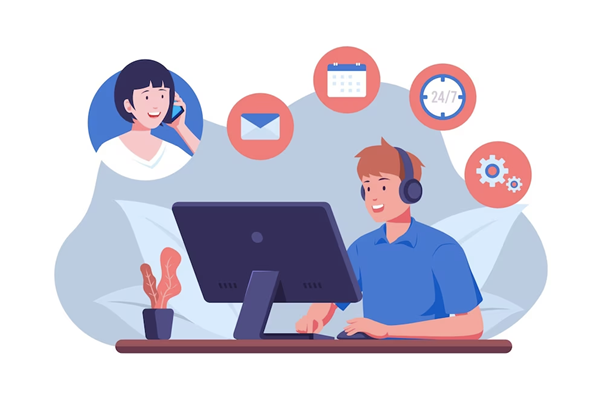 Image Source: freepik
ALSO READ: How to Create Effective Customer Satisfaction Surveys
The longer someone has to wait for your site to load, the more likely they are to abandon the task at hand. One-page websites load extremely quickly, which anyone who works on websites will tell you is critical. You must attempt to create a website that loads quickly enough for visitors to stay while providing valuable content.
Benefits Offered by One Page Website Builders
Thanks to the website builders available online, you can now leverage a free single-page website template. Offering a simple yet effective drop-and-drag mechanism, it allows you to customize your templates and make them more relevant to your audience.
According to a report, over 57% of internet users believe in not recommending a business that has a poorly designed mobile website. Fortunately, existing templates take care of the mobile responsiveness of your website, enhancing your overall user experience.
You require no prior coding knowledge to build these websites, and with the comprehensive plans offered by website builders, maintaining your single-page website also becomes a cakewalk. Let's look at how one page website builders can help you: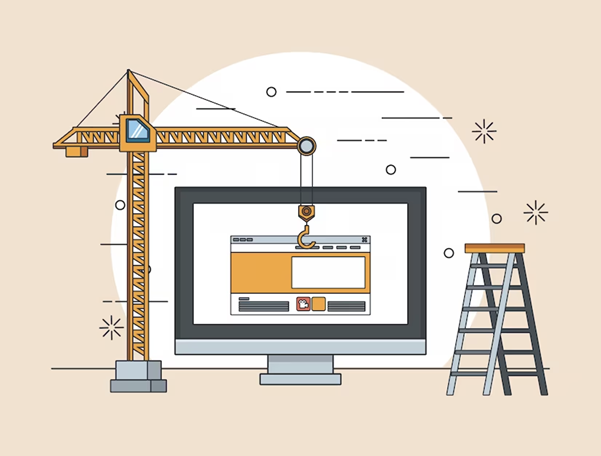 Image Source: freepik
Intelligent Designing
Designing a website with only one page can be challenging as it requires you to plan the key section to be included. A website builder offers multiple pre-defined templates with intelligent designs that cater to your customers' needs.
You can easily add images, text, or videos, and these smart designs can create the best outline to fit all the essential components into the webpage. You may also plugin contact us forms at the end or have pop-up opt-ins that act as a potential lead magnet.
Most website builders allow seamless integrations with multiple third-party tools. This makes your website more interactive, allowing you to add relevant redirections at different places. For example, you can ask your users to book an appointment in Calendly and activate a button on your website that allows them to pick a slot.
Integrations are also useful when analyzing your data and identifying relevant trends. Many tools capture user activity on your website and provide an in-depth analysis of your customer behavior.
Let's face it— not all businesses have the affordability to invest in large-sized websites with multiple pages. Opting for one page website builders can save you a lot of money while delivering a quality website.
It is not necessary to engage a web designer every time you wish to update your website or add new information or photos. A one-page website builder will be more than adequate for small enterprises that may be short on time or money.
Search Engine Optimization
Website builders often provide a first-level set up to implement the best SEO practices. Being visible online and optimizing your website elements can boost your ranking on the result pages.
When it comes to the best one page websites, SEO often becomes slightly easier to work on. This is primarily because single-page websites improve link authority as they have all the relevant links in one place.
Get Started with One Page Website Builders Today!
So, what are you waiting for?
One page website builders can be the ultimate game-changer in your digital transformation strategy and help you enhance your online brand image. You can shape the most stunning and responsive website using their offered templates, saving you immense time and money. Make sure to outline your exact needs before you start designing your website.