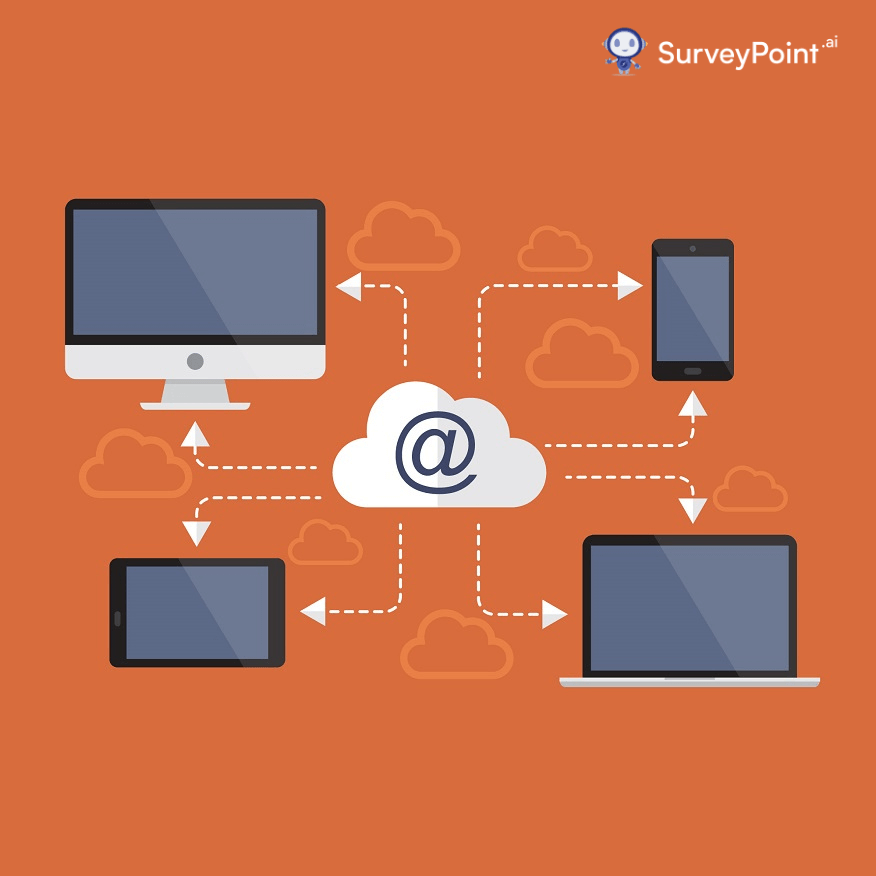 If you've ever used an online survey platform, you might wonder if the platform respects your privacy. One inquiry that commonly arises is whether SurveyMonkey track IP addresses.
Many people worry about their privacy in the modern, digital world. Online services collect and use data, so people wonder what and how they collect it. Survey platforms like SurveyMonkey allow individuals and organizations to gather valuable participant feedback and raise questions about privacy.
In this article, we will explore what IP addresses are, why following them is necessary, and whether SurveyMonkey does indeed track them.
What is an IP address?
Before answering this question, we need to understand an IP address. Every device connected to the internet receives an IP address and a special identification number. 
It enables connections to the internet and interactivity between devices. When you connect to the internet, your IP address changes or remains the same.
Why Might Survey Platforms Track IP Addresses?
Survey platforms might track IP addresses for a variety of reasons. One reason is to prevent multiple responses from the same device. 
An individual who attempts to take a survey more than once may be identified and prevented from doing so by the survey administrator using their IP address. Additionally, tracking IP addresses can help ensure that responses come from a specific location or demographic.
ALSO READ: Select the Best Survey Tool: SurveyMonkey vs Google Form 
Does SurveyMonkey Track IP Addresses?
Yes, SurveyMonkey does track IP addresses. According to their privacy statement, they record information such as the type of computer and web browser each respondent used to fill out the survey.
How Does SurveyMonkey Track IP Addresses?
An IP address, which acts as a distinctive identifier, is assigned to each internet-connected device. SurveyMonkey track IP Addresses from respondents as a part of their standard survey response data. 
This information provides survey results with extra contexts, such as the respondent's location, which is helpful for demographic research. SurveyMonkey's privacy policy explains that IP addresses are collected automatically from respondents who take surveys on their platform. SurveyMonkey Track IP Addresses are used for the following purposes:  
Diagnosing and fixing technical issues 
Monitoring and preventing fraudulent activity 
Conducting research and analysis to improve the platform 
SurveyMonkey allows survey producers to permit the gathering of respondents' geolocation information. This data helps in creating location-based reports and analyses.
ALSO READ: Mastering Strategic Analysis: Types and Use Explained 
What are the Privacy Implications of IP Tracking?
Since tracking IP addresses can expose sensitive data, there can be severe privacy issues. IP addresses reveal a device's general location and, in some cases, the specific user. Additionally, linking IP addresses to other online activities can further compromise privacy.
ALSO READ: Is Qualtrics Better Than SurveyMonkey? 
How Can You Protect Your Privacy When Using SurveyMonkey?
You can take some measures to safeguard yourself if SurveyMonkey tracks IP addresses to make you concerned about your privacy.
Use VPN: To prevent your IP address from being traced, first think about switching to a different device using a VPN. Be careful while providing survey information, especially if someone can use it to link back to you or identify you.
Go through the Privacy Policy: Before using the SurveyMonkey platform, make sure to read the privacy policy and how they use your data. Their privacy policy outlines how they collect and use your data. 
Use Anonymous Responses: SurveyMonkey offers an option to remain anonymous when responding to a survey. This implies that the survey's designer will not access your IP address or other personal data.
Opt-Out of Surveys: SurveyMonkey allows you to opt out of a survey if you do not want to participate. This is to ensure that no data about you is gathered.
Use a Secure Connection: When accessing SurveyMonkey, make sure you are using a secure internet connection. This means using a password-protected Wi-Fi network or a wired connection. Try using private Wi-Fi networks only, as public ones can be unsafe and can disclose your data.
Be Cautious with Personal Information: When responding to surveys, be cautious with the personal information you provide. Avoid providing sensitive information, such as your social security number or financial information.
ALSO READ: 8 Best SurveyMonkey Alternatives—Beginner-Friendly & Affordable 
Conclusion
SurveyMonkey track IP addresses as part of its efforts to prevent fraud and abuse and ensure the accuracy and reliability of survey responses. There are ways to safeguard yourself and stop your IP address from being traced, the most effective being A VPN or a different device to help your online activities to remain private.
FAQs
Q1. Can SurveyMonkey see my personal information from my IP address?  
SurveyMonkey does not collect personal information directly from IP addresses. However, these devices can still identify the general location of a device and link it to other online activity.
Q2. Can I opt out of IP tracking on SurveyMonkey?  
Unfortunately, there is no way to opt out of IP tracking on SurveyMonkey. However, you can protect your privacy using a VPN or a different device to take the survey.
Q3. Does SurveyMonkey sell my IP address to third parties?  
No, SurveyMonkey does not sell IP addresses to third parties. They only use them for internal purposes related to survey administration.
Q4. Are there any legal requirements for survey platforms to track IP addresses?  
There are no legal requirements for survey platforms to follow IP addresses. Still, ensuring survey responses' accuracy and reliability is a common practice.
Q5. Does SurveyMonkey use cookies to track survey responses?  
SurveyMonkey uses cookies to follow survey responses and prevent multiple responses from the same device. However, they do not collect any personally identifiable information from cookies.
Not Sure Where To Begin?
Explore our solutions to discover what is most important to your customers,
clients, and prospects. And best of all – it doesn't take any coding!
Free Trial • No Payment Details Required • Cancel Anytime