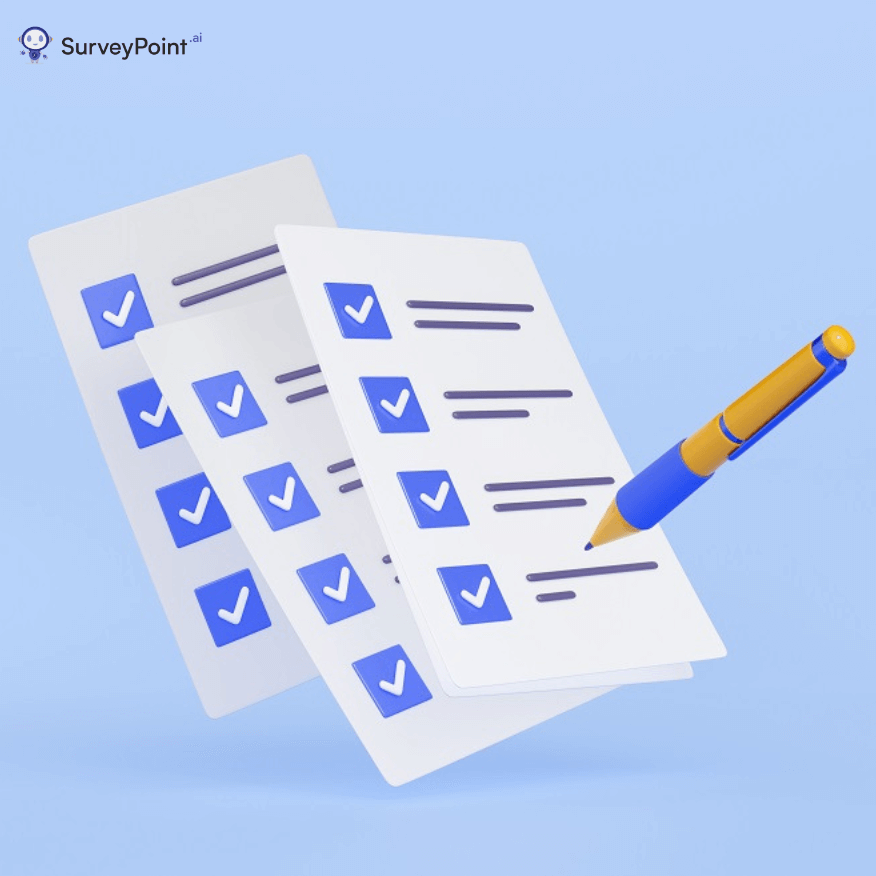 To know the opinions and experiences of a respondent, a questionnaire is a good choice. These questions gather all the data needed to conclude quantitative and qualitative research.
Predominantly utilized in market research, questionnaires are also used in the social and health sciences. In a way, this questionnaire format provides dynamic insights for researchers.
From companies asking for feedback on their latest product to psychologists investigating perceptions through questionnaires. Moreover, this piece has different questionnaire templates and examples for a clearer picture.
How Does It Differ from the Survey?
Surveys are a broader concept when compared to questionnaires. It generally entails collecting and analyzing data from a predetermined group of people. On the other hand, questionnaires are instruments specifically employed to collect data.
Basically, a questionnaire template has questions that provide information on research objectives. At last, effectively positioning them in addition to adequately administering them.
A questionnaire is just one aspect of the survey. This research method also involves identifying the population, selecting a sampling method, conducting questionnaires, etc.
Questionnaire Methods
A questionnaire can be administered in research through a variety of methods. However, two of the most popular methods are self-administered and researcher-administered.
Self Administered Questionnaires
These questionnaires can be conducted online or with pen and paper. Additionally, it has found popularity online, making it easier for researchers to reach a wide audience. Due to the large audience, the questions in this format are standardized, so the respondents receive similar questions. This questionnaire method is used widely for the following reasons:
By comparison, they are cost-effective and can be administered at a minimum cost.
Perfect in case you want to gain insight from a large group.
Moreover, anonymity allows the researchers to gain insight into sensitive topics.
Finally, respondents can finish the questionnaire at their own pace and convenience.
DRAWBACKS
However, it is not adequate for respondents with limited literacy skills.
By comparison, they are not immune to nonresponse bias.
Researcher-Administered Questionnaire
As the name suggests, in this method, the researchers actively conduct or direct the questionnaire to derive insights. As a result, such questionnaires are concluded via phone, in-person, or even online. It differs from the self-administered questionnaire because it involves two participants, i.e., researchers and respondents.
Help researchers ensure the respondents are the correct representatives of the target audience.
It also provides clarification to the respondents regarding complex questions and answers.
Evidently, the response rate and completion rate of the questionnaire are higher as it is conducted in person.
DRAWBACKS
However, this method is costly to administer and time-consuming.
As a matter of fact, it is also complicated to analyze qualitative responses.
Questionnaire Template and Examples
For a clearer understanding of this research instrument, look at the questionnaire template and examples.
Customer Satisfaction Survey
This survey is a business tool to measure customer loyalty and satisfaction of a company's products or services. Basically, companies typically ask customers to provide feedback on their experiences with a company's products, services, and customer service.
Refer to the questionnaire template and example of a customer satisfaction survey:
1) Would you recommend this product to a friend or colleague? 
Scale 0-10 (not likely to extremely likely)
 Not Likely         1         2         3          4         5         6         7         8         9          10   Extremely Likely

2) What is your level of satisfaction or discontentment with our product?

Very Satisfied
Somewhat Satisfied
Neither Satisfied nor Dissatisfied
Somewhat Dissatisfied
Very Dissatisfied

3) How well do our products and services meet your needs and demands?
Extremely Well
Very Well
Somewhat Well
Not So Well
Not At All Well
ALSO READ: The ABCs of Designing Customer Satisfaction (CSAT) Survey   
Employee Satisfaction Survey
Primarily, these surveys determine how happy and engaged employees are with their jobs. An employee satisfaction survey would typically entail questions related to job satisfaction, communication, recognition, workload, career development, and management.
1) How fulfilling do you find your job? 
Extremely Fulfilling
Very Fulfilling
Moderately Fulfilling
Slightly Fulfilling
Not At All Fulling

2) Do you find your job challenging? 
Extremely Challenging
Very Challenging
Moderately Challenging
Slightly Challenging
Not Challenging At All 

3) On a scale of 1-10, how realistic are the expectations of the supervisor? 
Unrealistic    1         2         3          4         5         6         7         8         9          10   Extremely Realistic
ALSO READ: The Why and How of Building Employee Strengths 
Open-ended Vs Close-ended Questions
Another factor to consider while framing a survey questionnaire template is employing a variety of questions, i.e., 
3. Mix of Both
Open-ended Questions
Such questions allows the respondents to give detailed answers to the inquiry as any options or scale do not bind them. Moreover, it allows the researchers to obtain insights beyond their comprehension and gain a deeper understanding of the subject.
Questionnaire Template and Example – Open-Ended Questions
1) What are your opinions on the impact of technology in our daily lives? 

2) What are the biggest challenges you've faced while finding a new job? 

3) What are your thoughts on ChatGPT? 
Close-ended Questions
Respondents participating in a questionnaire with close-ended questions would be provided options to express their opinions. Furthermore, such a questionnaire makes it easier for the respondents to express themselves through choices. They are also much easier to analyze as they give a numerical value to abstract opinions.
Questionnaire Template and Example – Close-ended Questions
1. On a scale of 1-10, how satisfied are you with our after-sales service? 
Not Satisfied     1         2         3          4         5         6         7         8         9          10   Extremely Satisfied

2. Would you recommend our website to an acquaintance? 
A. Definitely 
B. Maybe, I'm not Sure     
C. Sorry, not my style!  
Conclusion
These questionnaire templates and examples will give you a starting point to frame your survey questions. In addition, it is important to identify the research goal and target before commencing this process.
One should draft a questionnaire that ensures maximum respondent engagement to derive satisfactory results. However, one should also account for the drawbacks of a questionnaire in order to design an effective research method for their hypothesis. 
Interested In Sending Your Own Surveys? 
Explore our solutions that help researchers collect accurate insights, boost ROI, and retain respondents using pre-built templates that don't require coding.