How To Create A Survey On SurveyPoint?

With SurveyPoint, you can create a survey using two ways. You can either make one from scratch or use a template.

Our goal is to help you connect with your respondents and access important information for swift decision-making.

The first thing you'll need is a SurveyPoint account, which is completely free. Here's how to make one.

To begin, click on "Login" in the top right corner of SurveyPoint.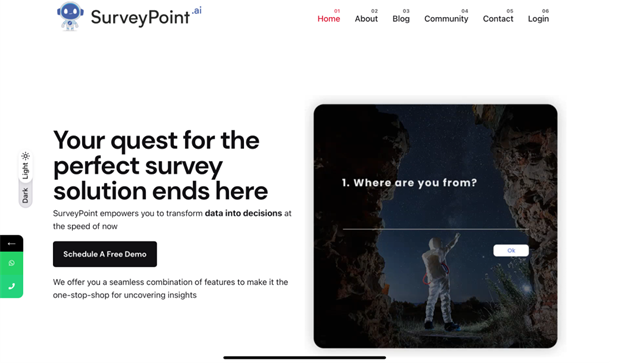 Login with your registered e-mail or Sign-in by registering at SurveyPoint.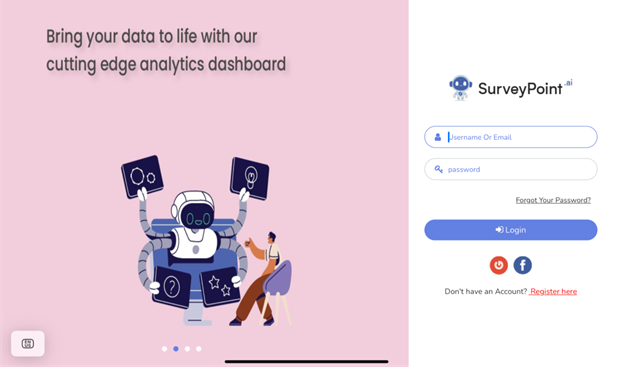 Once you login and select "My Workspace" from the top right corner of your screen. You'll get two options to create a survey. You can either create one from scratch or choose from our library of pre-built templates.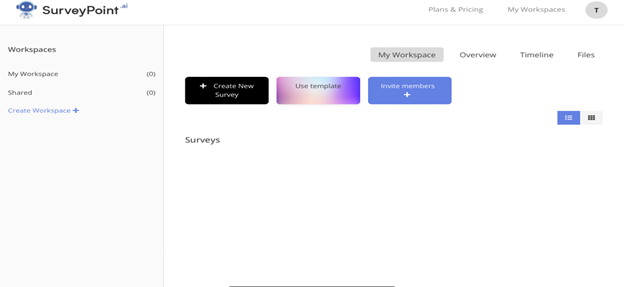 ---
Creating A Survey From Scratch
If you want to design a survey from square one, tap on "+Create New Survey."

Once you click on "Create New Survey," choose the Survey Pattern. The platform gives you three design formats to build a survey.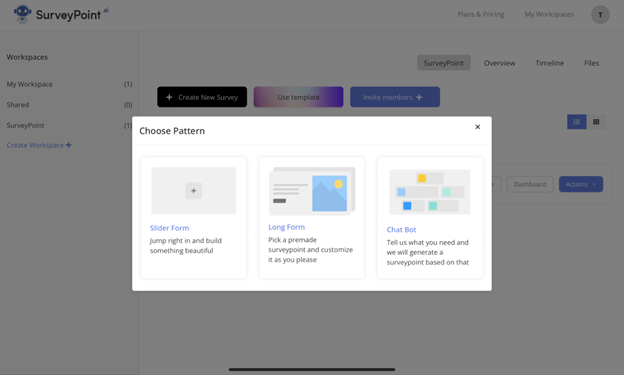 Slider Form Surveys: Slider forms may be right for you if you want to add around 10-15 questions to your survey.

Long-Form Surveys: You can choose long-form surveys if you are aiming to build something like a questionnaire. In short, if you are willing to add 15-20 questions to your survey, this is the right choice.

Chat Bot: Looking for a conversational tone for your chatbot feature? If yes, this one's for you.


---
Using Templates To Create A Survey

If you want to cut down the groundwork and fast-track the process, SurveyPoint offers a library of professionally designed, ready-to-use templates.

When you use a template from the library, you're already starting with a complete questionnaire, so you're off to a great start!
To access our templates, open your workspace by clicking on it on the sidebar. Once you do that, click on "Use Templates," the button enclosed between a colorful box.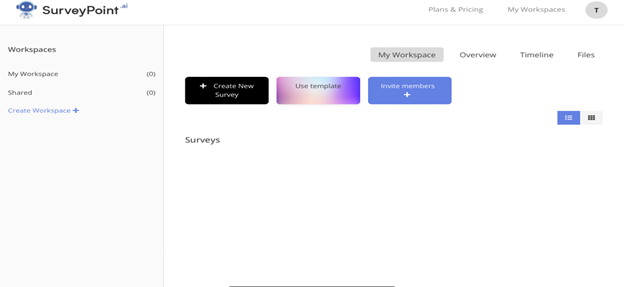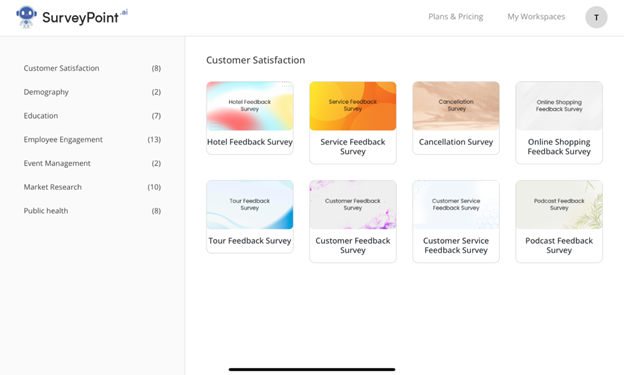 Simply select your desired template from the panel, add the questions and create a survey in a matter of minutes.


---
What Is The Most Recommended Way Of Creating A Survey On Surveypoint?

The best way to instantly create a survey on SurveyPoint is by using ready-to-use templates and accessing the same in your workplace. Think about how much time you'd need to craft the ideal questionnaire….Doesn't it make sense to have one for convenience's sake? Not only do these templates help you save time, but they also allow you to customize your surveys and keep things engaging for your respondents. 


However, if you are keen on brushing your creative skills and want to build one from a blank canvas, you can do that as well by clicking on "+Create a Survey."