Once you are logged in to SurveyPoint and have created your workspace, it's time to customize it.
The workspace on SurveyPoint allows you to create surveys, invite team members, add a project description and assign or track tasks given by other team members.
Let's get started with updating the project description for your workspace.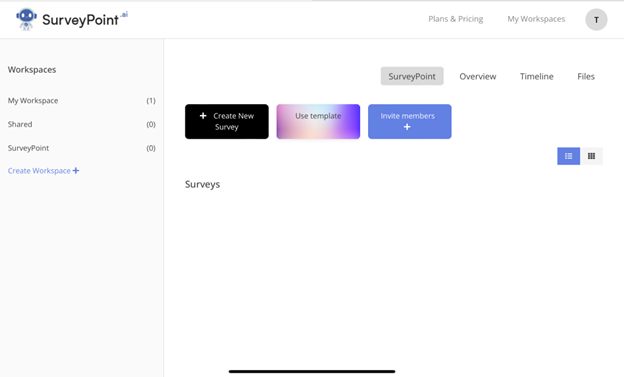 Customizing The Look and Feel of Your Workspace
To add a project description to your workspace, click "Overview" on the top right of your screen.
Once you click on it, this is what your screen will look like. 👇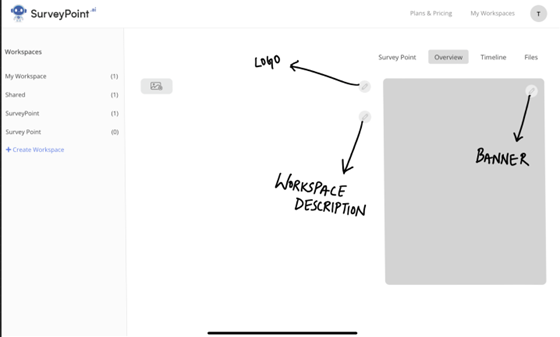 To make things more interesting, you can add project details, titles, logos, and banners.
On my workspace, how can I add my brand's logo?
If you want to add that extra touch to your workspace, you can add the brand logo by clicking on the pencil icon next to the 'thumbnail picture button.'
Once you do that, you will see a small pop-up requesting you to upload the logo from your files.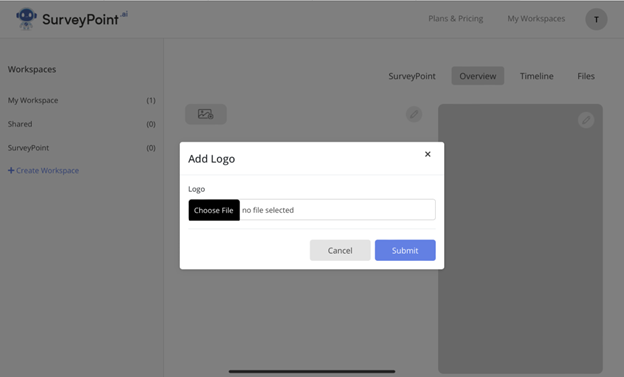 To add the logo to your workspace, choose the file and then click "Submit." After uploading the file, you will receive a prompt to save your logo. Please confirm by clicking on OK.

The logo will appear on the left side of your screen sidebar. You can always update your logo by re-selecting the pencil icon and adding a new image file.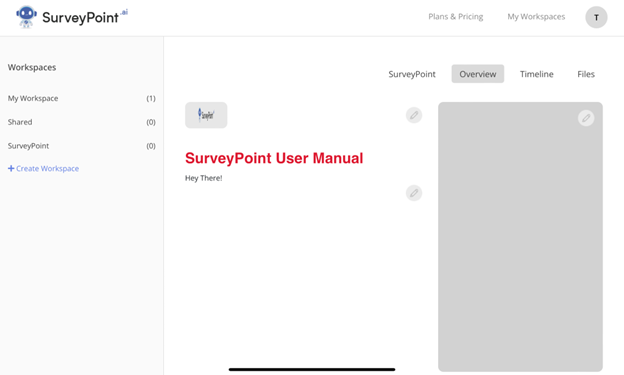 Adding a title and description to your workspace.
If you want to provide your workplace with a more detailed description of your project, you may do so by clicking the pencil icon just below the logo change button.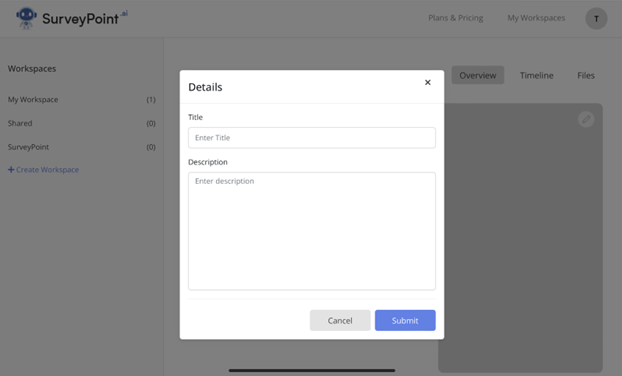 Once you click on the icon, the above picture shows what your screen will look like. Simply enter the title of the project and give it a description. When done, click on submit to finalize things.
This is what your screen would look like once you have uploaded the logo and added the description.